Mater Dei Centre for Catholic Education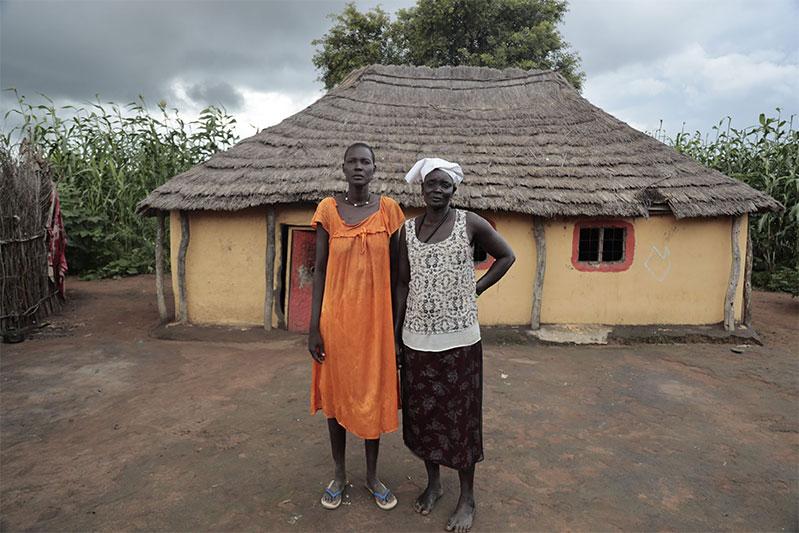 Trócaire, Lent 2021
Since beginning its work, as outreach of the Irish Catholic Church to developing countries, Trócaire has built up a 'local partnership' model across all its work. Trócaire works shoulder to shoulder with local partners and communities in twenty of the world's poorest countries worldwide.
This year's Lenten Campaign is focused on assisting families in war-torn South Sudan from where Sr Orla Treacy visited MDCCE last year just before the restrictions imposed by the pandemic (see March 2020 news item below). Given the complex situation in South Sudan following decades of civil war, the needs of people may seem simple if essential: seeds; access to water; hygiene supplies; farming tools. Covid-19 has brought its own difficulties and it may be that the world's poorest people could face the danger of having to wait years for vaccines to reach them. More than ever, this Lent, Trócaire says, 'it's time to to meet people precisely where they are, from precisely where you and I are.
Fr James Oyet Latansio of the South Sudan Council of Churches share his perspective:
I believe in spite of all this conflict we can still lay a foundation for tomorrow. I believe because my life was changed by support Trócaire. When I was small in school, the books, chalk, pens and pencils, it was from the support of my Trócaire sisters and brothers like you… Your generosity is beyond helping one family or one community. This partnership with Trócaire, it goes beyond partnership. Your love results in change for the better… With your help a good day can come for South Sudan. 
As Trócaire CEO Caoimhe de Barra has commented:
Sometimes from the ruins of poverty, war, and sorrow, hope finds a way to be reborn.
To support Trócaire's local partnership work in South Sudan this Lent go to www.trocaire.org/donate