Mater Dei Centre for Catholic Education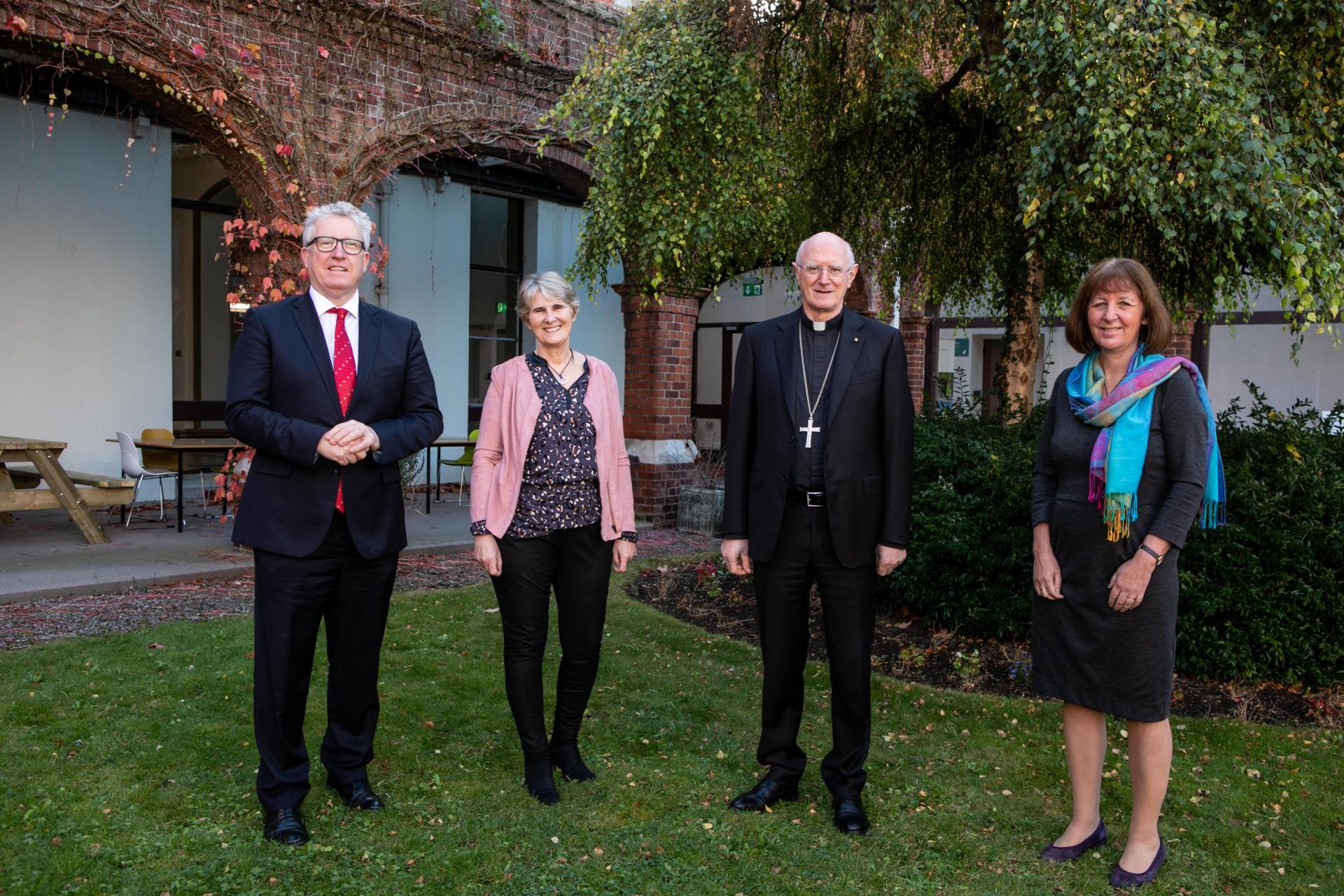 Cora O'Farrell the new Director of the Mater Dei Centre for Catholic Education
Dr. Cora O'Farrell was announced as the new Director of the Mater Dei Centre for Catholic Education at an event with Archbishop Dermot Farrell, President of Dublin City University Prof Daire Keogh and Executive Dean of DCU's Institute of Education, Prof Anne Looney, represented by the Head of the School of Human Development, Dr. Sandra Cullen.
Dr O'Farrell's background in education was initially as a primary school teacher, serving as a class teacher, learning support teacher and Home School Community Liaison coordinator. She became involved in teacher education early in her career through the facilitation of Continuing Professional Development courses. She began her career in teacher education in 2000 at Coláiste Mhuire, Marino Institute of Education,. She joined St Patrick's College in 2008 and became part of the School of Human Development at the DCU Institute of Education established in 2016. She has contributed to teaching and research in the field of religious education since that time contributing to national and international networks.
Dr O'Farrell is a member of the Council for Catechetics of the Irish Episcopal Conference and has been involved with a number of initiatives in Catholic Education. She played an active role in the development of the Grow In Love programme for Religious Education in primary schools on the island of Ireland.. She is currently a member of the Sacraments Implementation Group of the Archdiocese of Dublin.
Her doctoral studies addressed the area of Children's Spirituality and focused on the potential of Godly Play® for its nurturance. Cora is co-founder of Godly Play Ireland and is an accredited Godly Play® Trainer. Her passion for Contemplative Pedagogies has led her to take on a lead role internationally in the development of Deep Talk.
https://www.dcu.ie/commsteam/news/2021/nov/cora-ofarrell-new-director-m…