Mater Dei Centre for Catholic Education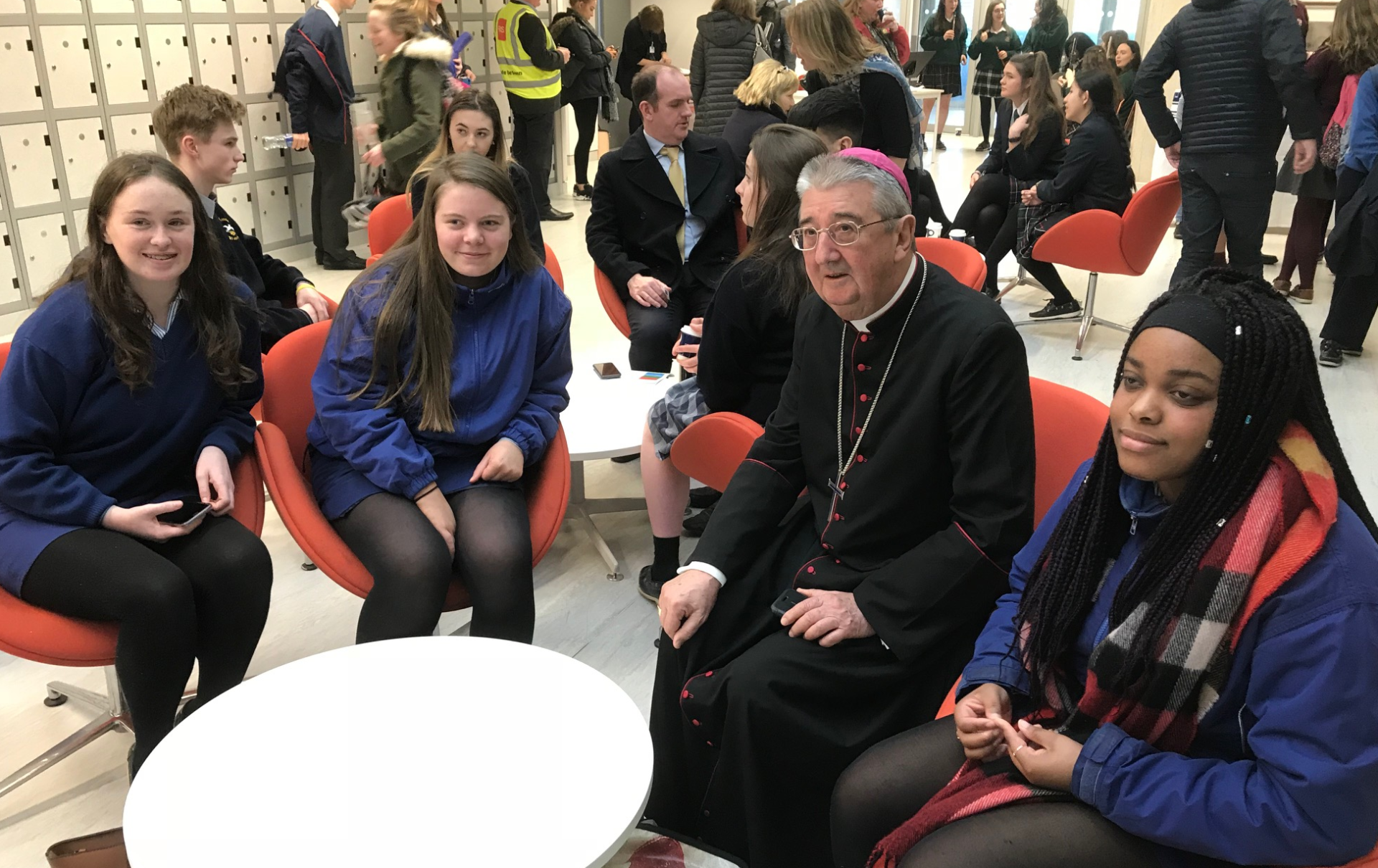 CEIST Leadership Conference 2018
The Mater Dei Centre for Catholic Education at DCU Institute of Education was very pleased to host the CEIST Student Leadership Conference on Tues 13th March 2018. DCU Student ambassadors did a tremendous job again this year looking after our visitors on the day. 300 students and 80 teachers attended form all over the country.
The day began with a welcome from the Deputy President of DCU, Prof. Daire Keogh. Archbishop of Dublin, Dr. Diarmuid Martin addressed the students encouraging them to look to good ways to live life and gave them his blessing for the day. David Kennedy also spoke to the students, introducing them to the World Meeting of Families which will take place in Dublin in late August. Workshops included student presentations of leadership schemes in their schools. One school brought their traditional music along for the day and impressed everyone with their music. There was a vibrant and energetic atmosphere on campus throughout the day
In the afternoon the conference was addressed by the newly ordained Dominican priest, Fr. Philip Mulryne, who was formerly a football player with Manchester United and Norwich City. The Mercy Navan Choir performed the World Meeting of Families anthem, 'A Joy for All the Earth', written by their teacher, composer of the piece, Ephrem Feeley. The students enjoyed the unique opportunity of having the composer teach them the chorus and lead them all in joining with the choir's performance.
Dr. Gareth Byrne, Director of Mater Dei Centre for Catholic Education, led a scattering prayer before the students and their teachers headed back home. A great was had by all!!