Mater Dei Centre for Catholic Education
Teaching and Research Associates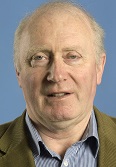 Prof. Jim Gleeson
The Mater Dei Centre for Catholic Education warmly welcomes Prof. Jim Gleeson as Adjunct Professor to the Centre. Having worked as a post-primary teacher in Dublin and his native Tipperary, Jim Gleeson spent much of his professional life as a teacher educator and researcher at University of Limerick (1981–2011) where he filled a variety of roles including Department Head. He was the inaugural Professor of Identity and Curriculum in Catholic Education at Australian Catholic University (ACU), Brisbane from 2012-18. This Chair was established with a view to facilitating the integration of Catholic perspectives across the curriculum of Catholic schools, beyond Religious Education. Reconnaissance for this task involved: a) a large-scale mixed methods study of the opinions, attitudes and beliefs of teachers in Queensland Catholic schools regarding the identity, purpose and characteristics of Catholic schools and the planned integration of curriculum perspectives across the curriculum; b) a longitudinal study of the opinions and attitudes of ACU pre-service teachers regarding the purposes and characteristics of Catholic schools. The next stage involved action research in eight Queensland Catholic schools (primary and secondary) where volunteer teachers sought to integrate various Catholic Social Teaching principles in their curricula. The main outcomes of both the quantitative and action research are reported in Gleeson, Jim and Goldburg, Peta (Ed.) (2020), Faith-based Identity and Curriculum in Catholic Schools, published by Routledge.
Jim holds an undergraduate degree in Philosophy and postgraduate degrees in Education from the National University of Ireland, postgraduate degrees in Philosophy and Theology from the Pontifical University and a PhD is from the University of East Anglia (Centre for Applied Research in Education). He has worked extensively in curriculum evaluation and development, including transition from school to work programmes, European Studies (Ireland and Great Britain) and the Leaving Certificate Applied. His main research interests include curriculum and education policy and practice; faith-based education; teacher education; education leadership. Jim was an Irish Universities Association nominee on the Teaching Council of Ireland (2005–2012). He is married to Anne and they have one son, James.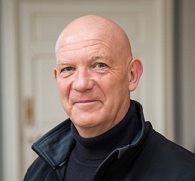 Prof. Andrew McGrady
Andrew G. McGrady is Emeritus Professor in the DCU School of Human Development. He was previously on the staff of the former Mater Dei Institute of Education, Dublin (incorporated into DCU in 2016 ) for over 40 years serving as lecturer, Head of the School, Registrar and Director of the Institute. He also served as Chairperson of the Catholic Primary School Management Association, as a member of the Teaching Council and of the Governing Authority of DCU. Presently he is a director of the Catholic Education Partnership and of the Association of Patrons and Trustees of Catholic Schools.
Andy's own doctoral research explored the development of religious thinking during childhood and adolescence with particular reference to the use of metaphorical knowing (University of Birmingham 1991). His current research interests have broadened to other related areas such as the rights of both the child and the parent regarding the religious dimension of education; the characteristic spirit of the faith school in a pluralist context; parental expectations of faith schools; school patronage, trusteeship and management; and the interplay of religious identity and other factors such as gender and citizenship.
Andy's approach to education and religious education is grounded in the insistence that our accompaniment of another in exploring the religious dimension of personal and societal experience must be appropriate, accountable and invitational, respectful of freedom of religion and belief, and informed by ongoing research.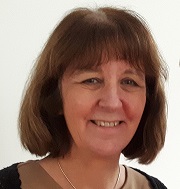 Dr. Sandra Cullen
Dr. Sandra Cullen is currently Head of the School of Human Development where she is Assistant Professor of Religious Education (RE) specialising in the area of second-level religious education. She is also Director of the Irish Centre for Religious Education (ICRE) which supports and coordinates research and resourcing in RE and contributes to policy development in Church and State approaches to RE. Sandra is the Lead for the RE Area of Professional Focus in DCU's EdD Programme. She currently serves on the Catholic Education Services Committee of the Irish Episcopal Conference and the Board of Members of CEIST. She is a member of the Executive of EFTRE (European Forum for Teachers of Religious Education and serves on the Editorial Board of the Journal of Religious Education. Her research interests include the development of a conversational approach to RE, the relationship between theology and RE, and designing a reflexive praxis approach to the education of RE teachers. Sandra's most recent publications include:
'Two roads diverged: Policy shifts in second-level Religious Education 1998-2020'. In B. Walsh (Ed.) Educational Policy in Ireland since 1922. (Palgrave, in press); 'Turn up the volume': Hearing what the voices of young people are saying to religious education. In G. Byrne and L. Francis (Eds), Voices of Young People on Religion and Education. (Veritas, 2019); The religious education of the religion teacher in Catholic schools. In M. Buchanan and A.M. Gellel (Eds), Global Perspectives in Catholic Religious Education Volume II: Learning and Leading in a Pluralist World. (Springer 2019).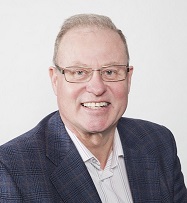 Dr. Thomas G. Grenham
Dr. Thomas G. Grenham is currently Assistant Professor of Chaplaincy Studies and Pastoral Work in the School of Human Development, DCU Institute of Education, and is associated with the Mater Dei Centre for Catholic Education. He teaches a variety of modules on the Chaplaincy programme: spirituality and professional development; cultures, religions and pastoral ethics; and the chaplaincy research methods module. He is keenly interested in the interreligious and intercultural aspect of chaplaincy and how chaplaincy with its roots in the Christian tradition has expanded beyond this tradition to other religious and secular traditions. Other research interests include the art of presence in pastoral ministry; interreligious dialogue; practical theology; the intersection of religion and culture.
Thomas was formally the Head of Theology at All Hallows College. He has lectured in Religious Education at Mary Immaculate College, University of Limerick and was previously the Head of the Department of Pastoral Theology at the Milltown Institute of Philosophy and Theology, Dublin. He served as a missionary for many years among the Turkana of Kenya (1985-1995) and is a member of St. Patrick's Missionary Society, Kiltegan, Co. Wicklow.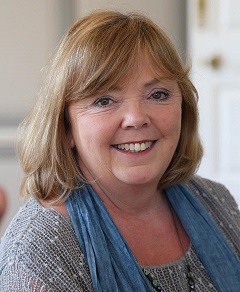 Anne O'Farrell
A graduate of DCU (St. Patrick's College Drumcondra & All Hallows' Drumcondra), Anne lectures on the Certificate of Religious Studies at post-graduate level. She also lectures in Catholic Theology electives on the Bachelor of Education Programme. Her areas of interest include Christology, Trinitarian Theology, Social Justice, Liberation & Feminist Theology. Since 2008, Anne also serves as a Chaplain on St Patrick's campus, DCU.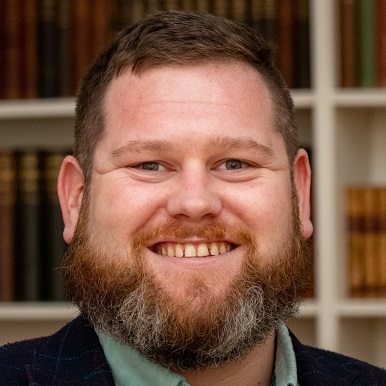 Dr. David Kennedy
Dr. David Kennedy (BA, MA, Ph.D, SFHEA) is Assistant Professor of Theology and Religious Education at the Institute of Education, Dublin City University. He is currently associate researcher at the Mater Dei Centre for Catholic Education, and is a member of the Network for Researchers in Catholic Education, Global Researchers Advancing Catholic Education (GRACE) and the European Society for Catholic Theology. From 2015- 2019, he worked as a researcher for numerous national bodies in Catholic education namely, the Catholic Schools Partnership (CSP), the Association of Trustees of Catholic Schools (ATCS), the Catholic Primary School Management Association (CPSMA) and the Irish Episcopal Conference (IECON). From 2015-2019, David was a lead coordinator and resource writer for Catholic School Week. In 2018, he worked as a researcher, resource writer and national coordinator for Catholic schools for the World Meeting of Families 2018 and papal visit of Pope Francis.

David is the Programme Chair of the Certificate in Catholic Religious Studies (Part-time) programme. He also currently lectures on both the Bachelor of Education programme and the Catholic Certificate in Religious Studies in Scripture, Faith and Diversity, Religious Education and the Child, Introduction to Theology, and Cultural Diversity and Religious Pluralism. In 2021, David received the DCU President's Award for Excellence in Teaching for Distinctive Approaches to Teaching. His Ph.D research titled 'Encounters with Truth: The Hermeneutical Task of Religious Education in the Republic of Ireland,' speaks to both religious and non-religious educational contexts by offering a theologically and philosophically informed account of the hermeneutical task of religious education. In 2022, David achieved the status of Senior Fellow with Advance HE in accordance with the UK professional standards framework for teaching and learning support in higher education.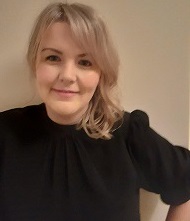 Dr. Colette Maloney
Colette is joining us as an Assistant Professor of Theology and Spirituality at DCU Institute of Education and the Mater Dei Centre for Catholic Education. Colette lectured in moral theology and Christian ethics at Trinity College, Dublin and taught in moral theology at St. Patrick's College, Maynooth. Colette completed her doctoral dissertation at St Patrick's College, Maynooth focusing on the area of integration between theology and spirituality in the work of Sandra Schneiders, Jon Sobrino and Donal Dorr.
Colette has a keen interest in liberation theology and social justice issues and her master's thesis was on the 'option for the poor' and the history of social encyclicals in the Catholic church. Colette has travelled to Lima, Peru every year since 2010 to work at a home that cares for children who are sick and disadvantaged called the 'Hogar San Francisco de Asis.' and while there also worked with a variety of community projects designed to help women and their families in the most disadvantaged areas of Lima. Colette is also a qualified teacher of mindfulness with a personal focus on mindfulness for chronic pain and she also incorporates Christian forms of contemplation and meditation into her own practices.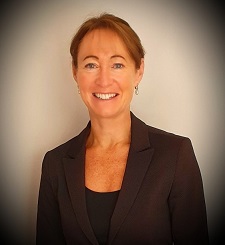 Dr. Amalee Meehan
Amalee Meehan is Assistant Professor of Religious Education at the Institute of Education, DCU. She teaches on the Bachelor of Religious Education (BRelEd) and is a guest lecturer on the Doctor of Education (EdD) programme and with the Church of Ireland Centre, DCU. An Associate Researcher at the National Anti-Bullying Research and Resource Centre (ABC) at DCU, Amalee is on the management team of the COST (European Cooperation in Science and Technology) project TRIBES Transnational Collaboration on Bullying, Migration and Integration in Second-Level Schools.
Amalee's publication profile ranges from theology and spirituality to education, religious education and wellbeing. For instance, she co-authored a number of religious education textbooks for Catholic high schools in the United States as part of the Credo Series; her current research interest is in the intersection of education and wellbeing and the implications for curriculum, school culture and practice.
Before joining DCU, Amalee was an executive member of CEIST (Catholic Education, an Irish Schools Trust), exercising the trustee role to Catholic schools in areas of ethos, leadership and management. She currently serves as a director of the Catholic Education Partnership.
Amalee holds a PhD in Theology and Education from Boston College, USA.