Dr Grainne Conole - Professor
Head of Open Education Unit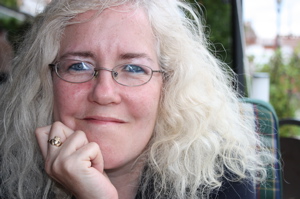 Contact Details
Office: DXX Bea Orpen Telephone: 353 01 700 XXXX Email: grainne.conole@dcu.ie
Twitter: @gconole
Background
Professor Gráinne Conole is Head of the Open Education Unit in the National Institute for Digital Learning at Dublin City University. She began this role in September 2018 and has previously worked at the following UK universities: Bath Spa, Bristol, Leicester, Open University and Southampton. Her research interests are on the use of technologies for learning, including Open Educational Resources (OER) and Massive Open Online Courses (MOOCs), new approaches to designing for learning, professional development for the use of digital technologies, e-pedagogies, and social media. A particular area of speciality is the 7Cs of Learning Design framework which aims to help practitioners make pedagogically informed design decisions that make appropriate use of technologies. She has served on numerous editorial boards and led on the development of a number of special issues. She is regularly invited as an international expert for policy and practice. Recent examples of consultancy include: a review of the Teagasc In-Service Training programme in Ireland, an evaluation of Charles Sturt University's Curriculum Mapping initiative, a futures scoping assessment for the Open Universities Australia and a number of reviews and validations for the Quality Qualifications Ireland. She has an HEA National Teaching Fellowship and is a fellow of EDEN and ASCILITE.
Scholarly Outputs
Grainne has published and presented over 1000 talks, workshops and articles over her career. Her personal blog provides an archive of some of her previous work and more on her current research interests. See...
2018 Outputs
Scanlon, E., & Conole, G. (2018). Interdisciplinarity in technology enhanced learning: An interview study. Journal of Interactive Media in Education, (1), 12, pp. 1-8.