National Institute for Digital Learning
Digital Learning Design Unit
The Digital Learning Design Unit (DLDU) was established in July 2020 following DCU's initial response to the Covid-19 pandemic. While reporting to the Dean of Teaching and Learning, the Unit is also affiliated with DCU's National Institute for Digital Learning. The Unit provides practical learning design services to DCU teaching staff with a strong focus on the creative and innovative use of Loop in modules and programmes. It consists of a team of ten experienced digital learning designers who have both technical skills and learning design knowledge to support DCU staff to develop rich and engaging online learning environments for their students.
The DLDU's agile design methodology focuses on enhancing the student learning experience and is anchored around three core pillars:

• DCU's Hybrid Learning Policy

• ABC Learning Design Framework

• Universal Design for Learning
Services range from individual design consultations to constructive module reviews leading to enhancement plans and to support for the design, development and delivery of new modules or programmes.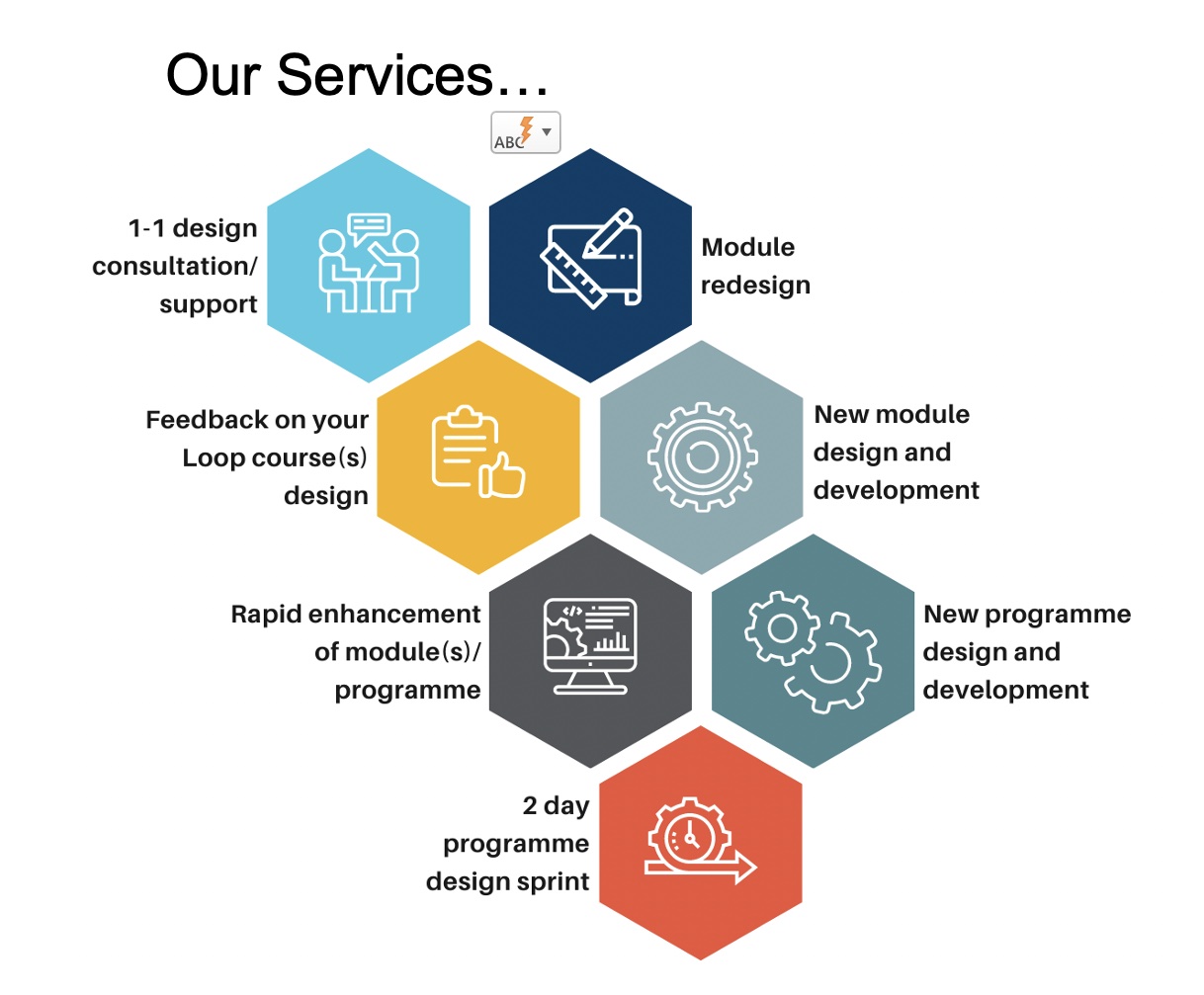 Access to the Unit's services can be arranged through Faculty Associate Deans for Teaching and Learning, or by directly contacting the Coordinator:
• Dr Orna Farrell (orna.farrell@dcu.ie).