National Observatory for Digital Education
Overview | National Institute for Digital Learning
Overview - Events
The National Institute for Digital Learning (NIDL) offers, supports and promotes a range of events and professional learning opportunities for the Higher Education sector, including:
• Workshops

• Research seminars

• Hot topic round tables

• Presentations by visiting scholars

• Conferences and professional symposia
Please check our list of forthcoming events. We welcome opportunities to partner with other groups and organisations in building capability in digital, blended and online learning. Note the National Forum for the Enhancement of Teaching and Learning also supports a range of professional development opportunities for third level educators in the area of digital learning which we encourage people to take advantage of wherever possible.
If you wish to receive advance notice of our forthcoming events, then please subscribe to our blog (Bits & Bytes) and/or follow us on Twitter (@NIDL_DCU).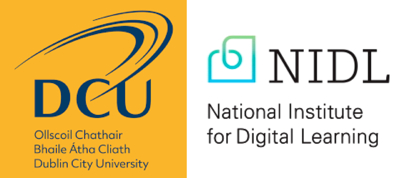 Leading at the Edge of Innovation