National Institute for Digital Learning
Structure
The National Institute for Digital Learning (NIDL) consists of over 40 core academic and professional colleagues distributed across DCU and includes two affiliated units:
The Teaching Enhancement Unit offers strategically targeted development services that promote innovation and academic excellence in using blended on-line and digital (BOLD) learning for students primarily studying on-campus. It also supports a range of core teaching enhancement services and provides leadership in the management of Loop and DCU's 21st Century Digital Campus. The Unit is known as a hub of expertise in supporting teaching enhancement both nationally and internationally, as evidenced by the leading role it plays in the annual UK/Ireland Moodle Moot.

The Design Studio provides a team of learning designers who suppport DCU staff to design and development their modules and programmes for online and blended delivery.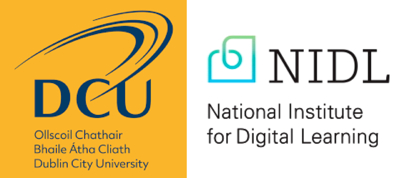 Leading at the Edge of Innovation