School of Physical Sciences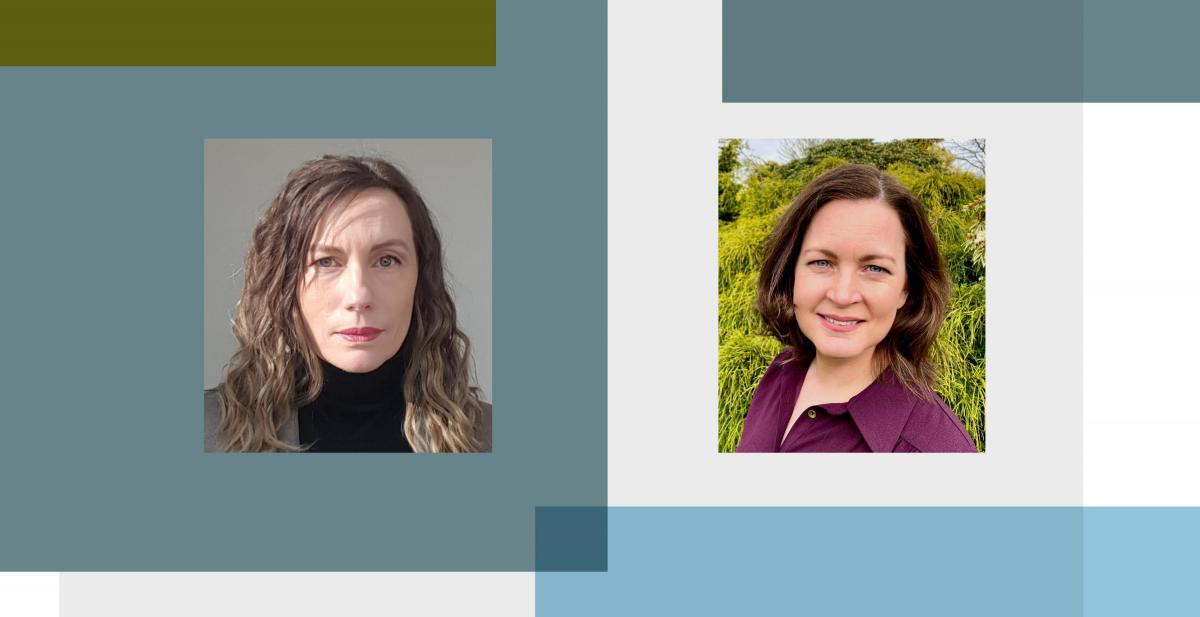 DCU appoints two leading academics in the areas of plasma physics and computer science under the Senior Academic Leadership Initiative
Dublin City University is pleased to announce the appointment of Deborah O'Connell to the role of Full Professor of Plasma Physics and Anya Belz to the role of Full Professor of Computer Science.
Both appointments have been made under the Higher Education Authority Senior Academic Leadership Initiative, which aims to help achieve gender balance at senior levels in the higher education sector.
Prof Deborah O'Connell has been appointed as a Full Professor in the School of Physical Sciences and will take up the role of Director of the National Centre for Plasma Science and Technology. She joins DCU from the University of York, where she held a Chair, and was Director of the York Plasma Institute. Previous to that she was a Lecturer and Reader at University of York. Prior, she held a UK EPSRC Career Acceleration Fellowship and an EU Marie Curie Fellowship at Queen's University Belfast. She was a postdoctoral researcher at Ruhr University Bochum in Germany following completion of her PhD at DCU, and an MSc and BSc at UCD.
Her research interests lie in developing low-temperature plasma based technologies that enable solutions to tackle global challenges, particularly in the biomedical and environmental sectors, for example applications in cancer treatment, tackling antimicrobial resistance, 'green' fertiliser alternatives.
Deborah has been recipient of international awards, including the European Physical Society (EPS) and Institute of Physics (IoP) Crookes Prize 2018 and the IoP Hershkowitz Award 2013. She has chaired and sits on several international committees and journal editorial boards, including the Board of Directors for the International Plasma Chemistry Society, co-founder of the International Conference on Data Driven Plasma Science, and Chair of the Plasma Science & Techniques Division of the International Union of Vacuum Science and Technology (IUVSTA).
Commenting on her appointment, Prof Deborah O'Connell said: "I am delighted to be back in Ireland and joining DCU and NCPST. It is great that Ireland is promoting equality through SALI. I'm also very pleased to take on the role of NCPST Director, and see many opportunities where this field can enable solutions for a sustainable future, healthier society and economy."
Prof Anya Belz will join DCU's School of Computing as Professor of Computer Science (Natural Language Processing), where she will work closely with the SFI ADAPT Centre for AI-driven Digital Content Technology. She joins DCU from the University of Brighton, where she is a Professor of Computer Science and leads the Applied Data Analytics Research and Enterprise group. She previously was a postdoctoral researcher at SRI Cambridge after completing a PhD in Cognitive Science and Artificial Intelligence at Sussex University.
Anya's research is in the intersection of machine learning and natural language processing and her publications span text analysis, automatic language generation, evaluation and image description. She has chaired two large-scale international research networks on computer vision and language processing, a series of summer schools on neural machine learning, and a series of international benchmarking exercises in language generation.
Her work has resulted in some of the earliest methods for statistical language generation (powering robust real-world systems, e.g. for weather forecast generation and image description for the blind), the introduction of comparative evaluation methods in language generation (enabling effective assessment of the relative benefit of methodological alternatives), and integrated approaches to vision and language processing (facilitating better methods for searching, annotating, and managing image and language data).
Her research has been funded by 16 grants from the Engineering and Physical Sciences Research Council (EPSRC), the British Academy and the European Commission (EC), and has been recognised by two best paper awards and the NLG nomination for the NAACL Test of Time award, as well as by advisory roles and senior reviewing appointments for funding bodies such as EPSRC and the EC.
Prof Andy Way, Director of ADAPT in DCU, says "We are delighted that Anya will be joining DCU's School of Computing. She will be embedded in the leadership of the ADAPT research theme Digital Content Transformation, where world-leading expertise in Natural Language Processing, Machine Translation, Speech Technology and Image & Video Processing come together to address impactful cross-disciplinary research with economic and societal benefits for Ireland as well as internationally. Anya's influential research in language generation and evaluation broadens the range of expertise in ADAPT, and expands capacity as we embark on the second phase of funding from 2021-26".
A total of 45 posts across all HEI's will be made under the Senior Academic Leadership Initiative over a three-year period in areas where there is clear evidence of significant gender under-representation, where the appointment will have significant impact within the HEI and the relevant faculty/ department/ unit; and where they would be a proportionate and effective means to achieve accelerated and sustainable change within an institution.