PPI Ignite Network at DCU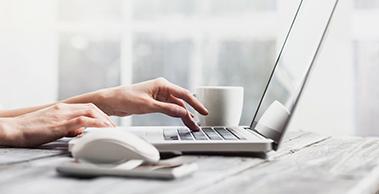 Impact of Covid-19 Pandemic on PPI Research: What We Can Learn from It?
The PPI Ignite Network at DCU is exploring the impact of the Covid-19 pandemic on public and patient involvement in DCU health and social care research. Public and patient involvement in research is where those who are impacted by research are actively and meaningful involved in making any research decision throughout the research process. For example, being a member of a research team, development of research questions or materials, analysing data such as interviews or presenting the findings of research.
This will be conducted through short online interviews with members of research teams and research support staff with experience of PPI in DCU health and social care research during the Covid-19 pandemic. Participants will include researchers, PPI contributors (e.g., patient contributors, public contributors, patient organisations) and research support staff.
The measures put in place to contain the Covid-19 pandemic negatively impacted the inclusion of PPI in research, which is still considered "nice to have" instead of a mandatory aspect in the research process. Regular PPI activities such as group meetings and in-person training could not be carried on during the pandemic. This has created a need for new ways of conducting PPI which relied on remote sources such as online meetings. Evidence suggests that this shift to digital communication was problematic or not feasible for some people. However, for others conducting PPI activities online had some advantages. This project aims to understand how the Covid-19 pandemic affected PPI research in DCU, focusing primarily on the aspects that can contribute to a better PPI in the future. Findings will be used in the development of PPI supports and training.
We at the PPI Ignite Network at DCU really value hearing about people's experience of PPI and how we can support PPI. PPI contributors sharing experiences, perceptions, challenges, and impacts of PPI have shaped PPI supports in DCU so far. A continuous sharing of experience will enable us to target structured supports for PPI in the future as we move forward. This is an opportunity to ensure that everyone experience and opinion is included, including yours.
If you have experience of PPI during the Covid-19 pandemic and would like to share your experience and perspective, please do not hesitate to get in contact with us at ppi@dcu.ie .
To download the information sheet, please click here.
This project is part of the Undergraduate Summer Research Intern Scheme funded by the Faculty of Science and Health at DCU.