Chromatography
The Shimadzu Prominence HPLC has pump & autosampler modules that can both operate at pressures in the region of 18,800psi, allowing this particular system to perform separations that can't be achieved on typical HPLC systems.
It is comprised of the following modules from the Shimadzu "Nexera" / "Prominence" ranges of instrumentation: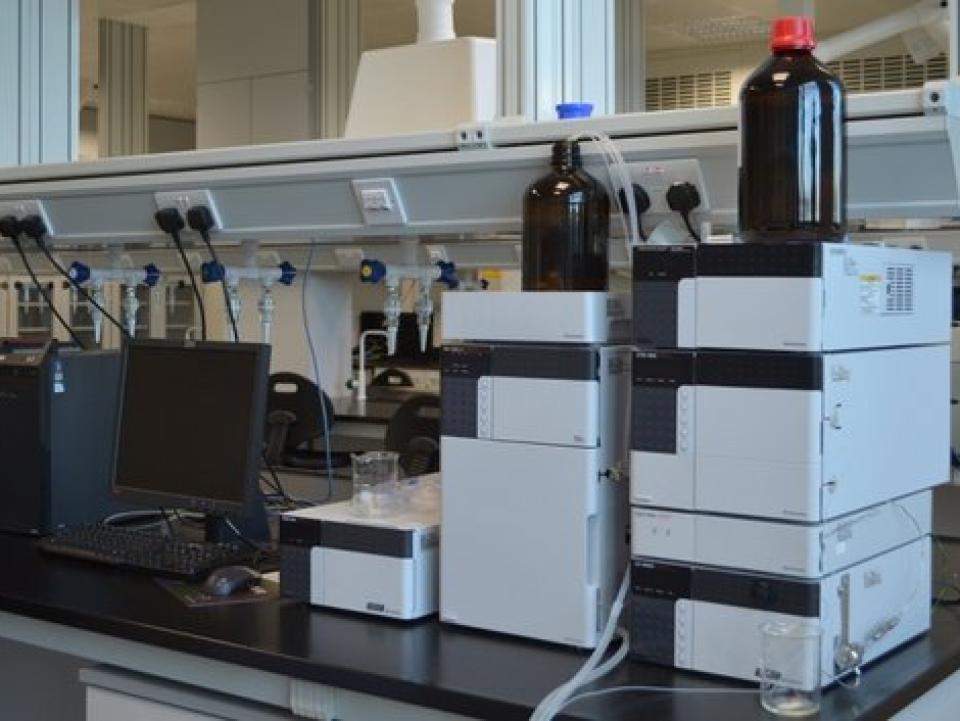 4-solvent online mixing; flow-rate range = 100nL/min - 2mL/min

Online degassing for up to 5 solvent lines

Pre-Heater block; temperature range = 25C- 150C in 1C increments

Autosampler injection range = 0.1uL – 100uL in 0.1uL increments between 0.1-0.9uL, then 1uL increments between 1-100uL

Photo-Diode Array detector wavelength range = 190 – 700nm with a wavelength accuracy of +/- 1nm & a diode resolution of 0.5nm per diode element)
Aurora Agilent 1290
Supercritical Fluid Chromatography
This system incorporates the use of "super-critical" Carbon Dioxide as part of its mobile phase composition. When Carbon Dioxide reaches its "super-critical" state (within certain temperature & pressure ranges), it exists neither as a distinct liquid nor a distinct gas – its properties are somewhere between the two. This means that it can diffuse around solids like a gas, but has the dissolving power of a liquid. These particular properties allow significant advantages over conventional "High Pressure Liquid Chromatography" systems ("HPLC").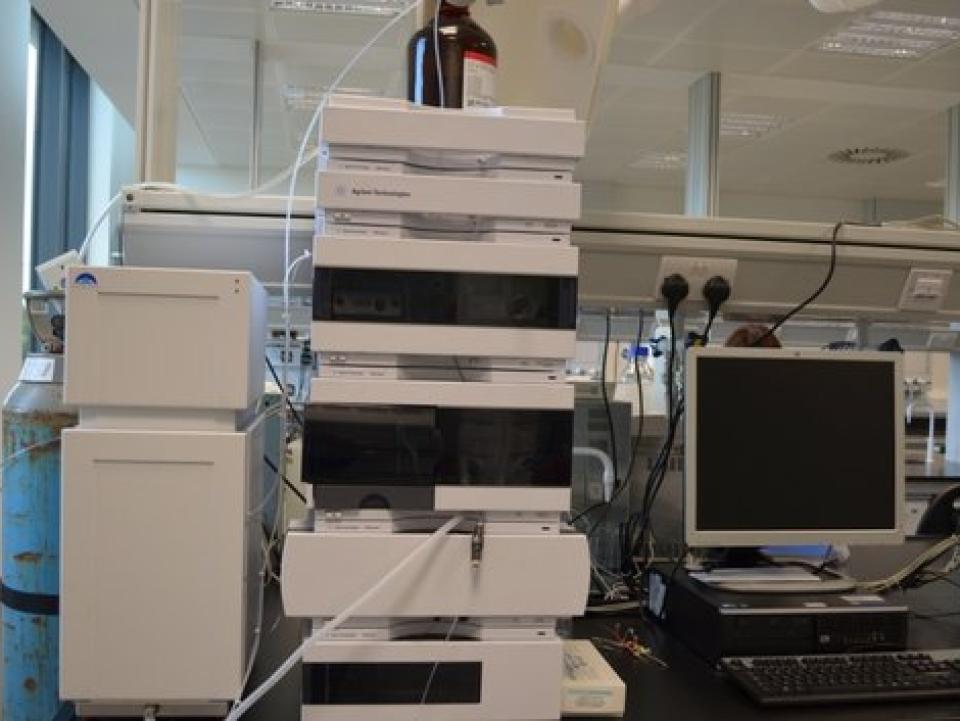 The Agilent-Aurora SFC system is comprised of the following modules:
Carbon Dioxide Pump/Regulator Module (booster pump pressure range = 100 - 400 Bar, up to 5mL/min supply demand

Degasser module: online degassing for up to 4 solvent lines

Binary Pump: 2-solvent online mixing; flow-rate range = 50uL/min - 5mL/min in 1uL/min increments

 Autosampler: injection range = 0.1uL - 100uL in 0.1uL increments

Thermostatted Column Compartment: temperature range = 10C - 100C

Diode Array Detector: wavelength range = 190 – 950nm with a wavelength accuracy of +/- 1nm & a diode resolution of 0.74nm per diode element