Cleanrooms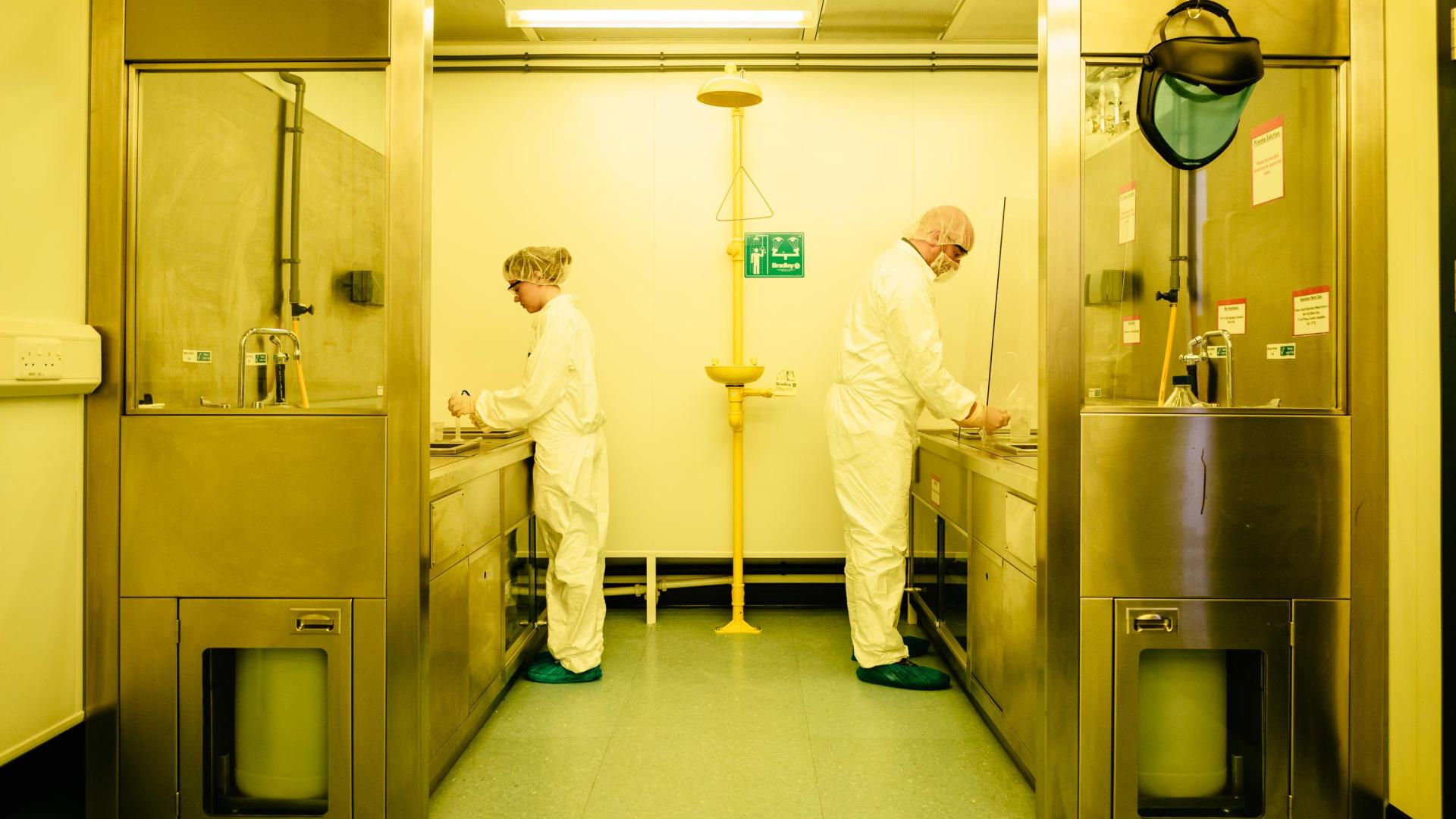 SB03D:
250 sq ft

Yellow lighting suitable for lithograpy

Extracted wet benches (solvent and acid) with DI and tank water

Large recirculating fumehood and work benches
SB01:
95 sq ft

Workbenches

Targeted extraction 
SB03D:
425 sq ft

Workbenches

Sink

Large number of configurable gas services 
SB01
450 sq ft

Workbenches,

Gas bottle safe storage units,

Targeted extraction 
The NRF also has a dedicated lab that uses Hepa filtered intake air for the room. The room is at a constant positive pressure, with entry though an antichamber, where users must gown up before entering the lab. This means that the cleanliness of the air is well above normal, making it very suitable for assembly work where particles could cause problems.