Electron Microscopy
Hitachi S5500
Field Emission Scanning Electron Microscope
The Hitachi S5500 Field Emission SEM is an ultra-high resolution SEM with a maximum magnification of 2,000,000 x. It is capable of scanning and transmission imaging modes and is typically used for the imaging of nanoparticulate materials. EDX is also available, as is a cryogenic sample stage for volatile samples.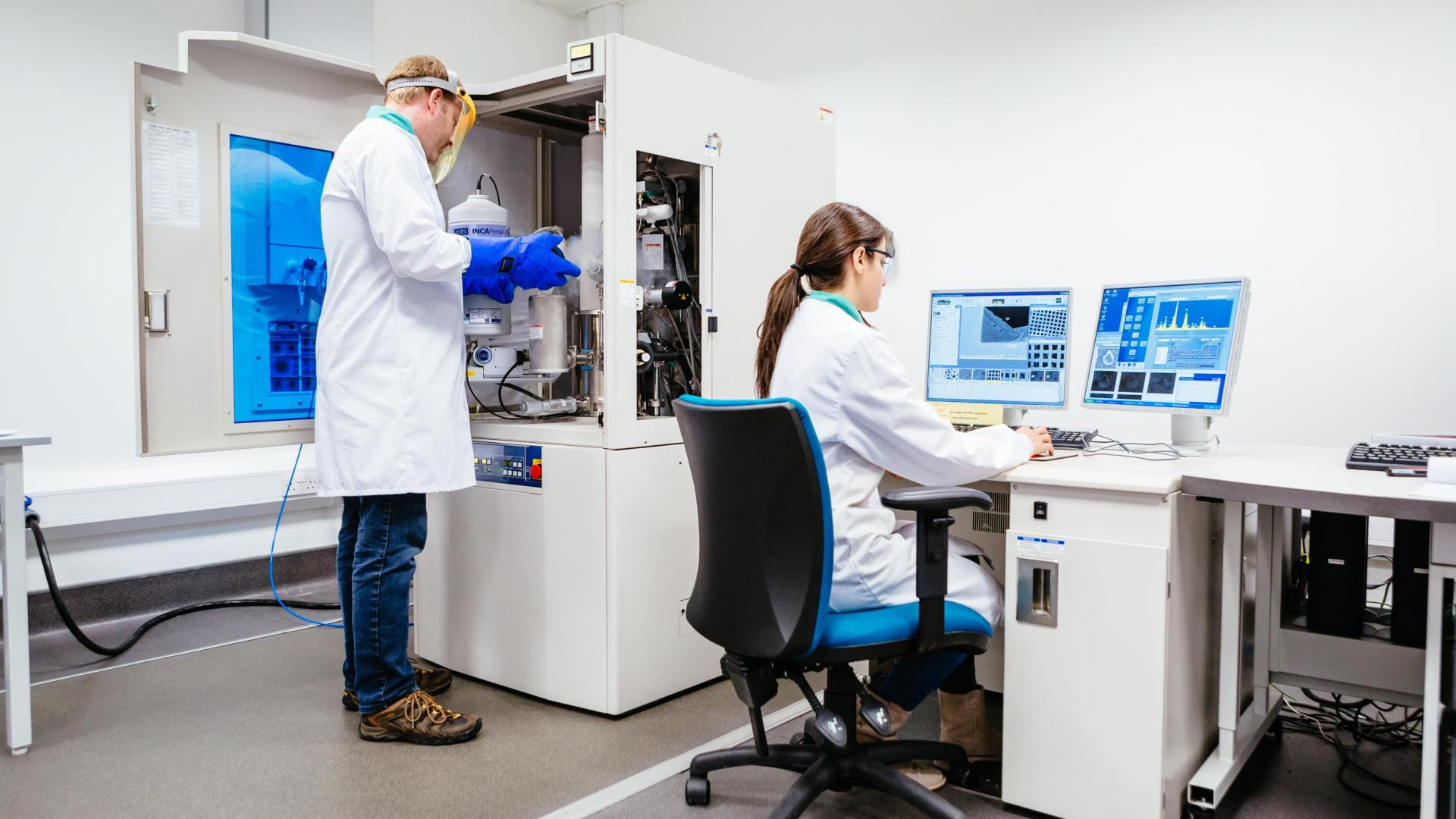 The field emission gun provides a high brightness beam with a low current and small energy dispersion, resulting in increased resolution.

Unique mode where transmission electron microscopy is possible

6 detectors available : Secondary electron, High Angle Backscatter, Low Angle Backscatter, EDX (Energy Dispersive X-Ray), Transmission Brightfield, Transmission Darkfield

Cryogenic sample stage (typically below -100°C). Prevents the evaporation of volatiles, such as water, thus preserving the integrity of delicate samples when exposed to the vacuum. Allows for the examination of samples such as fixed cells and sol-gels without complicated processes to replace water.

Suitable for samples in Life Sciences, Materials Science and Semiconductors.
Jeol JSM-IT 100 InTouchScope
Scanning Electron Microscope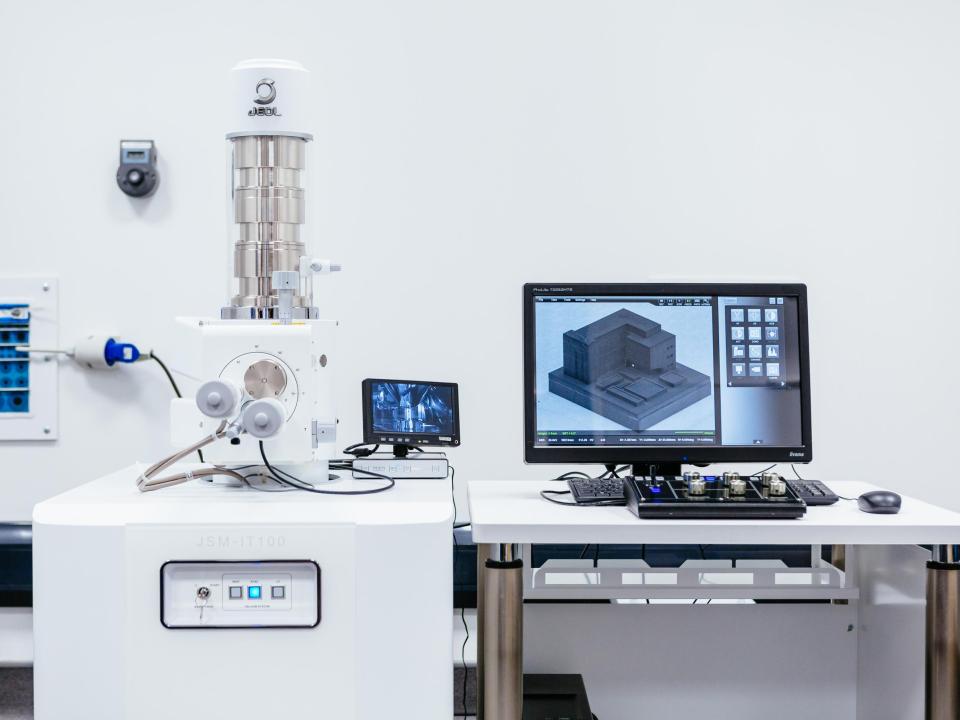 The Jeol inTouchScope is a thermionic emission SEM with variable pressure option, and a maximum magnification of 300,000 x with a 5 axis stage. 
Capable of handling large samples.

A long working distance allows easy examination of tilted samples.

Environmental option allows reduction of charge buildup on non-conducting samples by allowing air into sample chamber.

Suitable for samples in Life Sciences, Materials Science & Additive Manufacturing.