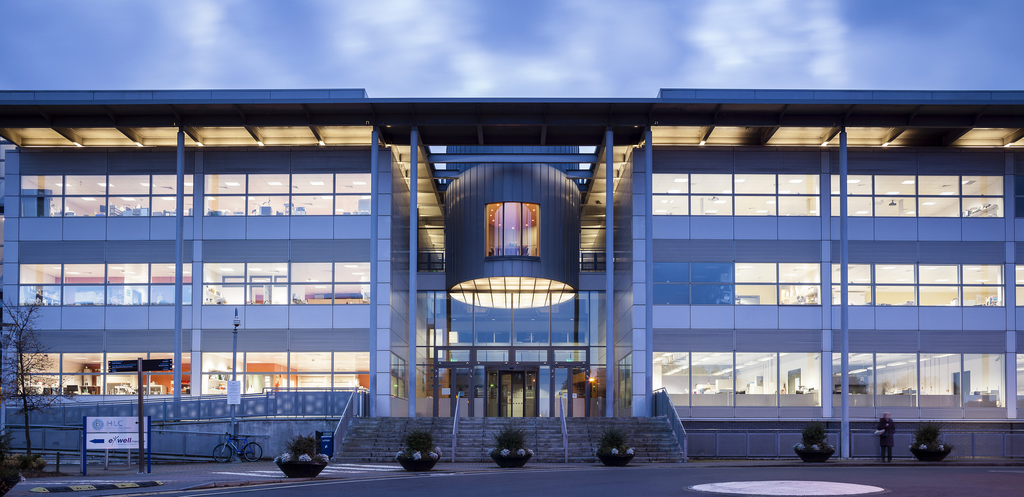 EU exchange programme creates opportunities for collaboration at DCU
Maham Mahnoor came to Dublin City University for three months to work on a biomedical engineering research project with Dr Ul Ahad's team. Thanks to the Erasmus+ programme, Maham was able to gain new experiences and insight in her area of research.
'It was overall a very wonderful experience. I came to work on the Circle project (funded by the EPA). We successfully completed the project which was great.
Initially I was involved remotely, and then I came over for the final phase. I attended meetings and participated in the technical report writing, ensuring we finalised our lists with the correct methodology.'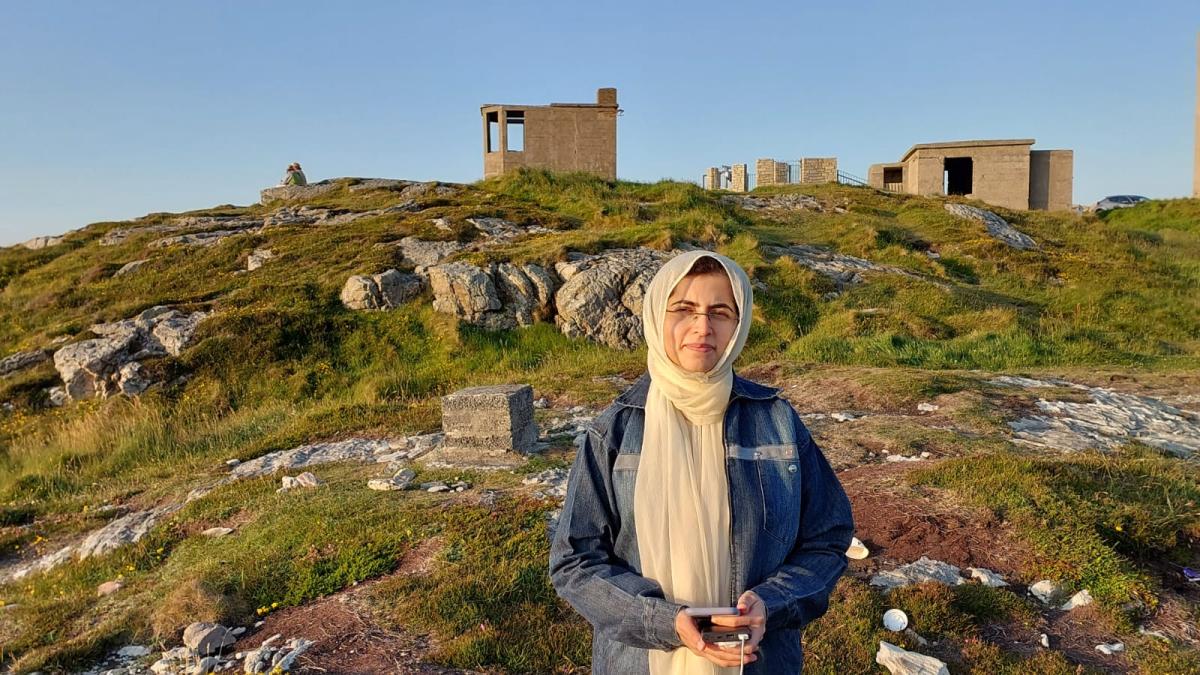 Maham came to DCU having worked as a research associate at the Biomedical Engineering Department at Biomedical Engineering Department of Mehran University of Engineering in Pakistan (she is currently working at Liaqat Hospital and University as Visiting Faculty.) 
In addition to arriving for the project's final stages, Maham was able to gain other valuable experience while in Ireland.
'I visited the engineering labs here at DCU. This was a great experience as I spent time using laser equipment and a few centrifuge machines.'
'It was great to work Inam as he is someone with a broader vision. These opportunities are not common. I have definitely improved my skills, and I will be able to share this with my students.'
Maham will also be able to further her research on another upcoming European Commission project which seeks to expand the scope of teaching and research of biomedical engineering in Pakistan. The programme will establish new modules in the discipline, and provide funding for specialised equipment.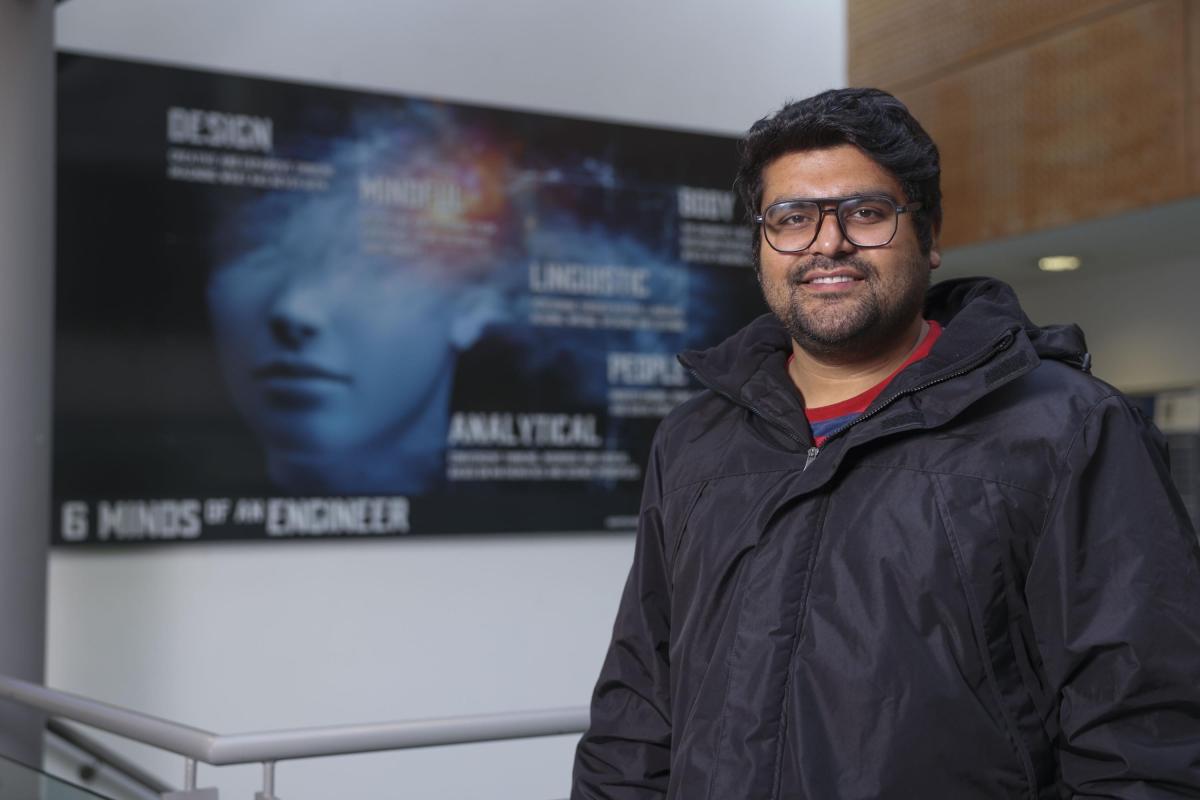 Ali Akbar Shah, a PhD student from Mehran University of Engineering and Technology, was able to pursue research in mechanical engineering. Having worked in manufacturing, his primary interest was in 3D printing.
'So in Pakistan, we don't have access to 3d printers, like metal 3d printers. I tried to get in contact with industrial leaders who are into it, like proto 21 in Dubai.
Then, I just came across this Erasmus program, and I applied. Previously, I knew the benefits and the perks that it has. It evolves researchers in a particular field to excel… It encourages us, young people, to explore a different environment, different surroundings, new technical knowledge, and expertise. Luckily I got selected."
During his time at DCU, Ali has been mentored by Dr Ul Ahad and has been able to advance his PhD. In addition, he has had seven papers selected for presentation at conferences since he arrived in July.
Ali's main research interest during, which forms the basis of his PhD, is using AI to identify surface faults in metallic structures, specifically railway tracks. The goal is preventing accidents by identifying faults ahead of time. He is also eager to commercialise his research, emphasising the importance of research benefiting humanity.
'So I wanted to mitigate this issue and do research using image processing. But in image processing, we have delays due to some certain processing powers. For two tracks, we need four cameras, and then to process four cameras in a single frame to identify faults. It's a difficult task.'
As difficult a task as this is, the project has the potential to be highly rewarding. Identifying even a small number of problems could have a huge impact.
"So even if I'm able to find a single fault, which could otherwise be resulting in an accident, and I indicate it to the higher authorities… it could end up in saving thousands of lives, as well millions worth of assets."
Ali has a clear idea for what his research can achieve, but he also has ideas about how the results of research should be carried forward. His goal is to start his own company and implement a system with the technology he is currently researching.
"It shouldn't be limited to the papers or, you know. It should be commercialized in the form of a product. So it will be beneficial for everyone. (This way my work can) save lives and benefit everyone."