Screen Printing
DEK Horizon APiX
Screen Printer
The DEK Horizon APiX Screen Printer enhances our capabilities in the design and fabrication of electrode-based sensors and multi-layered ICT devices. The substrate handling platform is constructed of a single-piece welded frame which means that this machine boasts impressive machine & process alignment capabilities. This printer can take large 29" screens & stencils, and can also accommodate users of the DEK 248 Screen Printers with their 17" & 23" screens by using a frame adapter.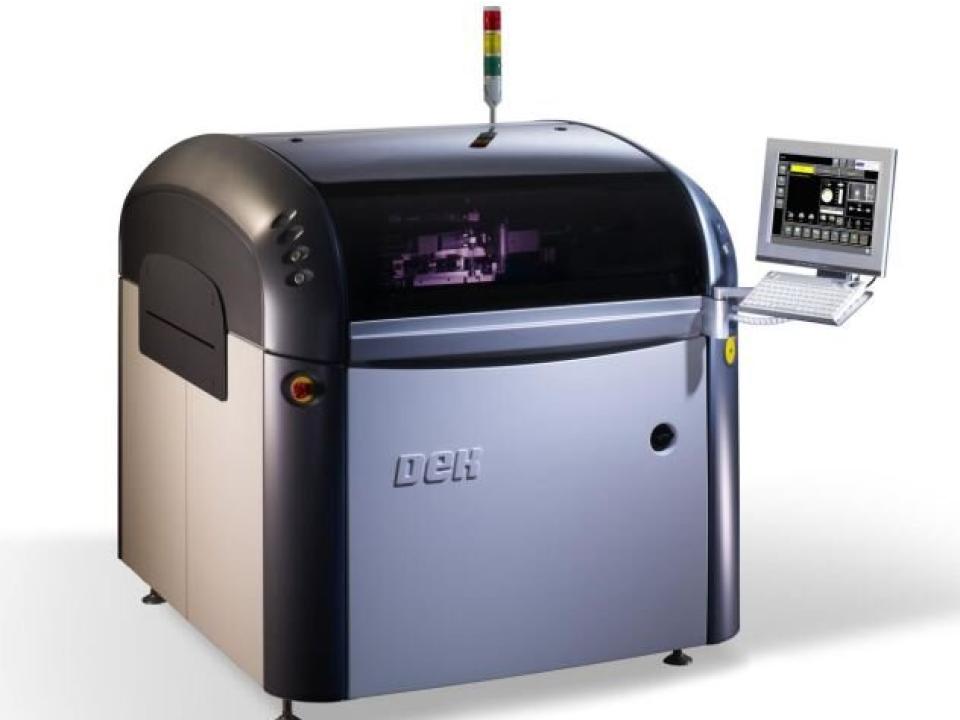 Maximum Print Area of 510mm x 508mm

Automatic Stencil Loading, Positioning & Alignment

HawkEye 750 Camera with Paste Deposit Verification and Automatic Fiducial Recognition (of 0.1 - 3.0 mm in size)

Software-Controlled Squeegee Pressure Mechanism with Closed-Loop Feedback

Squeegee Pressure: 0 - 20 kg

Substrate Thickness: 0.2mm - 6.0mm

Foot Pedal Control of Vacuum System

Actively vented chamber
Dek 248 (SP1)
Semi-automatic screen printer with imaging system (SP1)
The DEK-248 screen printer offers a method of fabricating unique electrode designs quickly and reliably. It offers screen printing over 200 x 200 mm and 400 x 400 mm areas giving flexibility to the users in design type and electrode number per screen. It is equipped with 400 mm and 200 mm squeegee and flood blades, print speed of 10 – 70 mm/sec and squeegee pressure of 0 – 15 kg. The NRF Screen Printing Facility also offers thermal and UV curing capabilities. A Memmert convection oven with time controlled temperature cycles and a UVPS UV curer with high throughput are available on site.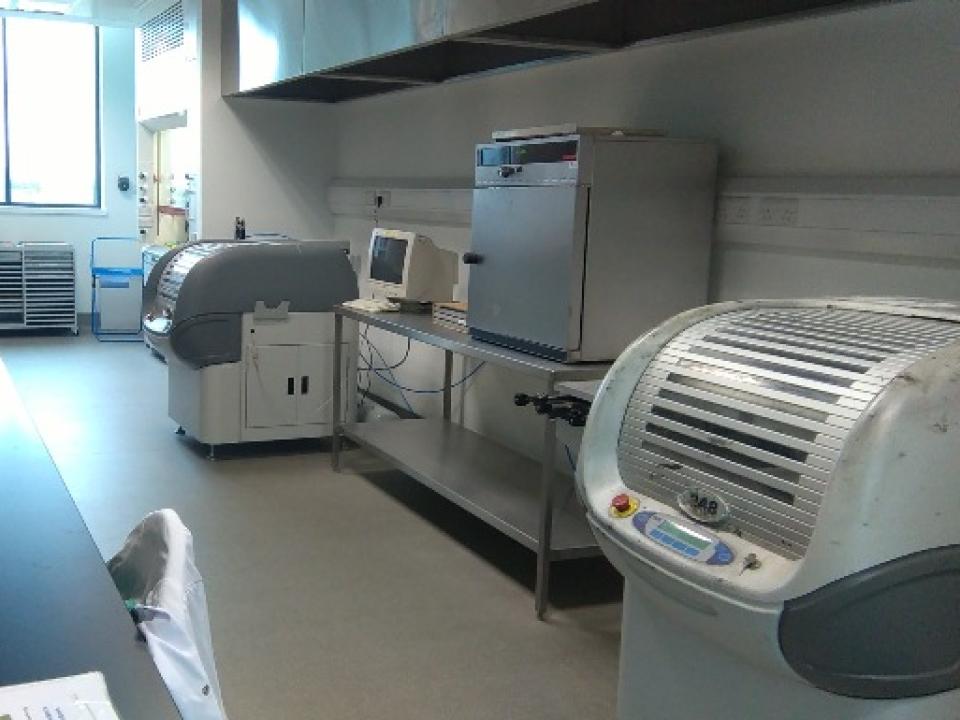 Screen Frame Size: 508mm x 508mm

Print Speed: 10-70mm/sec

Squeegee Pressure: 0-15 kg

Menu Storage: 35 programs

Print Area: 432mm x 405.5mm

Maximum Substrate Size: 500mm x 450mm

Minimum Substrate Size: 100mm x 50mm

Board Thickness: 0.5mm to 5.0mm