Primary Department
School of Applied Language & Intercultural Studies
Work Area/Key Responsibilities
SALIS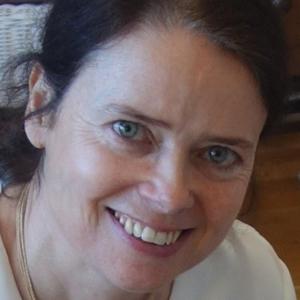 Phone number: 01 700

8992
Email Address
dervila.cooke@dcu.ie
Academic biography
Dervila Cooke lectures in French studies at the School of Applied Language and Intercultural Studies at DCU. She has been a tenured professor (lecturer) since 2006 and has been teaching at university level since 1994. She holds several degrees in French literature (B.A, M.A, PhD), all with first class honours or distinction, as well as a certificate of teaching in higher education (PCTHE, 2007). She has published widely in top journals throughout her career. She has edited two special issues of journals to date (2012 on French Nobel-prize-winning writer Patrick Modiano; 2016 on new work on immigration in contemporary writing), and has also published a book on autobiographical and biographical writing in Modiano's work (2005). Dr Cooke's research interests lie primarily in very contemporary studies in French-speaking culture (fiction, film, urban studies, photography, and some song), mainly for France and Québec. A selection of writers and filmmakers on whom she has published or given conference papers include (for France) Modiano, Perec, Ernaux, Maspero, Varda, Audiard, and (for Québec) Micone, Farhoud, Godbout, and Aloisio, as detailed under the Publications section of this profile. In April 2016 she received the Prix de la délégation québécoise (Irlande) for a project on memories of childhood in recent autobiographical writing in Québec. She has two current book projects: Perspectives on Paris in Writing, Film and Photography; and Writing Transcultural and Minority Youth in France and Quebec (the latter is under contract for 2021).

Dr Cooke welcomes applications from prospective graduate students in French literature and culture in the following areas: accounts of childhood and youth (and autobiographical writing in general); urban studies of Paris (in planning, photography, writing and film, etc); eco-criticism; representations of migration and of immigrant experiences; hybrid identities in France and Quebec as expressed in literature and film. She is interested in supervising (and possibly co-supervising) PhD students on aspects of contemporary culture in France and Quebec in the above fields, usually post-1960. Other topics may also be of interest but must have a strong French element. She does not supervise doctoral students on areas outside of French or Francophone literature, unless there is French and Francophone interest in the proposed thesis (usually a strong element) and unless it is a co-supervision with another supervisor who can supervise and direct the non-French parts.

Dr Cooke's degrees in French are from University College Dublin.I She was an Erasmus student at the Université de Caen during he B.A. and followed this with a very enjoyable year as a lectrice at the Université de Rennes II. She also spent two years in Paris, attached to the Ecole normale supérieure (Ulm) during her doctoral studies. She was an IRCHSS postdoctoral research fellow at Trinity College Dublin from 2004-2006. From 2006 to 2008, she was Senior Lecturer at Oxford Brookes University. She has also taught at University College Dublin, the National University of Ireland, Maynooth, and Waterford Regional Technical College (now W.I.T.). She gained a PCTHE (Postgraduate certificate in teaching in higher education) from Oxford Brookes University in 2007. She joined the Department of French at Saint Patrick's College in September 2008 and was incorporated into the School of Applied Languages and Intercultural Studies at DCU (SALIS) in September 2016.



Research interests
Contemporary and 20th century focusUrban humanities and ecocritical approachesAspects of Quebec literature (autobiography, literature of migration, interculturalism in text and film)Immigration, identity, and intercultural awareness, including in France and IrelandAutobiography/autofiction, especially in the work of Patrick ModianoCity wandering (flânerie) in various forms of expression (literature, photography, film)Thinking photography, e.g. interaction of photography and text/film; photography in film; approaches to street and portrait photography; ethics in photography