Dr
Inmaculada
Gomez Soler
Primary Department
School of Applied Language & Intercultural Studies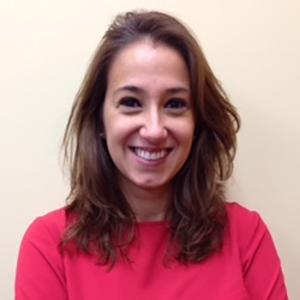 Phone number: 01 700

5459
Email Address
inmaculada.gomezsoler@dcu.ie
Academic biography
Inmaculada Gómez Soler is an Assistant Professor at the School of Applied Language and Intercultural Studies. Inma holds a primary degree in English Philology. She obtained her M.A. and Ph.D. in Linguistics with a specialization in Second Language Acquisition from the University of North Carolina at Chapel Hill (United States). Before joining SALIS in 2020, she worked at the University of Memphis for over 7 years where her research trajectory was recognized through the Early Career Research Award in 2017.

Inma's research program lies at the interface between second language acquisition, heritage speaker bilingualism, and language pedagogy. Her most recent projects examine how migration affects the process of language acquisition and language attrition as well as the factors that contribute to heritage language maintenance within the school context and the role that teachers play in this process. This research has received both internal (Faculty Research Grant - University of Memphis) and external funding (Research Priorities Initiative Grant - American Council on the Teaching of Foreign Languages). She has published extensively on these topics in top journals in the field and has served as an ad hoc reviewer for several journals. She is also a member of the editorial board of the book series Current Issues in Bilingualism (Language Science Press).

She welcomes applications from prospective PhD students interested in the areas of second language acquisition, heritage speaker bilingualism, language pedagogy and language teacher education.



Research interests
Heritage speaker bilingualismSecond language acquisitionLanguage pedagogyTeacher educationLanguage policy in education Computer-assisted language learning·