Student Recruitment Office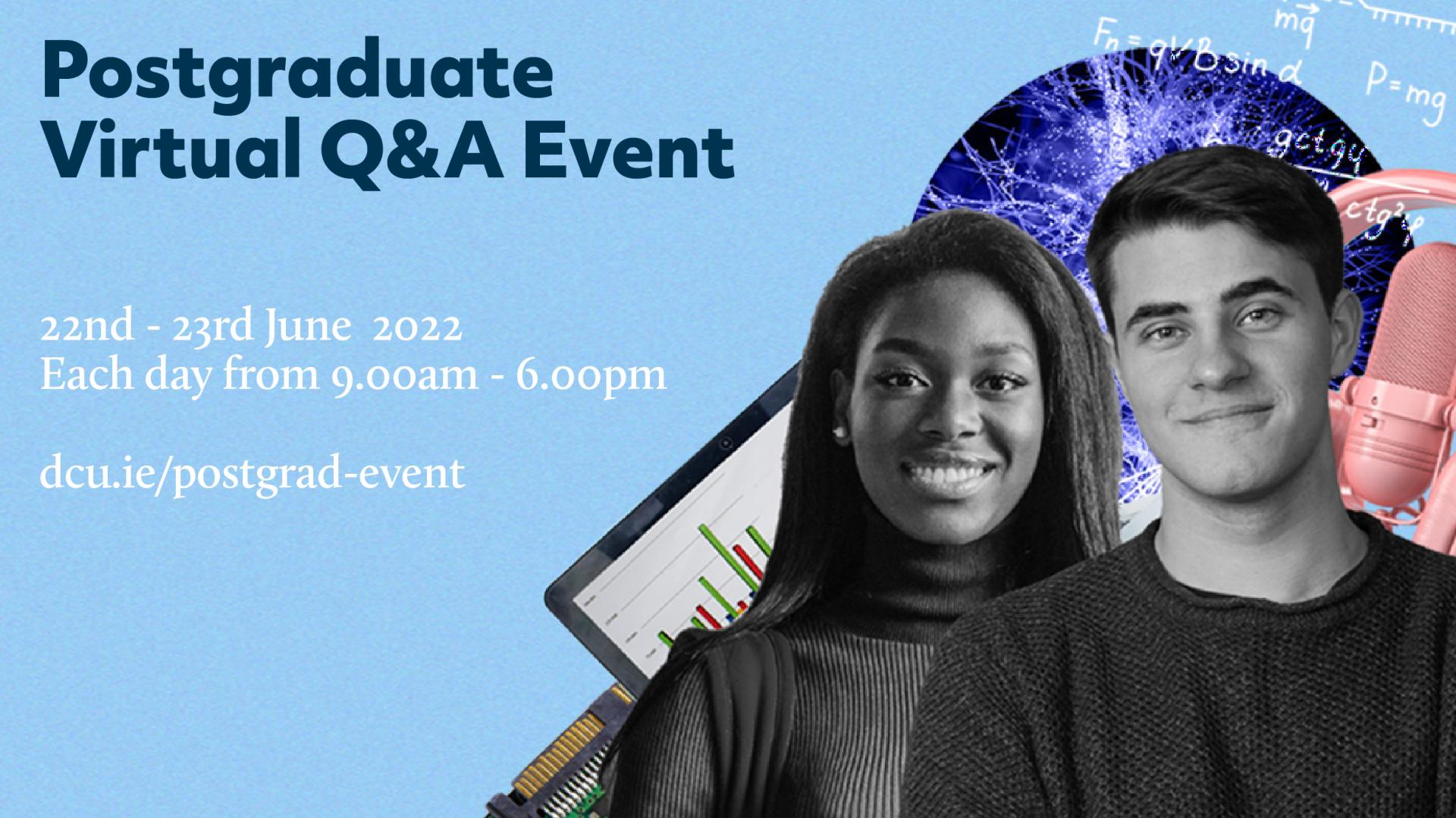 Join us for our live Postgraduate Q&A virtual session
to
Target Audience
All Welcome
All welcome
Is registration required?
Yes
Free of charge or ticket price
Free of charge
For more information contact
studenthelp@dcu.ie
Are you looking to boost your career prospects in a highly competitive market? Do you want to know what a Postgraduate degree from DCU can do for you? 
Join us for our live two-day Q&A Event on Pubble where our team of DCU experts will answer all your questions relating to Taught Postgraduate study for September 2022 entry. Our team will be online from 9am until 6pm on both days - Wednesday 22nd and Thursday 23rd June. This event is open to EU / Non EU applicants and prospective students.