Student Recruitment Office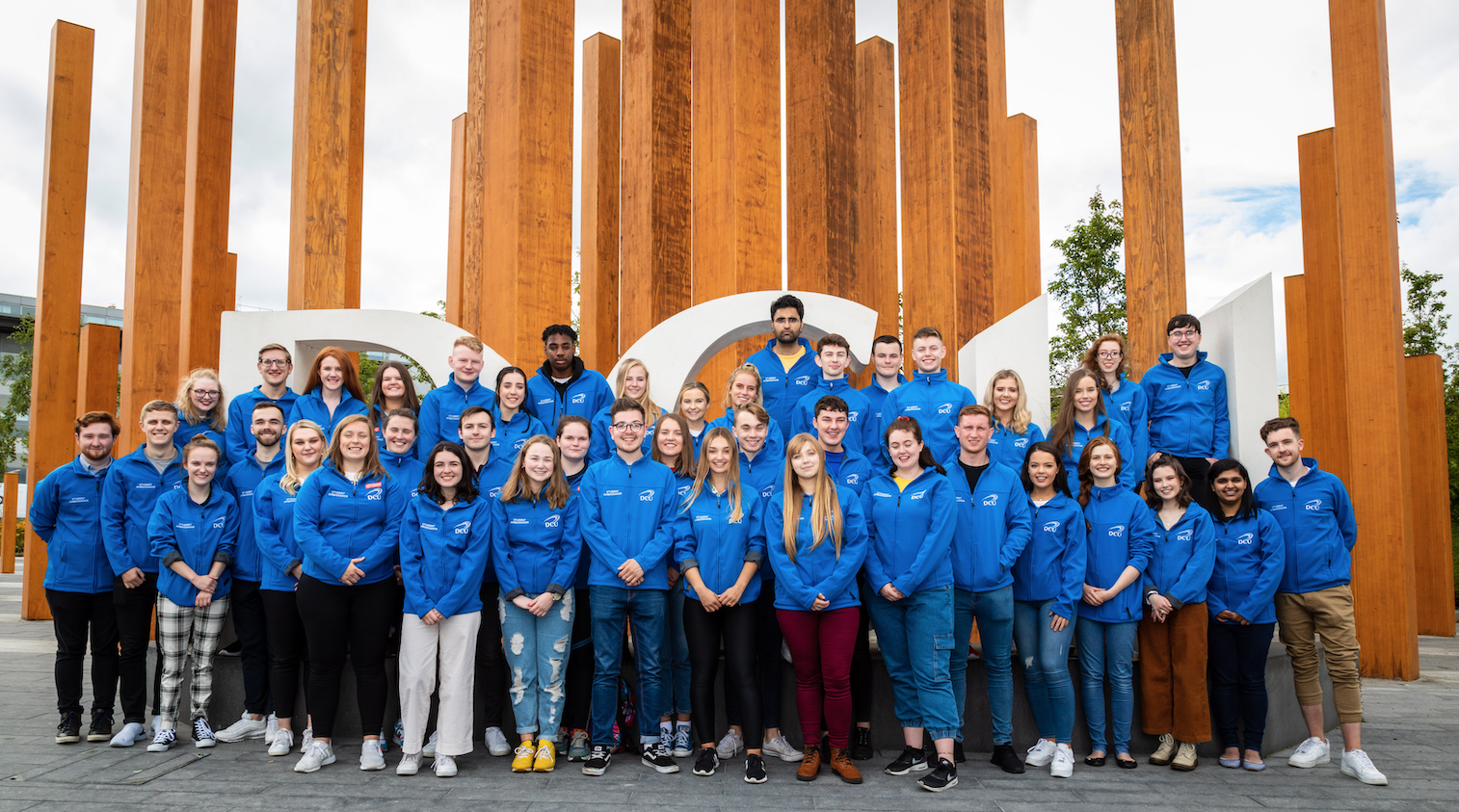 Student Ambassadors
Student Ambassadors are valued members of the DCU community. This team of students represents DCU at various events on campus and across the country including DCU Open Days, career fairs, school visits and conferences. Our ambassadors also provide campus tours to those visiting DCU and are active on Unibuddy, an online chat service where you can ask questions about studying at DCU. 
We are hiring Student Ambassadors for 2021/22!
The Student Recruitment Office is looking for current students to join the team of DCU Student Ambassadors. The role of the Student Ambassador is to represent DCU to prospective students, their parents, guidance counsellors and other interested parties. Student Ambassadors provide an insight into student life at DCU, talking about everything from their course of study to clubs, societies and campus facilities. 
Follow these 3 steps to apply: Step 1. Read the job description.

Step 2. Fill in the application form.
Please fill in the application form below to the best of your ability. There is an option to submit a video about why you would like to be an ambassador; this is optional but it will help us to get to know you!

Step 3. Keep an eye on your emails.
We will contact you via email to let you know if you have progressed to the interview stage. Interviews will take place via Zoom at the end of June. 
Please complete the following application form. The closing date for applications is 31st May 2021 at 12pm. No late submissions will be accepted.
If you have any difficulty, please contact studenthelp@dcu.ie. 
Student Ambassadors 2020-2021
Introducing our student ambassadors from 2020/21 who provide help at our open days, give campus tours, share course advice to potential students, and much more.
Click below to read more