Student Recruitment Office
Mary Walsh
Mary Walsh, Science Education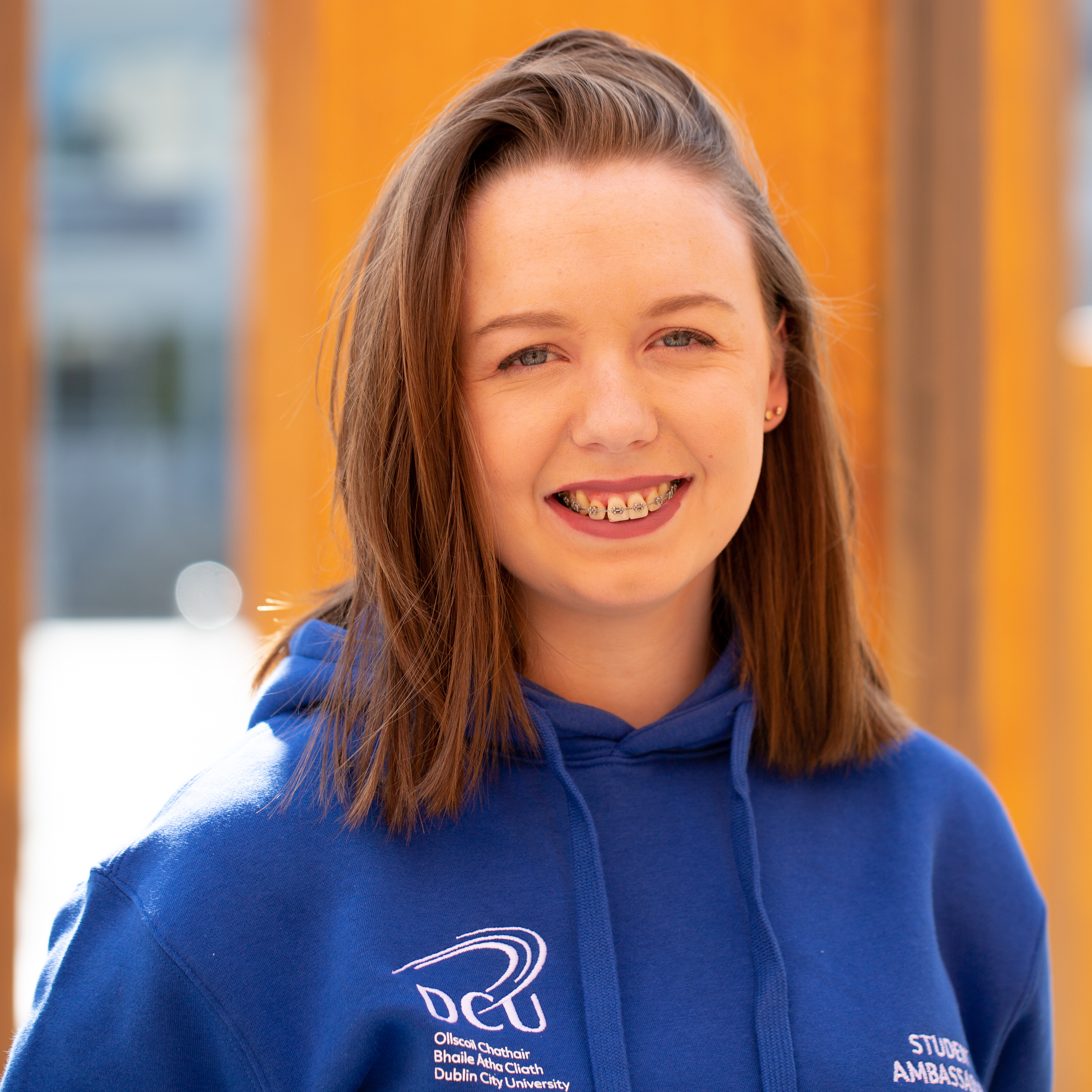 Why you chose DCU?
I picked DCU as my CAO change of mind. At the time I couldn't explain why I had these feelings drawing me here but ultimately I think
I chose DCU because of the sense of community here and the information I received from lecturers but far more importantly from speaking to current students at the Open Days I attended.
One unique thing about your course?
Probably the amount of work experience on my course. Over the 4 years, we do 22 weeks of hands-on placement in the classroom. As well as the degree itself, it leaves my options so open that I don't necessarily have to immediately teach in a classroom for the rest of my life, but I can if I want to.
Best thing about DCU so far?
It has to be engaging with the Student Union. I volunteered and was elected class representative as well and the first-year officer on the Student Union. This was the most amazing and rewarding experience and I made so many friends among the welcoming class representative council and the DCUSU executive. I insist that every DCU student jumps in head first and gets involved in clubs and societies outside of lectures or even volunteer to be the voice of your class as class representative.

Plans after DCU?
I hope to do some industry-based training and then teach, ultimately I would love to study further in the science and health communication. These plans could all change in a heartbeat, but thanks to my future degree in Science Education I will have the skills to adapt to new challenges