Student Support & Development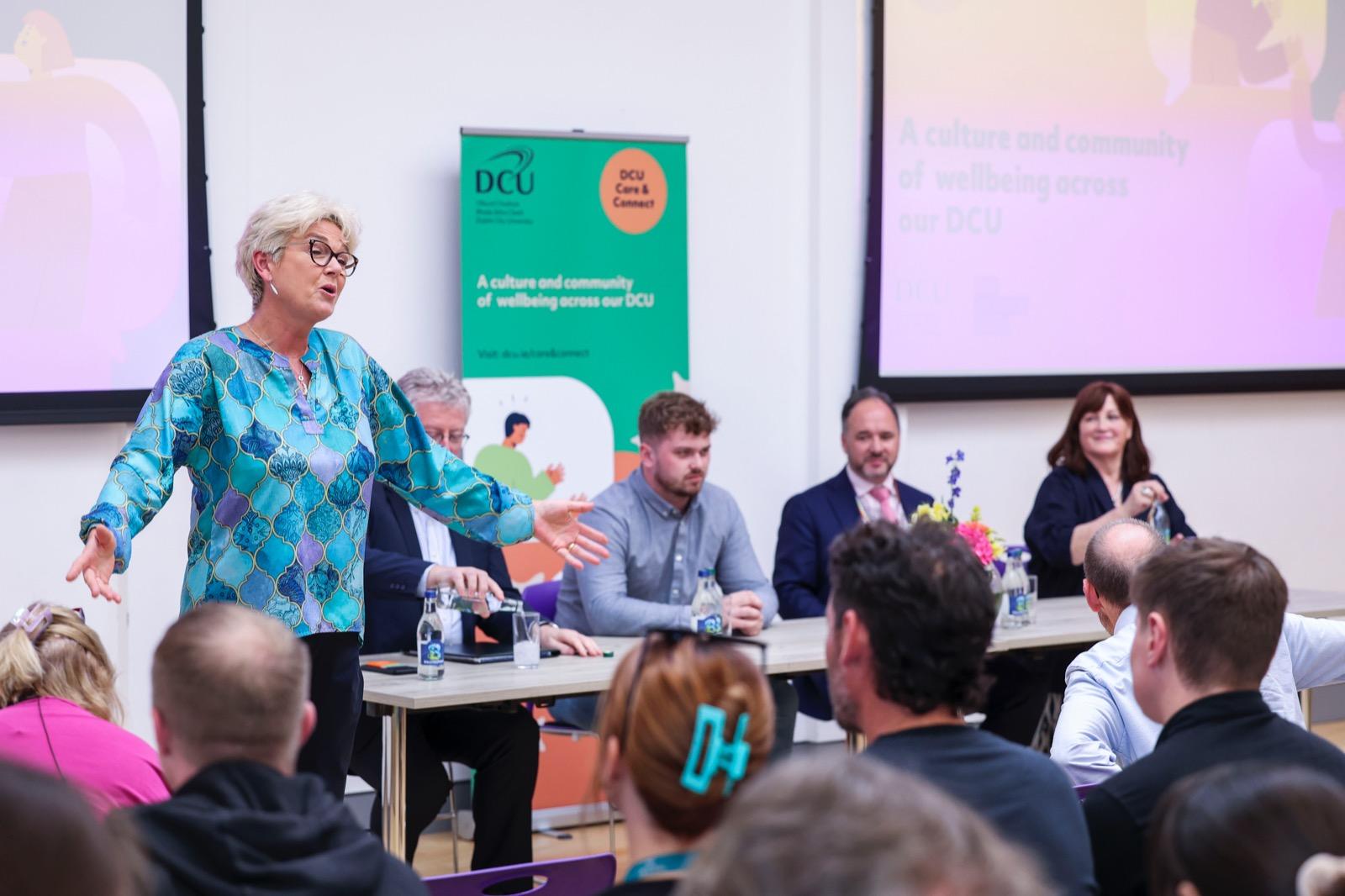 DCU Care & Connect launched to University staff
DCU Care & Connect is a whole-of-university approach to positive mental and physical health and student wellbeing. It has been developed by Student Support & Development along with professional, academic and administrative units, alongside DCU Students' Union. Care & Connect brings together a number of services and supports for students under a single umbrella, which is dedicated to the advancement of the health and wellbeing experience in DCU.
Today marks another key milestone in the development of Care & Connect, as it was launched to staff of the University in the Solas Room on the Glasnevin campus. It is envisioned that the plan will then launch to students in September of this year. The Care & Connect plan aims to develop a caring community where students and staff know that they matter as individuals, and that their development is at the heart of everything we do at the University.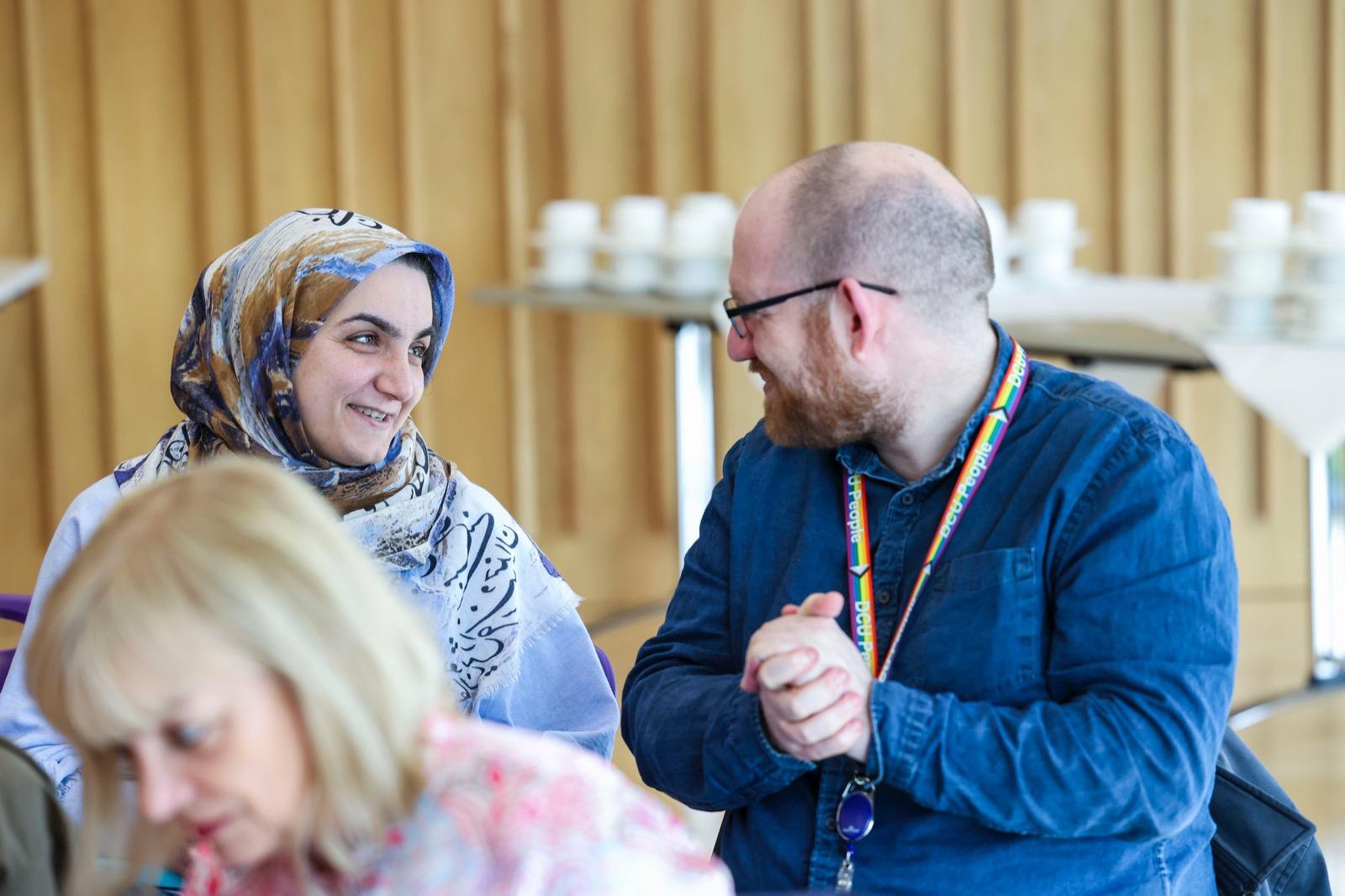 Roughly 50 members of staff in the University, across all campuses, along with the Students' Union, have been working on this new initiative which commenced in February 2020. The breadth of engagement which spans Student Support & Development, the Office of Student Life (OSL), the Students' Union (SU), Estates, Security, Health & Safety, Academic staff from every Faculty, the Library, DCU Sports, Campus Residences, the Graduate Studies Office, ISS, HR, Communications & Marketing, Registry, Fees and the Quality Promotion Office shows the commitment of the entire community to this initiative.
President of DCU Professor Daire Keogh outlined the importance of the plan;
"Care & Connect is an ambitious initiative but one that is urgently needed, given the scale of the mental health issues facing students and young people today. 

"It is grounded in a strong collaboration between the University and the Students' Union and relies on the active support of the entire DCU community. By taking this all-of-university approach to mental health and wellbeing, we are aiming to create a caring culture that permeates every part of DCU life."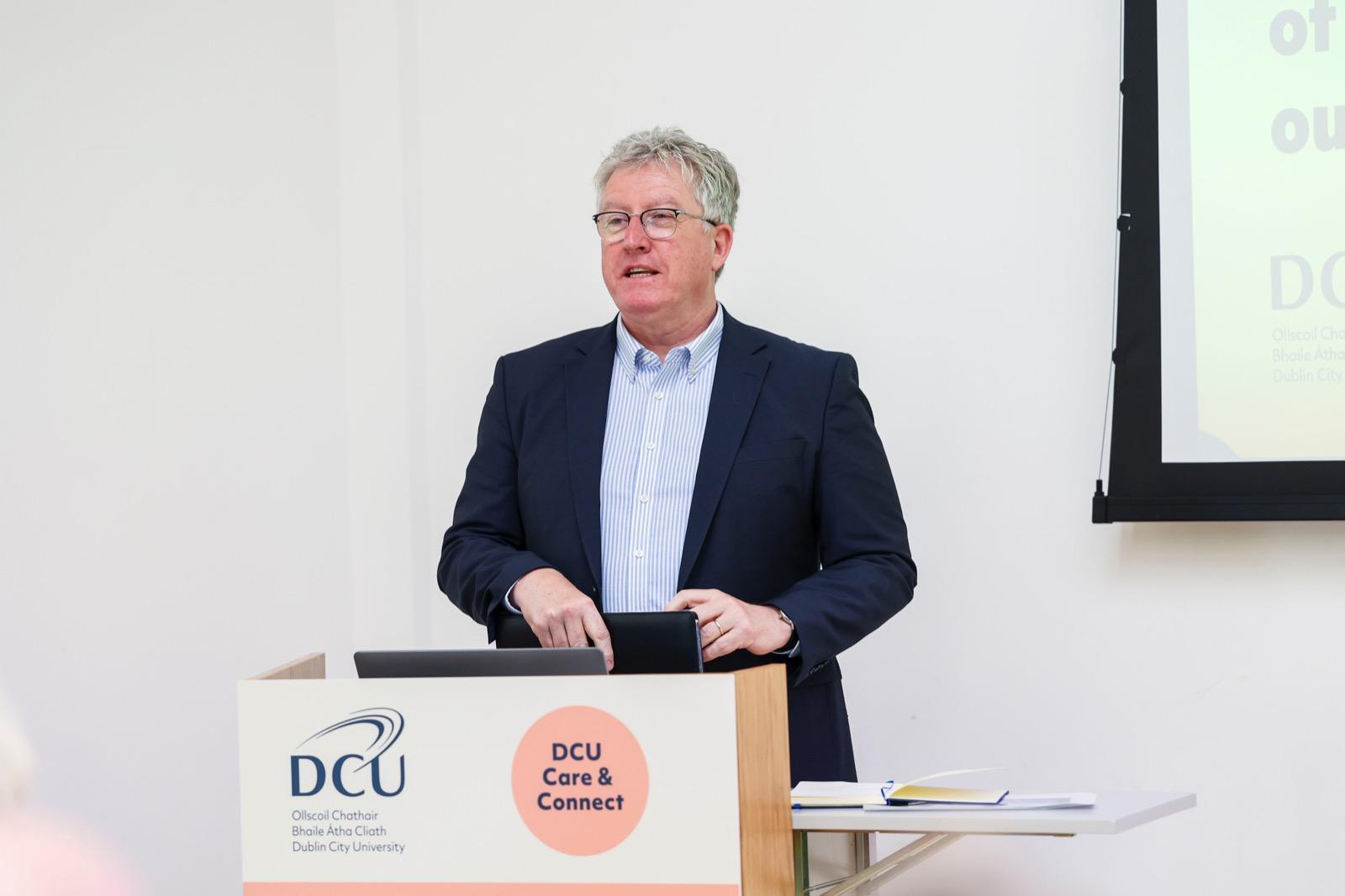 Speaking at the launch to University staff, Dean of Students Dr Claire Bohan emphasised the long-term impact the initiative will have;
"This is a marathon, not a sprint. We're not going to launch something, throw out a few initiatives in September and then walk away and do something else. This is it. This is what we want DCU to look like for the foreseeable future… Care & Connect is a philosophy, as much as it is a set of very tangible deliverables which will be happening. We're very excited about it."
To learn more about DCU Care & Connect, follow the link here.