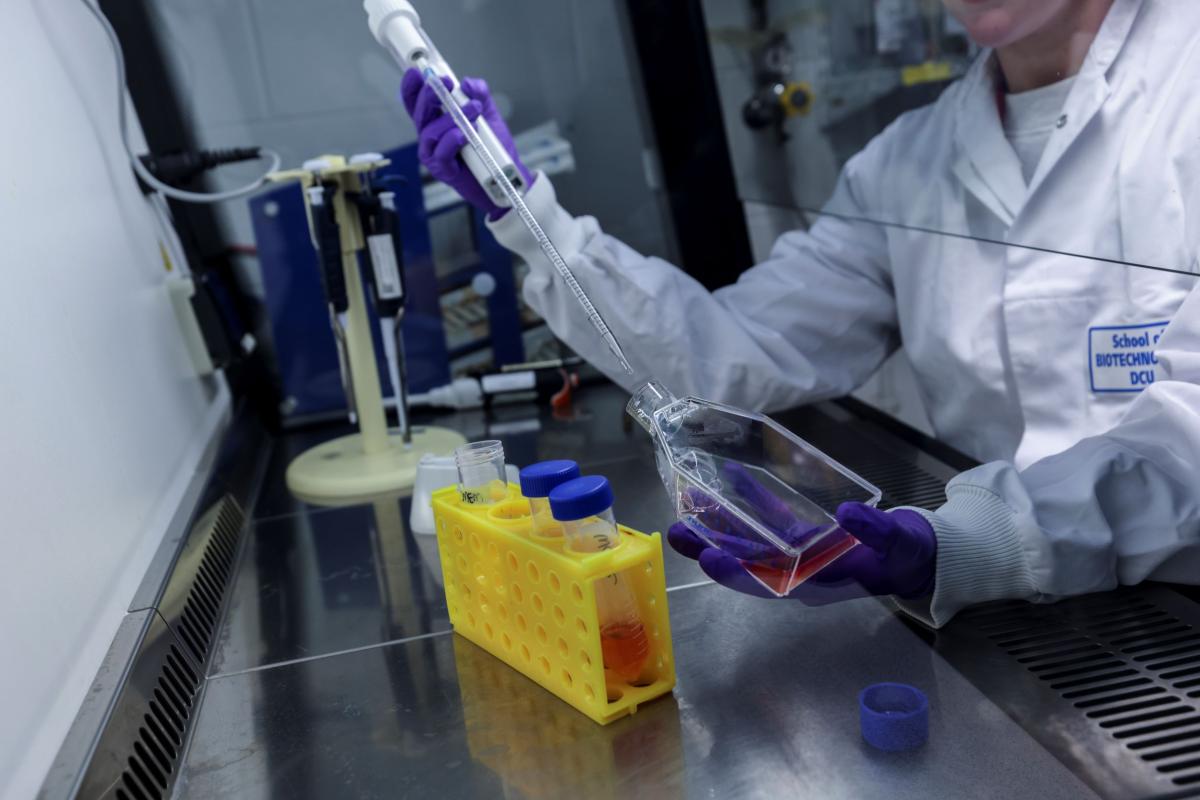 BSc. in Biotechnology
What Is Biotechnology?
Biotechnology can be defined as the controlled and deliberate manipulation of biological systems (whether living cells or cell components) for the efficient manufacture or processing of useful products. The fact that living organisms have evolved such an enormous spectrum of biological capabilities means that by choosing appropriate organisms it is possible to obtain a wide variety of substances, many of which are useful to man as food, fuel and medicines. Over the past 30 years, biologists have increasingly applied the methods of physics, chemistry and mathematics in order to gain precise knowledge, at the molecular level, of how living cells make these substances. By combining this newly-gained knowledge with the methods of engineering and science, what has emerged is the concept of biotechnology which embraces all of the above-mentioned disciplines.
Biotechnology's Influence on Industry
Biotechnology has already begun to change traditional industries such as food processing and fermentation. It has also given rise to the development of a whole new technology for industrial production of hormones, antibiotics and other chemicals, food and energy sources and processing of waste materials. This industry must be staffed by trained biotechnologists who not only have a sound basis of biological knowledge, but a thorough grounding in engineering methods.
At Dublin City University, the School of Biotechnology is unique in having, as members of its academic staff, engineers who have specialised in biotechnology. The degree programme also places a major emphasis on practical work and on developing a wide range of analytical and manipulative skills, including pilot plant operational skills appropriate to the biotechnologist. Graduates will be in an ideal position to exploit the opportunities for biotechnology in Ireland, in established or developing companies.
Why Study Biotechnology at DCU?
The course encompasses biological and engineering aspects
It is the longest established degree course in Biotechnology in Ireland.
Extensive laboratory training through team work and partnership projects
Modern laboratories including the Microbial Bioprocessing Facility.
Biotechnology is a government designated strategic area.
Nine-month paid work experience placement (INTRA) in Ireland or abroad
How You Fit The Programme
As a budding biotechnologist, you'll focus on how the fundamental biochemistry underlying biological systems works with innovations in genetics, immunology and bioinformatics. To appreciate how solutions translate to commercial industrial scale, you'll also need a good understanding of the core physical and chemical engineering principles pertaining to living cells. DCU's BSc in Biotechnology will furnish you with science and engineering fundamentals to succeed in the emerging technology-driven biotech industry. The technologies in this industry have made a real impact on humanity, and include the creation and manufacture of products that help in the diagnosis and treatment of disease (e.g. the production of antibiotics, insulin, and safer recombinant vaccines), and the provision of services to areas like healthcare, food, agriculture, energy and the environment.
Programme Structure
Your first year of the course is taken in common with other Science courses, studying biology, chemistry, physics, mathematics and computing. No prior knowledge of subjects other than mathematics is assumed.
In Year 2 you will develop a deeper understanding of bioanalysis, biochemistry of the cell and microbiology. You will also be introduced to process engineering and instrumentation.
In the first semester of Year 3 you will gain the practical skills and techniques that are the basis for for the biotechnology sector. These include gene cloning, protein expression and purification. With this knowledge you will be well prepared for your 9-month work experience placement (INTRA).
In the final year you will explore the advances arising from research in biotechnology, and environmental and food biotechnology, and the cell culture and bioengineering industry. A significant laboratory-based research project must also be completed.
Industrial Placement (INTRA):
INTRA is paid.
INTRA is relevant full-time work experience.
INTRA takes place in Year 3.
INTRA is arranged by DCU (in almost all cases).
Through INTRA, gain understanding of the practical world of industry.
INTRA helps you to make realistic career decisions.
Career Prospects:
This multidisciplinary degree gives you the qualifications and flexibility to work in production, quality control, research, development, and sales and marketing in a range of biotechnology-related areas, including:
Brewing
Food processing
Pharmaceuticals
Fine chemical manufacture
Waste treatment
Education
Research and development
Entrepreneurism
Testimonials:
'No one told me biotechnology was going to mean a great job and a fascinating journey around the world. To date I have worked on Alzheimer's disease and cancer (with Elan), diabetes and gastrointestinal diseases. Science will change the world'

Ena Prosser, BSc. in Biotechnology
For more information on the BSc. in Biotechnology at Dublin City University, click here.