Faculty of Engineering and Computing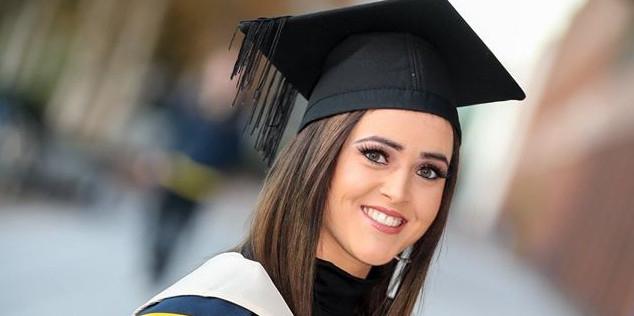 800th Graduate of the MSc in Electronic Commerce
On November 8th, Alannah May became the 800th graduate of the MSc in Electronic Commerce. This programme was set up in 2001 by Professor Brian Leavy, DCU Business School, and Professor Alan Smeaton, DCU School of Computing. This programme has two distinct concentrations, business and technical. It was designed to offer two distinct tracks with a shared e-commerce emphasis to appeal to both technical and business specialists.
The uniqueness of this Masters degree lies in the interaction fostered between participants on its Technical and Business streams. It was specially designed structure sees students of both streams following a common core curriculum, along with a number of modules particular to their stream.
Alannah is a past pupil of Trinity Comprehensive School, Ballymun. This milestone graduation marks a significant moment for all of us in the Faculty of Engineering and Computing and for our colleagues in the DCU School of Business. Congratulations Alannah!