Faculty of Engineering and Computing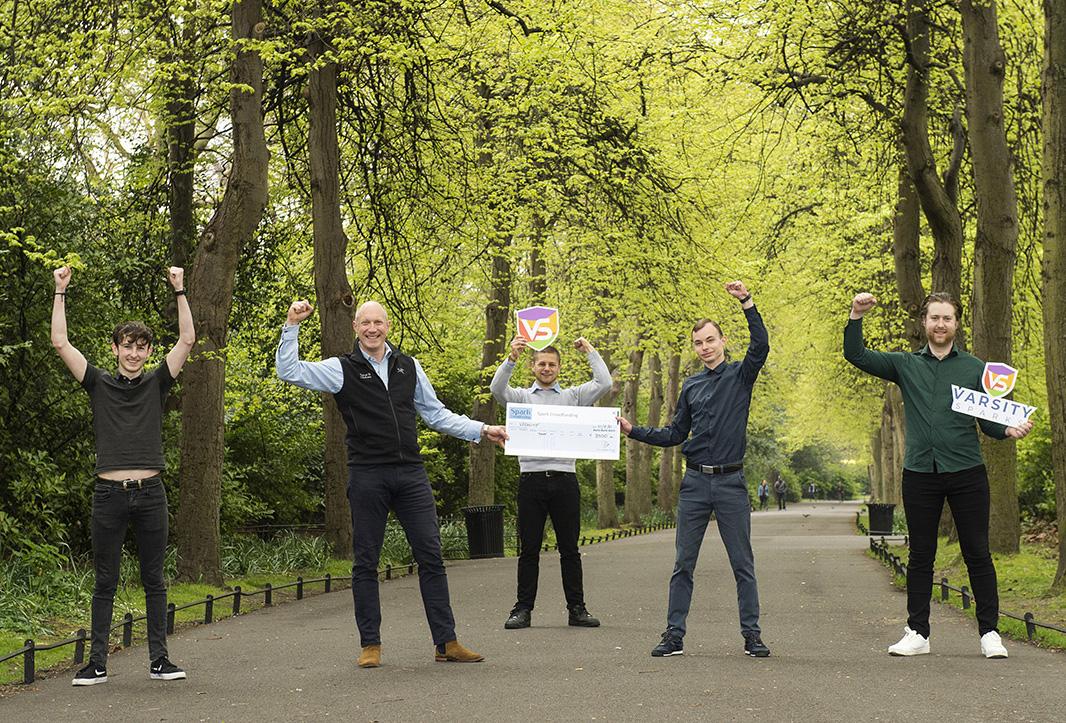 Computing student takes home silver at Varsity Sparks 2021
VegaNite, a student startup building a sustainable social media, has won second place in the Varsity Sparks all-Ireland student business idea competition. As part of the winnings the company has received €3,000 in cash prizes and mentorship from senior entrepreneurs.
VegaNite aims to provide a "home" for all sustainability and alternative diet communities around the world in the form of a social media. VegaNite wants to connect individuals interested in sustainability through a distance based social media application, where peers will be able to connect with each other locally and share news, recipes and reviews to inspire action. VegaNite also wants to provide a map of venues that match individual ethical requirements, such as vegetarian or vegan restaurants and ethical marketplaces.
The VegaNite team is an inter-varsity team made up of four students, including  Tomas Baltrunas, a final year Computer Applications student at DCU, and Tobias Luken, Conan McLucas and Liam Reed from Maynooth University. The team members range from first to final year and study degrees such as entrepreneurship, product design, marketing and computer science.
Varsity Sparks is an all-Ireland business idea competition. It has been organised for the first time this year by students from numerous third level institutions. Any third-level student could apply on their own or in a team and present a business idea, clarifying the idea through a problem statement, designing a business logo, creating a slide deck and recording a video of their idea. In the final rounds the students could put their marketing skills to the test by obtaining virtual investments from other third-level students that could register on the Varsity Sparks website to decide which business ideas were promising.
Throughout the competition virtual talks were held for students bringing in investors from top European firms. The competition was run in partnership with Spark Crowdfunding, a web platform where anyone can become an investor and help raise capital for high potential Irish companies.
In the next six months, VegaNite wants to further understand the challenges faced by individuals interested in sustainability by conducting qualitative interviews and market research activities. The team also wants to develop numerous technical prototypes and release them into the world to challenge and validate its assumptions. "Above all by the end of the six months we want to deliver something that can help individuals be more informed and take meaningful action towards sustainability."