Faculty of Engineering and Computing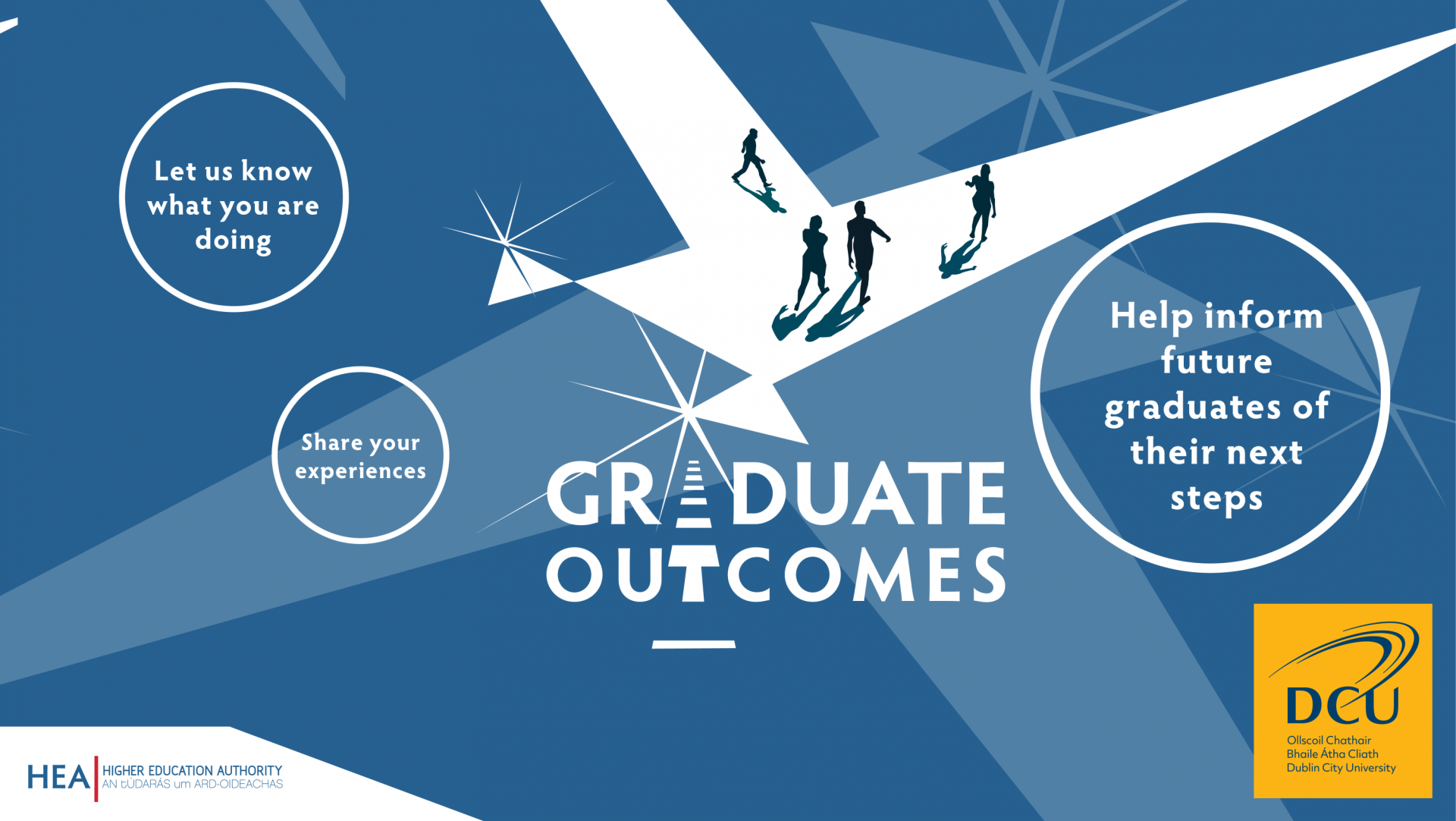 DCU calls on 2020 graduates to complete national Graduate Outcomes Survey
Dublin City University is calling on the class of 2020 to complete the national annual survey regarding their employment - a topic which is of particular importance to the university given it's strong graduate employability record.
The Graduate Outcomes Survey gives recent graduates an opportunity to have their say about their educational experience. It helps DCU and the higher education sector as a whole improve students' experience and enhance teaching and learning to improve outcomes for graduates.
The survey will be emailed to all eligible graduates on Monday 12th April by the DCU Careers Services team. It takes just 5 minutes to complete and is completely confidential. 
Like all Higher Education Institutions, DCU is required by the Higher Education Authority (HEA) to conduct this survey of its recent graduates regarding their employment status in the first year after graduation.
While individual circumstances may be impacted due to COVID-19, Yvonne McLoughlin, Head of the Careers Service at DCU, explains the importance of giving graduates an opportunity to share their experience in light of the current challenges. 
"DCU is very proud of our graduates and all their achievements. The Graduate Outcomes Survey is a valuable way for graduates to provide feedback, to help inform current students of some potential pathways from degree programmes and to build an accurate picture of employment patterns. I am so pleased that every year when we invite the most recent graduating class, they readily complete the Survey to help DCU with this important piece of work."
Highlighting its importance for DCU, Professor Daire Keogh, DCU President said:
"At DCU, we have always designed and delivered our programmes with student success in mind. To ensure we achieve this goal, it is vital that we can measure the success of graduates in the employment market. I would encourage the DCU class of 2020 to take part in this survey, in the knowledge that it will greatly benefit the next generation of DCU students."
All graduates who complete the survey will be entered into a draw to win a €200 One for All voucher or a €50 Just Eat voucher. For further information, visit dcu.ie/careers.