Faculty of Engineering and Computing
DCU Faculty of Engineering and Computing Virtual Final Year Expo 2020
The DCU Faculty of Engineering and Computing final year expo has been successfully running for over 30 years. This widely popular event provided 400 soon-to-be graduates from Computing, Electronic Engineering and Mechanical and Manufacturing Engineering the opportunity to showcase their final year project's to industry leading experts and over 150 employers.
This year, due to an unprecedented global pandemic, the class of 2020 showcased their projects in a virtual expo, challenging themselves on innovative topics and issues ranging from remote autonomous vehicles, user experience in virtual reality (VR) applications to smart city applications and deep learning assessment of natural disaster damage. The practical learning journey undertaken by our students has equipped them to be 'industry ready'. Prof Lisa Looney, former Associate Dean of the Faculty of Engineering and Computing at DCU, said:
"We are confident that the students you 'meet' here will go on to have a strong impact on the various industries and sectors that you represent. We look forward to marking the success of these students in the future."
The continued success of the event would not occur without the ongoing support from our sponsors, Fidelity Investments, IBM, Intel and Fineos - who offered a variety of prizes for the most outstanding project, the most innovative project, the best use of Open Source and the best Computer Applications project. Each sponsor commented on how the choice of projects and diversity of talent was quite apparent throughout, which made choosing winners very difficult.
To view video presentations from more than 400 student projects, each providing innovative solutions to transforming lives and society, please click here. Congratulations to the following winners who received sponsorship prizes and to all our final year students on their final year projects.

Fidelity Investments - Most Outstanding Project:
Winners: James McDermott and Martynas Urbanavicius CA4 Odin Job Scheduler
See Booklet page 43 here
Watch project video here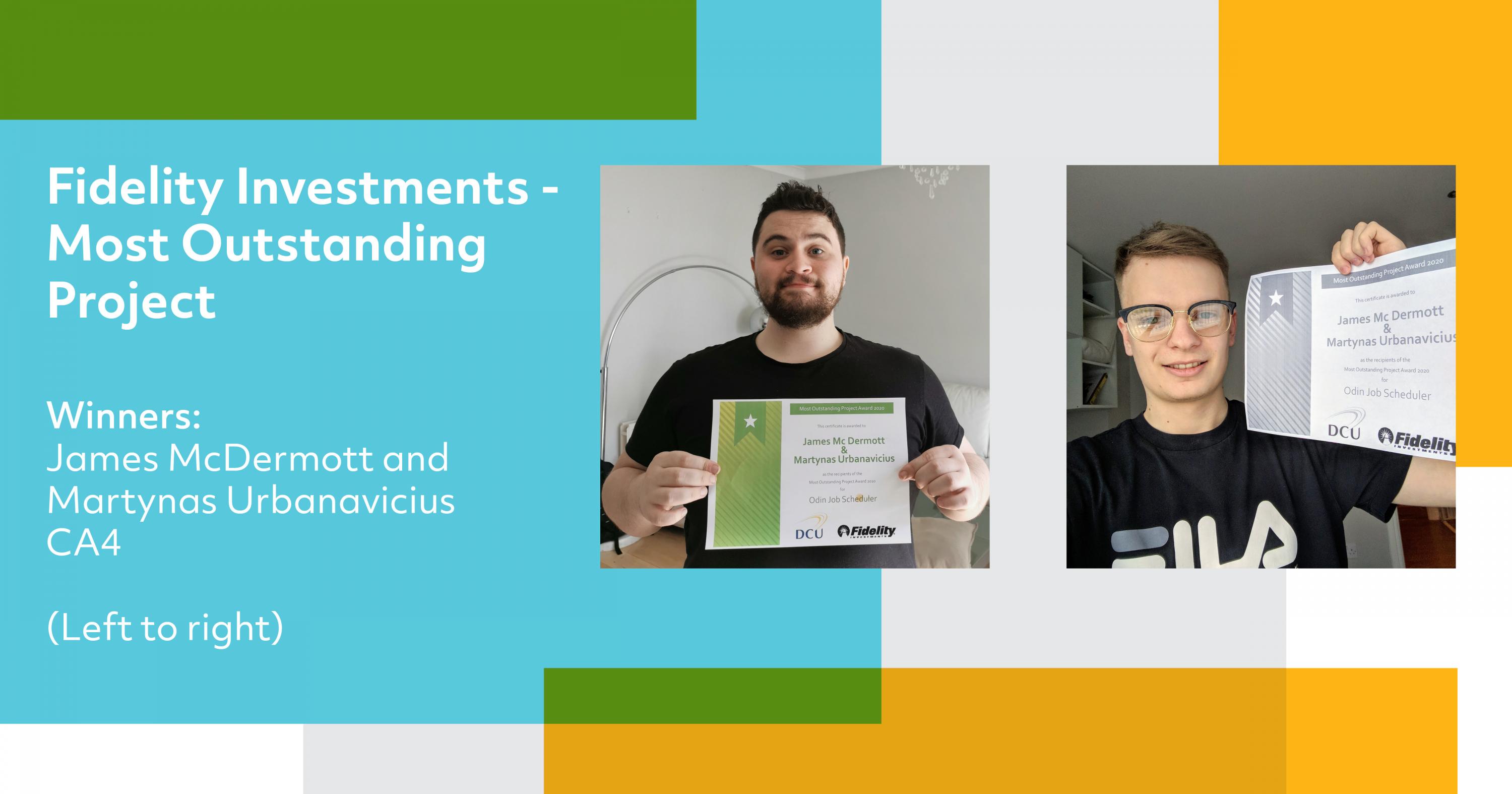 IBM - Best Use of Opensource Project:
Winner: Zenouska Murphy ECE4 Simulation and Performance Evaluation of Urban Traffic Systems using SUMO and NS 3
See Booklet page 100 here
Watch project video here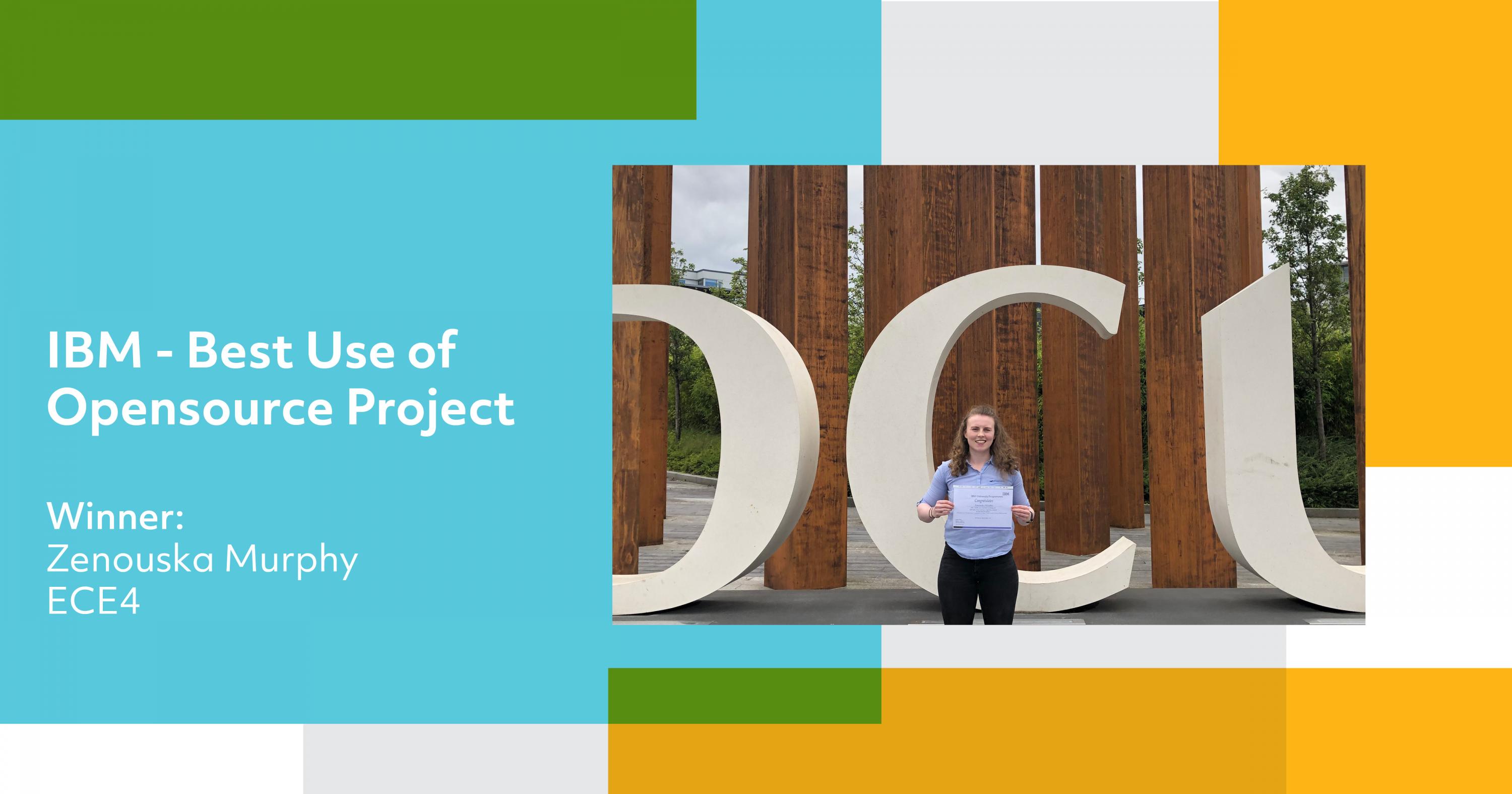 FINEOS - Best Computer Applications Project:
Winner: Daniel Pereira and Jacob Byrne CA4 - IOT Smart Garden - An IOT project to automate care for plants/gardens
See Booklet page 38 here
Watch project video here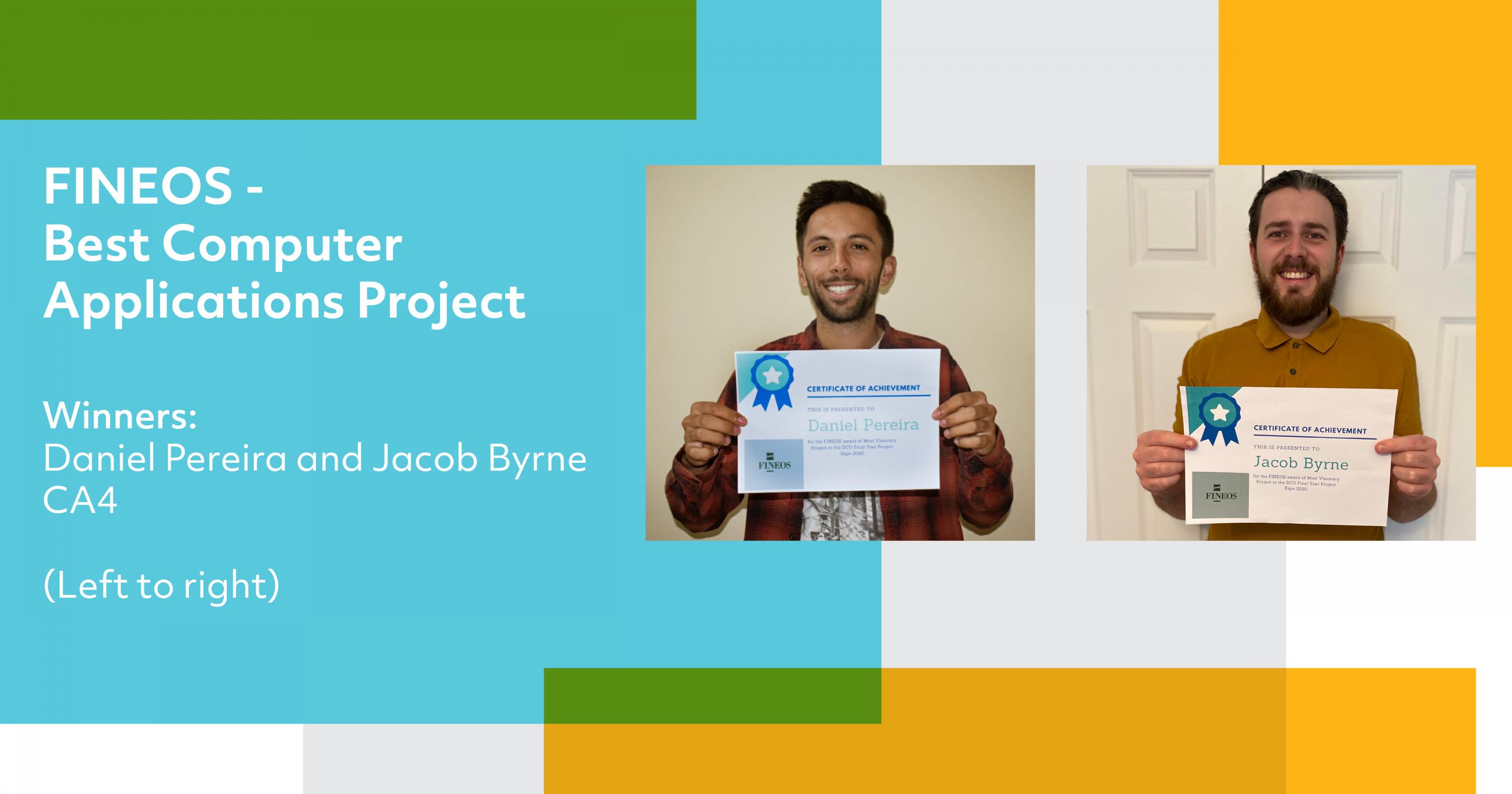 Intel - The Most Innovative Project:
First Prize: Jade O'Connor ME4 Smart Device for Neuromotor Clinical Assessment
See booklet page 111 here
Watch project video here
Second Prize: Aidan Fogarty/Michael Dowling CA4 Furnish Me
See booklet Page 35 here
Watch project video here
Third Prize: Shane Tuite ECE4 Using Deep Learning Based Computer Vision to Undertake Natural Disaster Damage Assessment from Satellite Images
See Booklet Page 102 here
Watch project video here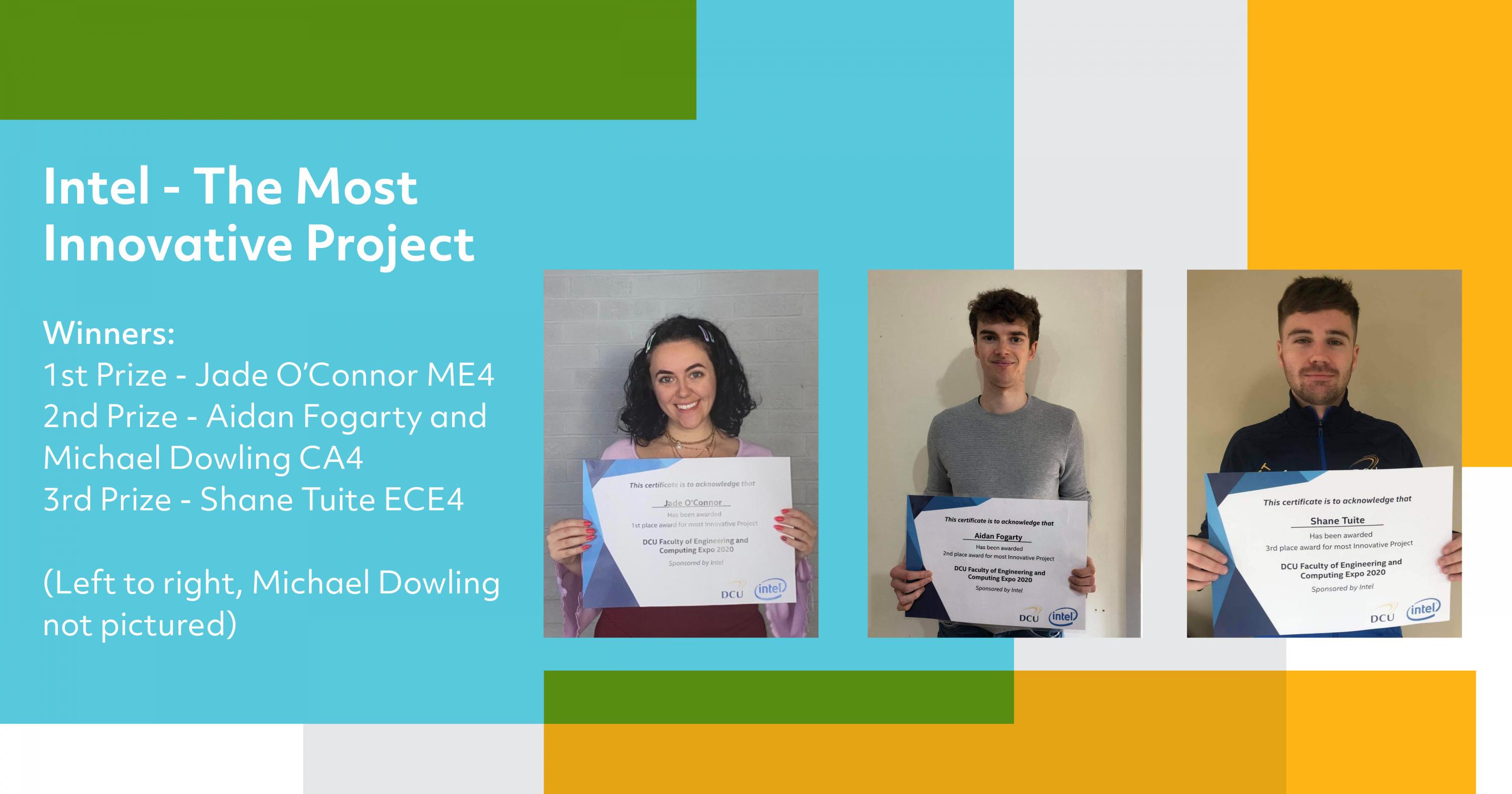 For more information on our Final Year Expo contact Christine.stears@dcu.ie