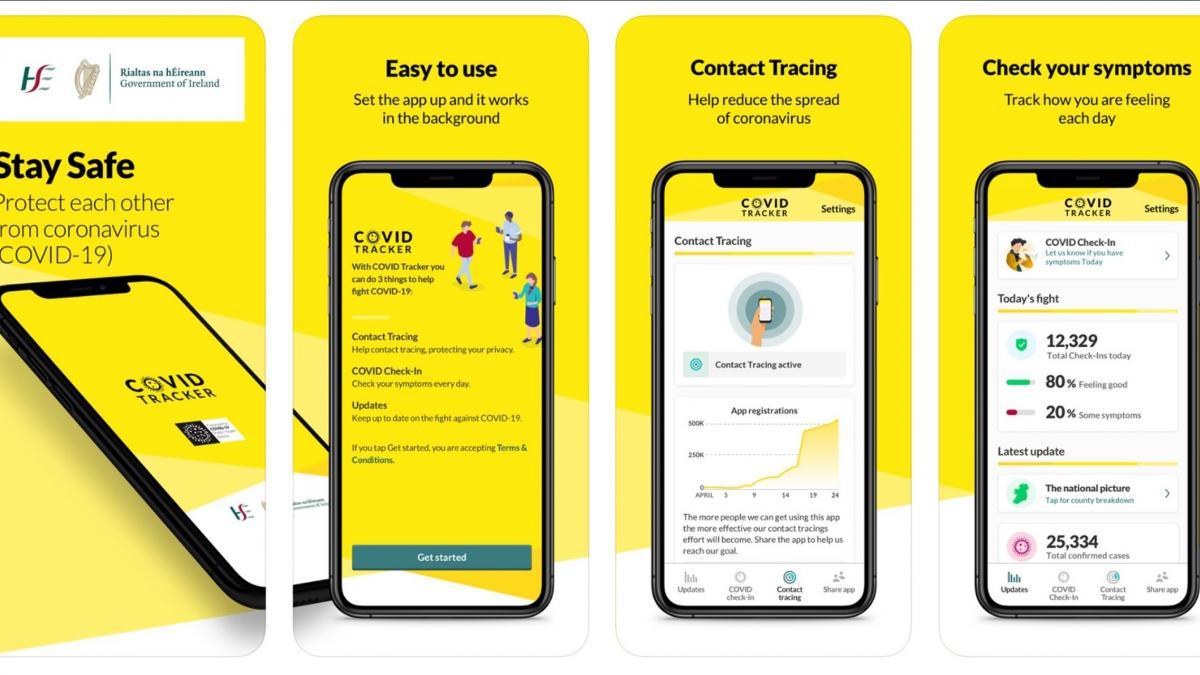 "I'm good, no symptoms" - Do Irish people trust the government with their data?
Researchers in Dublin City University, working with Trinity College Dublin, National College of Ireland and Middlesex University London, are asking the public about their attitudes to privacy, data sharing and the COVID-19 app during the pandemic.
The study, Irish attitudes to privacy in COVID-19 times is part of PRIVATT - Assessing Irish attitudes to privacy in times of COVID-19 project led by DCU and hosted by the ADAPT and LERO research centres and is being funded by Science Foundation Ireland (SFI).
An initial pilot study by the group found that almost 73% of the respondents were ambivalent or dismissive of privacy concerns when it came to the sharing of their private data, including location, contacts and medical data. It also showed a huge increase, from 12% pre-pandemic to 61% now, of people willing to share this information.
Dr. Irina Tal, lead researcher said
"The pilot study showed a change in people's attitude towards privacy during this pandemic, even in the case of the people quite concerned about privacy in general. People are willing to share their personal data in the interest of savings lives. An extended study at the national level aims to see if this attitude is representative for Irish public in general."
Full study
PRIVATT - Assessing Irish attitudes to privacy in times of COVID-19 aims to understand more about the attitudes of the Irish general public toward privacy during the pandemic. It aims to understand the influence of these attitudes on the usage of various technologies that may be employed in controlling the spread of the virus.
The ultimate goal is to provide specific recommendations to the government and other key public and private stakeholders on which technological solutions are best suited for the Irish population. Among these stakeholders are the HSE, the Future of Privacy Forum, Microsoft Ireland, Twitter, LinkedIn, Facebook and the Irish Council for Civil Liberties.
The survey is accessible here and will be live until 30th of November. The team aims to have initial results available in mid-December with a full report in January 2021.
Researchers
Dr. Malika Bendechache, ADAPT, School of Computing, DCU
Dr. Kristina Kapanova, ADAPT, TCD
Dr. Pintu Lohar, School of Computing, DCU
Dr. Evgeniia Jayasekera, School of Computing, NCI
Dr. Guodong Xie, ADAPT, DCU
Dr. Ramona Trestian, Middlesex University London
Dr. Rob Brennan, ADAPT, School of Computing, DCU
Dr. Irina Tal, LERO, School of Computing, DCU
Dr. Edoardo Celeste, ADAPT, School of Law & Government, DCU
Privacy
All answers to the survey are completely anonymous. The answers will be stored securely using Dublin City University cloud storage. The analysis of the answers will be disseminated in publications, webinars and some of the data may be shared with relevant stakeholders (both public or private institutions/companies).