Faculty of Engineering and Computing
Impressive Show of Projects at DCU's Engineering and Computing Expo 2019 "Where the student experience is showcased to Industry"
After more than three decades, the Faculty of Engineering and Computing's annual Final Year Project Expo has showcased the learning and talents of soon-to-be graduates from the triumvirate of Schools of Computing, Electronic Engineering and Mechanical and Manufacturing Engineering. Drawing upon the theory and technical expertise imbued by their undergraduate studies, students presented an impressive array of demonstrations to industry figures from companies which included our sponsors Combilift, IBM, Davy, Openet, Fineos and Fidelity. Projects ranging from software engineering, image processing and mechatronics underlined the Faculty's commitment to producing graduates capable of delivering a positive impact on wider society.
While the levels of talent, innovation and industry engagement remained consistently high, this year's Expo did see one significant break with tradition; it's location. Having opened in early 2019, the U Building, a recreational space for the student body and home to DCU's Student Union , provided a fitting backdrop against which to launch the event. Speaking at the opening of the Expo in the U, President Brian MacCraith noted
"These projects showcase not just our students' technical ability and knowledge, but also other vital skills such as communication and creativity. The expo allows representatives of key industries to assess the breadth and depth of talent being developed here at DCU. The expertise on display also signals this university's strong commitment to developing the skills and knowledge required by our rapidly evolving economy." .
A second strand of these values was picked up by Professor Lisa Looney, Executive Dean of the Faculty of Engineering & Computing, who emphasised the university's commitment to providing industry-relevant education through partnerships with companies collaborating in DCU's INTRA programme, scholarships and on-going curriculum development strategies. Professor Looney stated that
"We can definitely say that Enterprise engagement is in the dna of DCU, and integral to the degree programmes of this Faculty. We have many companies here today who are part of our internship programme (INTRA), and to you all a very special welcome. INTRA is a true partnership, with learning happening on all sides; not at all limited to the students, and we value your engagement with it very highly. We pride ourselves on developing graduates with relevant knowledge but also attributes which will stand to them throughout their careers." and to the students "We often talk about the employability of DCU graduates. Do not limit your ambition by that term. You are not just employable, you are, each of you 'high potential', and I say that irrespective of what your parchment says there are technologies, systems, products, processes, enterprises, economics, values, priorities and lives on which you can have an impact."
Finally, Mr Martin McVicar, Managing Director of Combilift and just one of many representatives of industry and entrepreneurship present at the event, spoke enthusiastically about the quality of projects demonstrated year-on-year at the Expo and elaborated upon the breadth of opportunity now open to the Faculty's employment-ready, final year students.
The 2019 Expo saw 230 projects displayed by over 280 students, demonstrating not just the skills acquired over the course of their undergraduate degrees but also their capacity for innovation. Projects concerned with, amongst other things, game development and the creation of prosthetic limbs and 3D printers, garnered great enthusiasm from employers, with some students receiving offers of job interviews and employment on the day itself! Furthermore, additional prizes were provided by sponsor companies, over and above the initial commitment , such was the exceptional level of quality and innovation on display at the 2019 event.
The 2019 Expo displayed the innovation and talent of the Faculty of Engineering and Computing's final year students and the world of opportunity open to both graduate and employer. Here's to the Class of 2019!
Sponsors of prizes at DCU's Engineering & Computing Expo 2019 included Openet, Fidelity Investments, FINEOS, Davy, and IBM. The winners on the day received a mix of i-pads, vouchers and laptops. The overall winners were;
Edward Maguire - 'Safe driving' - project no.34
Dillin Corbett - 'VoIP Test Suite Tools for Troubleshooting ' - project no.32
Cathal Hughes - 'EyeLearn - kids learning through visual ques' - project no. 23
Niall Lyons - 'MDsmart' - project no.44
Shane Daly - 'Smart Cabinet' - project no. 60
Maimuna Ahmet - 'CoderDojo Leads' - project no.171
All projects can be viewed here: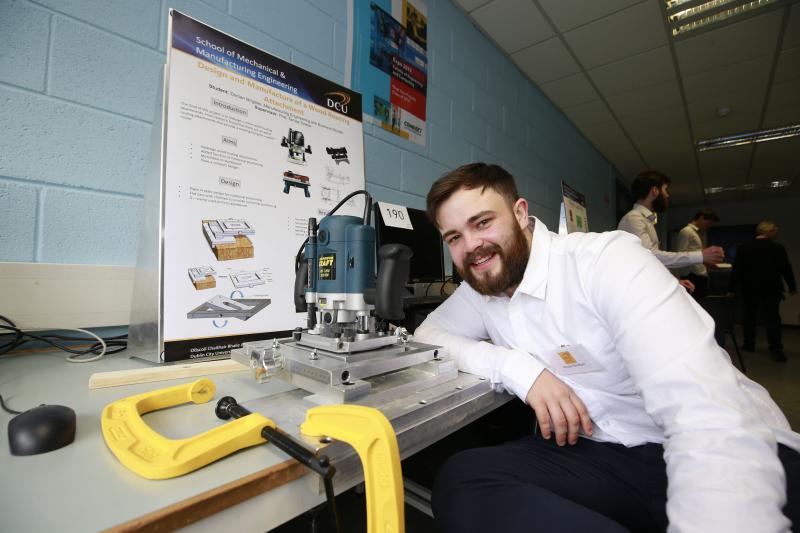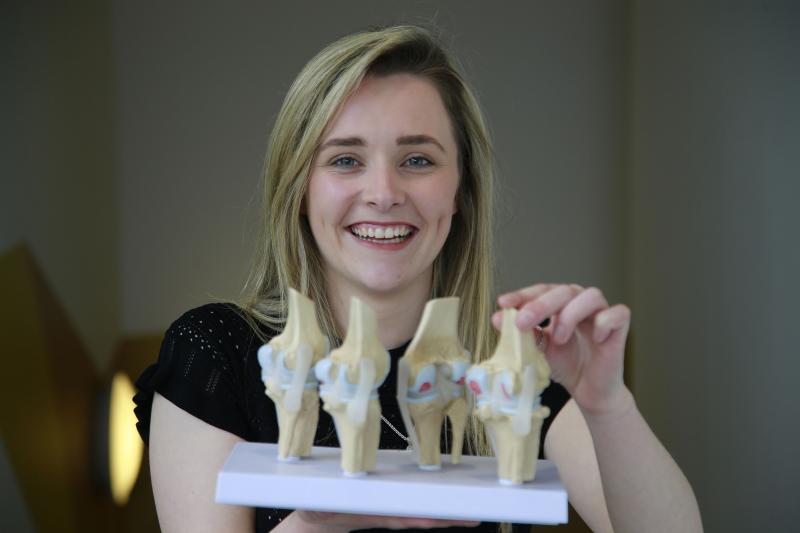 To view our photos from our 2019 Expo click here
For more information on DCU's Faculty of Engineering and Computing Expo contact: christine.stears@dcu.ie