Faculty of Engineering and Computing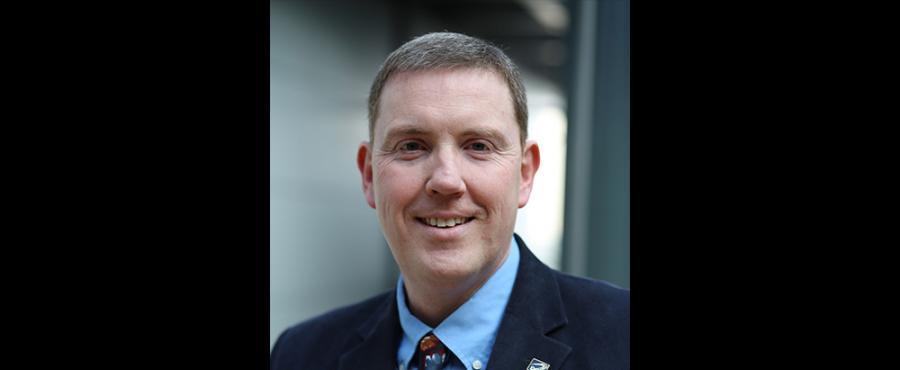 Late DCU Computing Professor Rory O'Connor remembered in LERO prize
Lero, the Science Foundation Ireland Research Centre for Software, is inaugurating a special award in memory of the late Professor Rory O'Connor of Dublin City University.
The Professor Rory O'Connor Prize for Outstanding Service to Lero will be a highlight of the annual Lero Director's Prize programme to recognise the enormous commitment and contribution of Lero members to the research centre's success.
Lero Director Professor Brian Fitzgerald said the centre is very pleased that Professor O'Connor's family have given their kind permission to establish the award. It is open to all Lero team members in the centre's 11 Irish higher-education institutes across Ireland.
"Professor Rory O'Connor was a valued member of Lero from its foundation in 2005 until his death in 2019. He contributed so much to Lero in those 15 years. This award seeks to recognise an individual with an outstanding record of support for, and commitment to, Lero.

Rory was a renowned world-class researcher whose enthusiasm and sense of fun was infectious. At DCU he led the School of Computing for almost six years overseeing and driving very significant expansion in research, programme innovations, growth in academic and research staff, and major facilities upgrades. Naming this award in his honour is a fitting tribute."
Margaret O'Connor, wife of the late Professor O'Connor, said the award was a fitting tribute to his memory.
"Rory committed his time and energy to help make everything and everyone in his professional sphere live up to their potential but more importantly he made us all better people for knowing him."
The annual awards programme was founded in 2019 by Lero Director, Professor Brian Fitzgerald to recognise the enormous commitment and contribution of Lero members to the research centre's success.
Entries are now open for the 2020 Lero Director's Prize in five award categories: Research Excellence; Entrepreneurship; Education and Public Engagement; Diversity and Inclusion; and Outstanding Service to Lero.
About Professor Rory O'Connor
Professor Rory O'Connor, who died on 17th July 2019, was head of the Dublin City University School of Computing and a member of Lero since its foundation in 2005.
Professor O'Connor received a PhD. in Computer Science from City University, London (2000), an M.Sc. in Computer Applications from Dublin City University (1995), a B.Sc. in Computer Applications from Dublin City University (1993) and a National Certificate in Computing, Waterford Regional Technical College (1990). He was also a member of both the Irish Computer Society and British Computer Society.
Professor O'Connor worked with a variety of organisations, undertaking software development projects, conducting software quality reviews and inspections. He was a visiting lecturer to the University of Iceland in the 2007/8 academic year.
Professor O'Connor's research interests centred on the processes whereby software-intensive systems are designed, implemented and managed — in particular, research methods, techniques and tools for supporting the work of software project managers and software developers concerning software process improvement, software project planning and management of software development projects.
About Lero
Lero, the Science Foundation Ireland Research Centre for Software, brings together expert software teams from universities and institutes of technology across Ireland in a co-ordinated centre of research excellence with a strong industry focus. Lero's research spans a wide range of application domains from driverless cars to artificial intelligence, cybersecurity, esports, fintech, govtech, smart communities, agtech and healthtech.
Hosted by the University of Limerick, Lero's academic partners include Dublin City University, Trinity College Dublin, University College Dublin, Maynooth University, National University of Ireland Galway, University College Cork, Institute of Technology Tralee, Dundalk Institute of Technology, Cork Institute of Technology and Waterford Institute of Technology.
Lero's overall vision is to establish Ireland as a location synonymous with high-quality software research and development, to the extent that 'Irish software' can enter the lexicon in the same way as 'German automotive' or 'Scandinavian design'.
As the world's second-largest software exporter, Ireland is recognised internationally as a leading location for companies in the software sector and Lero is a key pillar in the sector. Fifteen out of the top 20 global technology firms have strategic operations in Ireland. Since its foundation in 2005, Lero has become one of the best-known, and most highly regarded, software research centres in the world.