Faculty of Engineering and Computing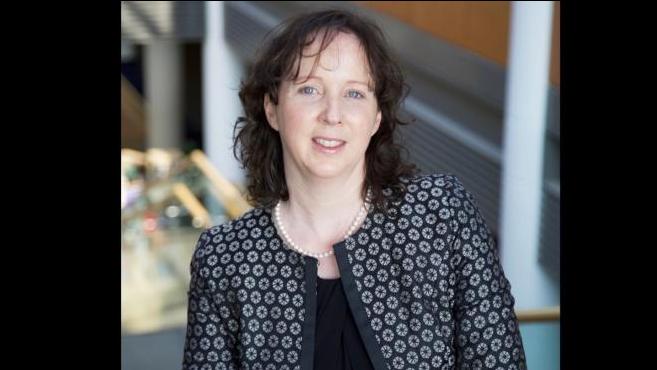 Professor Lisa Looney apoointed the new Vice President for Academic Affairs (Registrar) at DCU
The Governing Authority of Dublin City University has approved the appointment of Professor Lisa Looney as the new Vice President for Academic Affairs (Registrar).
Professor Looney succeeds Professor Eithne Guilfoyle who will be stepping down from the position in September.
Prof. Looney is Executive Dean of the Faculty of Engineering and Computing in Dublin City University, where she has led innovation at master's level (including transnational and online delivery), and championed initiatives on student engagement and in challenge based learning.
She is a member of the senior management group of the university. Lisa was Dean of Graduate Studies in DCU from 2011-2016, during which time she was active in the European Universities Association Council for Doctoral Education, and took a leadership role in drafting Ireland's Framework of Good Practice for Research Degree Programmes.
Professor Looney's disciplinary background is mechanical engineering, and her considerable research expertise includes areas of materials processing, particularly biomaterials.
She undertook her PhD in the Netherlands and has also worked in New Zealand as a researcher.
She has a strong publication record and is a very experienced doctoral supervisor and research examiner.
She has specific expertise in the collaborative provision of academic programmes, the internationalisation of programmes, and has a long track record of activity relating to attracting, retaining, and examining the career experience of women in technology based professions.
The Chancellor of Dublin City University, Dr Martin McAleese has welcomed the appointment saying,
"Professor Looney has led and championed many initiatives that have established best practice in research and curriculum innovation and she is very highly regarded among the academic community both nationally and internationally.

On behalf of the Governing Authority I congratulate Lisa and wish her success in her new role."
Commenting on the appointment, the new President of DCU Professor Daire Keogh said,
"Professor Looney brings a wealth of experience and ability to the position of Vice- President for Academic Affairs and holds an impressive record in the areas of curriculum innovation and the internationalisation of programmes.

Her research expertise and excellent leadership skills, both within the university and in other fora, particularly at European level, are noteworthy.

Professor Looney takes up this new role at a very exciting and challenging time for DCU, as we navigate the Covid-19 fog. At DCU, we aim to transform the lives of our students by providing an excellent learning experience.

I know that under Professor Looney's guidance, DCU will continue to deliver the highest standard and exceptional learning opportunities, enabling all students to realise their personal potential."
Professor Lisa Looney said,
"I am delighted to be appointed as Vice President for Academic Affairs and I am looking forward to taking up the role.

It is a challenging time as we navigate issues brought about by Covid-19, but I am excited by our agenda for curricular innovation, transforming academic systems and the ambition for student learning across the university.