Faculty of Engineering and Computing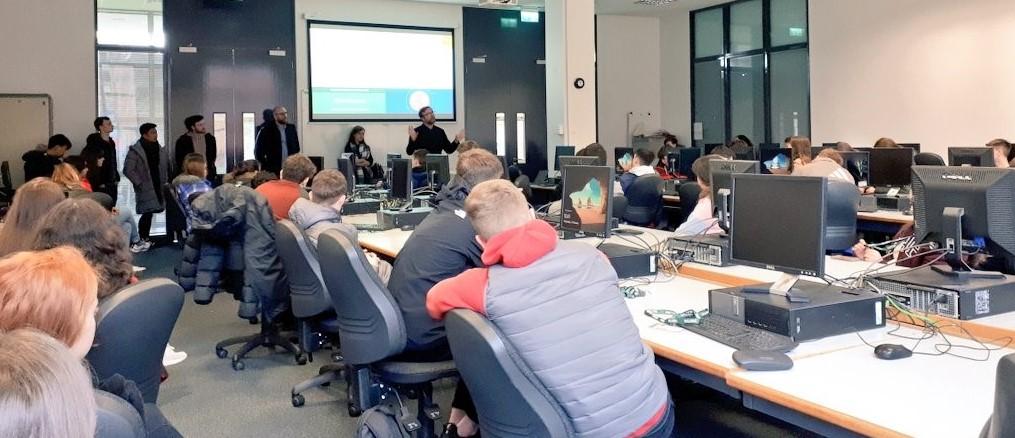 Secondary School Students Hack for the day!
DCU and the School of Computing recently welcomed more than 50 students from schools around the country for an introduction into the world of data hacking. All the students were there as part of AIB´s Transition Year Programme. Under the supervision of Professor Tomas Ward, AIB Chair of Data Analytics at the School of Computing and four AIB staff, the transition year students learned about data science, computing and problem solving. All activities were facilitated by staff and undergraduate students of the School of Computing at DCU.
"The day was a huge success, said Tomas Ward after the event. Our second year and third year students Dale, Jake, Conor, Tomas (different to me! ) and Kyle did a wonderful job demonstrating problem solving, analytics skills and physical computing to the AIB transition year students. Events such as this one allow students to learn more about technology in a fun environment. There are huge career prospects in the world of ICT and we need to keep our younger generation interested."
For more information on this day contact: tomas.ward@dcu.ie