Faculty of Engineering and Computing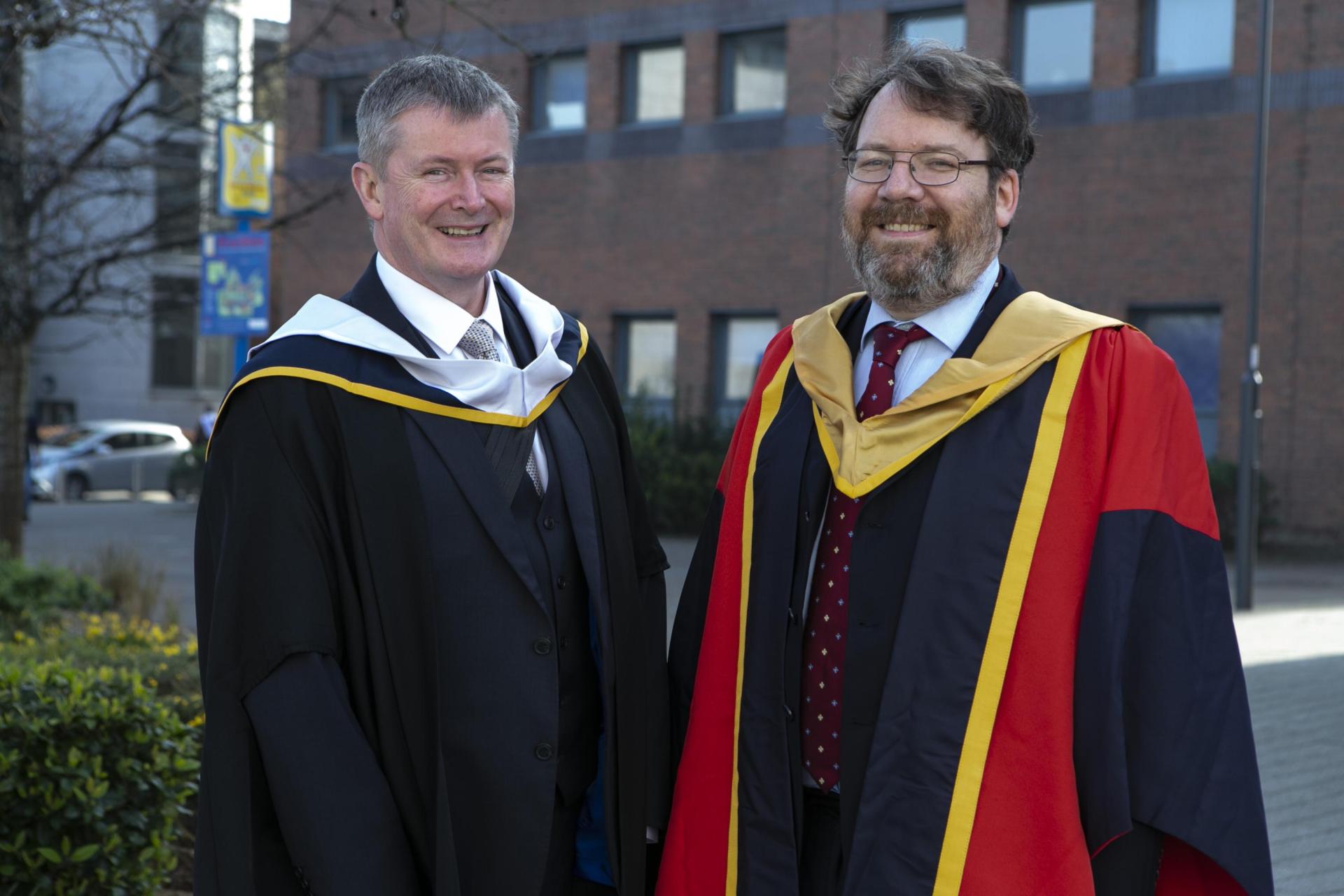 DCU Graduate David Hickey honored with IAPP Westin Scholar Award
DCU is delighted to announce the 2022 IAPP Westin Scholar Award honoree as MA in Data Protection and Privacy Law graduate David Hickey. With the growing need for well-qualified privacy and data protection professionals, the annual Westin Scholar Awards were created by the International Association of Privacy Professionals to support students who are identified as future leaders in the field of privacy and data protection.
During his time in DCU David acted as a leader and mentor in the first year's intake of the programme, published two research papers on healthcare data quality controls and a decision support system for assessing international data transfers under GDPR and had the highest overall academic results in the 2020/21 programme.
"The industry of privacy is fast growing and constantly evolving. We've created this award as a way to put the privacy profession at the forefront of students' minds as they explore potential career opportunities," said J. Trevor Hughes, IAPP President and CEO. "Congratulations David Hickey. We look forward to seeing the good work you will bring to the field of privacy".
"One of the great pleasures of the programme has been working with candidates from many backgrounds, including part-time students like David who combine their studies with demanding careers. David's recognition in this award shows that part-time students can excel academically by bringing their real-world expertise into the classroom, for the benefit of all students" - Dr Rob Brennan, MA in Data Protection and Privacy Law Computing Stream Lead, Asst Prof, School of Computing, DCU.
About the Westin Scholar Award
The Westin Scholar Awards pay homage to the late Dr. Alan Westin, a foundational voice in the field of privacy and data protection. Throughout his life, Dr. Westin researched and wrote about privacy, data protection, digital identity and the future of how societies will deal with issues at the intersection of law and technology. He is the namesake for the IAPP Westin Research Center and Fellowship Program, which was founded in 2013 and serves as a pathway for future leaders in the community. For more information on the Westin Scholar Award, please visit: https://iapp.org/westin-research-center/higher-education/.