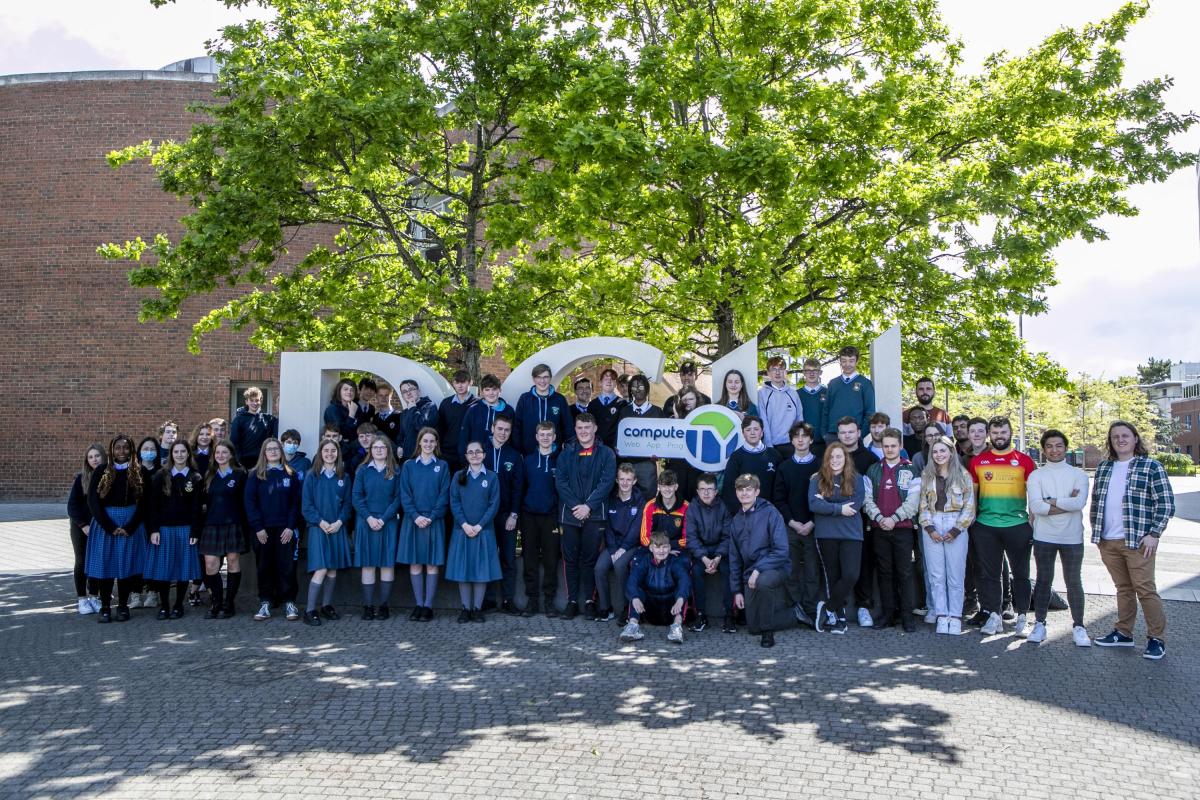 Transition Year Coding Camp at DCU
The DCU School of Computing have been running a coding camp for transition year students from all over Ireland for the past 17 years. This year, we were able to successfully run two python programming camps on our Glasnevin campus with the support of our incredible sponsors, Fidelity Investments Ireland and J.P. Morgan, through its 'STEP Up in STEM' initiative.
Our Transition Year programme has enabled the School of Computing to educate secondary school students, who may not have previously been exposed to the world of computing, and encourage them to pursue a career or further study in STEM. To date, over 5,000 secondary school students have completed the ComputeTY programme from counties including Cork, Meath, Louth, Kildare and Dublin.
"Ensuring that young people, regardless of background, have access to the skills, experiences and resources they need for meaningful employment opportunities in the future is critical," said Marc Hussey, Senior Country Officer, Ireland,  J.P. Morgan. "Programs like DCUET's Step Up in STEM are a valuable differentiator in social mobility and provide necessary career pathways to STEM-related in-demand roles in the future."
Lorna Martyn, SVP & Fidelity Ireland Regional Chair commented,
"As part of Fidelity Ireland's commitment to STEM education, we were delighted to renew our sponsorship of the Compute TY program in 2022. This year, as with all previous years, we were impressed by the enthusiasm and engagement shown by the students who took part in program and we hope they were inspired to look at STEM subjects in their future studies. Compute TY offers transition year students the opportunity to gain insight into the world of STEM and we are thrilled to continue to support this effort and Pay IT Forward."