Faculty of Engineering and Computing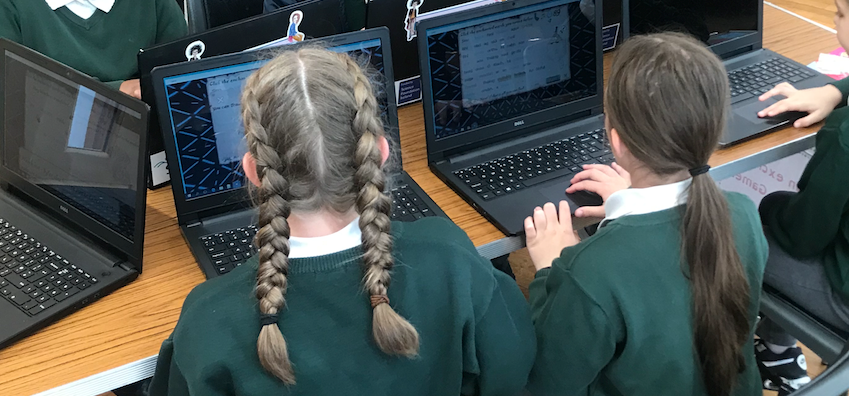 Weave Project 2022
The SFI-funded WEAVE Project is an exciting collaboration between Dublin City University (DCU), IT Carlow, the Professional Development Services for Teachers in Ireland (PDST), and Arizona State University (ASU). The project aims to increase student awareness of the different ways that coding, computational thinking, and computer science can be used in our society today. It also encourages the students to develop a critical eye and to question the application of new technologies in our world.
Raising awareness of coding/computational thinking/computer science at a young age is important to help the students develop the type of skills that will be required of them in the 21st century. Throughout the Weave Project, teachers and students worked together to develop resources and activities that lead to the development of a computational thinking framework for Irish primary schools. The Weave Project is a great opportunity to develop coding and computational thinking activities in the context of the school community.
DCU were delighted to welcome participating classes, from two primary schools in Dublin and two primary schools in Carlow, came to our St. Patrick's Campus recently to present and celebrate their work done to date.  It was a huge success and great fun throughout the day.
Well done to Jennifer McGarry, Prof Deirdre Butler, Dr Monica Ward, Dr Yvonne Kavanagh (SETU, Carlow), and ASU collaborator Prof. Kimberly Scott on organising such a wonderful event. 
For further information contact: jennifer.mcgarry@dcu.ie
Twitter @weaveproject