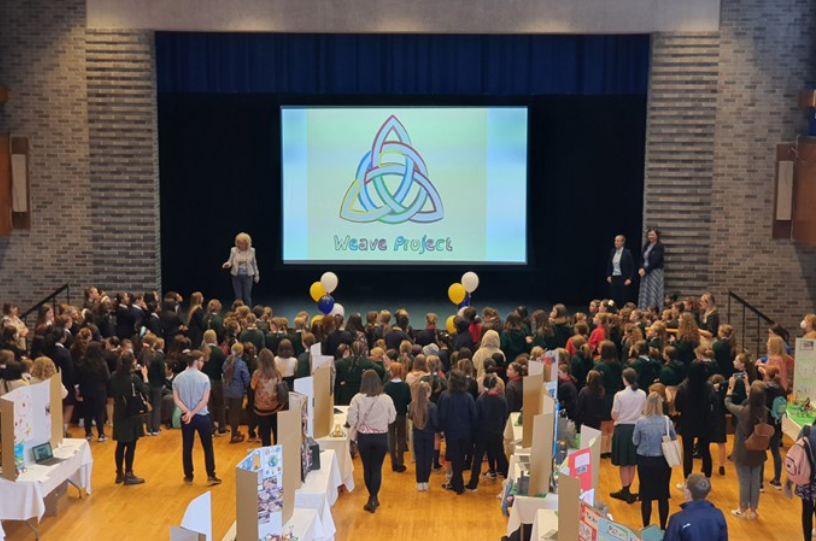 SFI DISCOVER WEAVE PROJECT
In September, as a new school year begins, there will be enthusiasm for fresh beginnings as well as the return of old familiarities.
This mounting excitement extends to the members of the Science Foundation Ireland (SFI) Discover Weave Project team as well! The SFI Discover Weave Project is a two-year cooperative computational thinking initiative that involves a wide range of partners, including DCU, IT Carlow, Arizona State University, the PDST (Professional Development Services for Teachers), and several primary schools in the Dublin and Carlow regions.
The teachers and students working on the SFI Discover Weave Project have been honing their computational thinking abilities over the past year as they have identified local challenges and then developed practical, computational solutions to address these concerns. The students conducted extensive research on these issues over a period of weeks to develop a deeper grasp of the topic.
The kids' Scratch animations were then used to depict solutions to the numerous issues, allowing them to share their ideas and inform viewers about the local issue under examination. With the help of the block-based programming language Scratch, children produced stunning graphics and engaging animations.
Students additionally displayed their engineering and design abilities by constructing a functional Lego robotic model to illustrate an alternative response to their identified problems.
Numerous areas of interest were discovered, and numerous local issues were developed. One Dublin group made the decision to act as miniature engineers and give a different solution to the issue that the old Phoenix Park entrance gates are too narrow for Dublin buses to pass through.
After reading about the St. Brigidine Sisters' connection to nature and their history, other student groups in Carlow were motivated to investigate nearby natural resources to learn more about them and determine whether they could contribute to their improvement.
At a showcase event held at DCU's St. Patrick's Campus in Dublin at the conclusion of Year One, students showcased their fantastic ideas and robotics.
The SFI Discover Weave team would like to extend a sincere appreciation to all the students and teachers for their commitment and hard work in making Year One a success as Year Two gets underway.
They have created solid foundations for Year Two by imparting their knowledge and feedback during Year One.