DCU CREDNE - Forging Creativity
The Credne Project
About the Credne Project
"What has creativity got to do with me?"
Credne aims to foster staff and student creativity across DCU and beyond.
There is a vast scholarly literature on creativity, but from the outside, all this discussion can appear decidedly arcane. And despite the fact that creativity is frequently cited as an essential skill for the 21st-century workplace, the concept itself can often seem nebulous.
Credne is designed as an accessible entry point. Our intention is to demystify creativity, with engaging discussions, practical resources and training; and to encourage creativity in teaching and research in all disciplines.
Credne is an initiative developed through the National Forum for the Enhancement of Teaching and Learning in Higher Education's SATLE 2020 fund. It aligns closely with DCU's current Strategic Plan, and the seventh of its nine goals: to "Nurture creativity and culture across the university". We expect Credne to be the first step towards establishing an Institute of Creativity at DCU.
Credna resources include:
An online

Library of Creativity

with a selection of readings on creativity – covering what it is, how it works and how to foster it.

Speedy Techniques

– practical, creativity-fostering strategies and activities that you can easily deploy in lectures.

A series of

workshops

and seminars

and a wide-ranging

podcast series

.

Creativity curriculum

(coming soon) for staff and students.
"Credne": What's in a Name?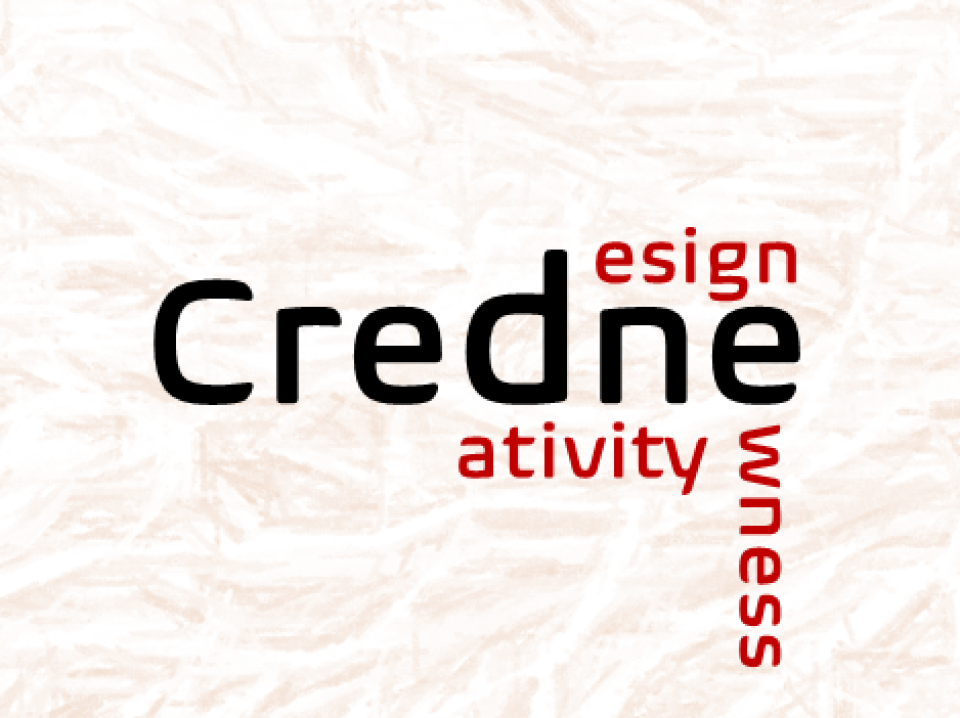 Credne isn't an acronym or an abbreviation, but you can use it to make your own one if you want.
Here are a few possible components to start with: creativity, design, newness. You can do the rest yourself – be creative!
Credne actually takes its name from Irish mythology. The original Credne was one of the three artisans of the Tuatha Dé Danann, and, by some reckonings, a god of creativity and the arts. He teamed up with the physician (or god of healing) Dian Cécht to make a prosthetic silver arm for the wounded King Nuada – a nice early example of creative interdisciplinary collaboration with a novel and valuable outcome!
Credne is pronounced "CRANE-ya" (the modern spelling would be "Creidhne"), but you can say it any way you want.