School of History and Geography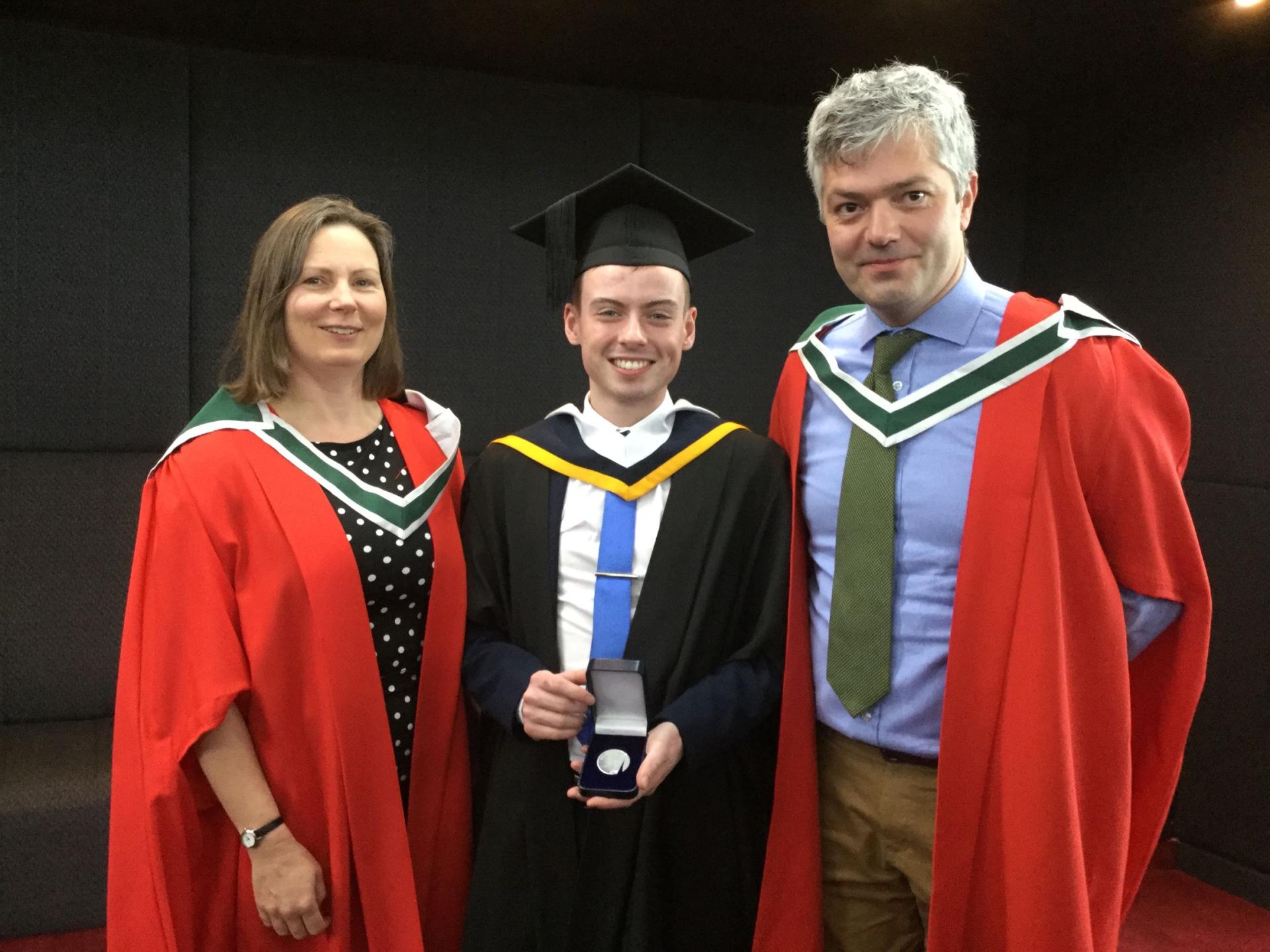 Below Image
DCU Graduation 2019




On Wednesday, 6 November, Friday, 8 November, and Saturday, 9 November, the School of History and Geography acknowledged the success of our graduating students for 2018/2019. DCU's autumn graduation ceremonies are always special for the students, and their families, and on this occasion we had four cohorts who received the university's recognition of their academic achievements.
On Saturday, 62 history and 115 geography students graduated, having completed a Bachelor of Arts in the Faculty of Humanities and Social Sciences. Professor James Kelly, head of school, presented medals to Meghann Gaffney and Rachel Walsh, who shared the accolade of achieving the highest marks in history, while John Treanor received the Dillon medal for obtaining the highest marks in geography. Meghann continues to study with us on our MA in History.
On Wednesday, the 2018/2019 graduating class of the Bachelor of Religious Education and History received their degrees. Twenty-eight celebrated with their colleagues graduating from the Institute of Education.
In between, on Friday, the first cohort to graduate from our MA in History received their degrees, while at the same ceremony three of our students received research degrees. Emma Barry graduated with an MPhil in geography, while Seamus Cullen and Pat McGarty received PhDs in history, both for work on aspects of the Irish revolution.