School of History and Geography
PhD Students
Research Students Co-Supervised by Other Schools: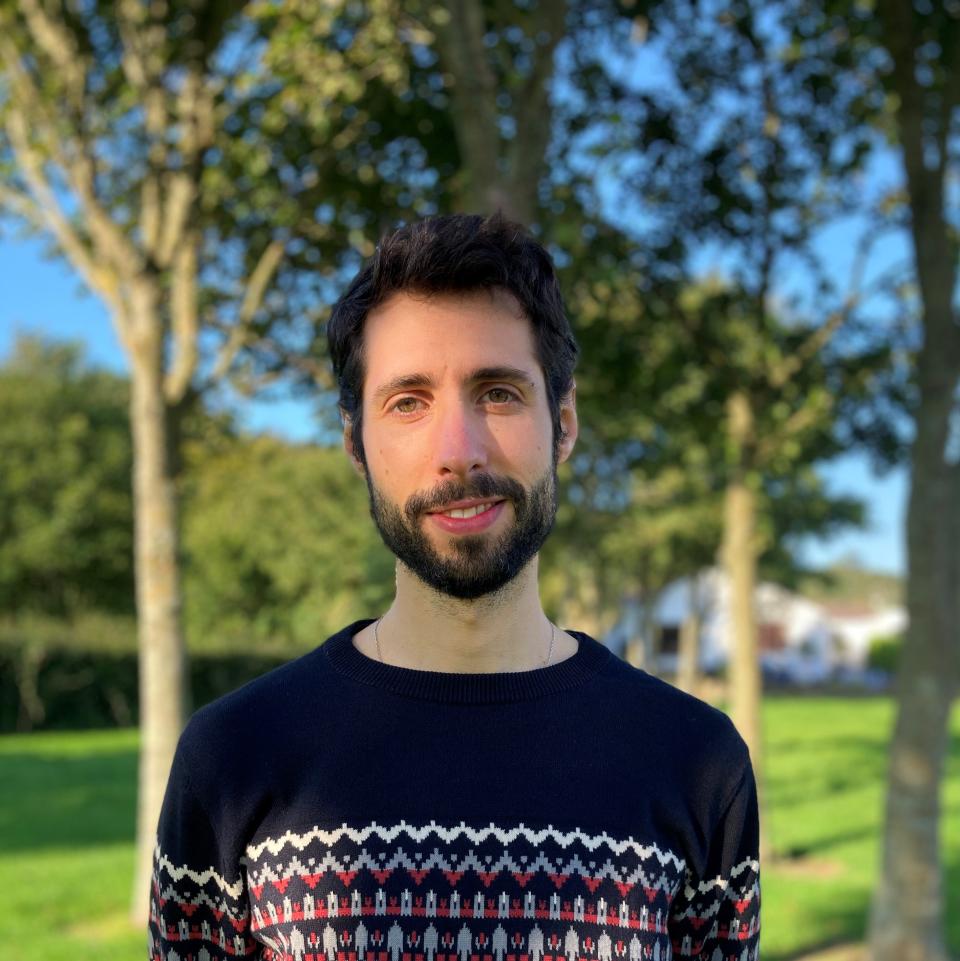 Name: Héctor Muiños Olivas
Area of Research: Creative Writing, Historical Fiction, Characterisation
Thesis Title: My Name Is John Tyndall – a novel. And: 'So now get up.' The construction of fictional characters from historical evidence in Hilary Mantel's Cromwell trilogy.
Supervisors: Dr Darran McCann (School of English, principal supervisor) and Dr Juliana Adelman (secondary supervisor)
Email: hector.muinosolivas2@mail.dcu.ie
Héctor Muiños is a PhD Candidate in Creative Writing at DCU working under the supervision of Dr Darran McCann. His research explores how characters are created in historical fiction from both a creative and a theoretical perspective.
The creative component is a historical novel, My Name is John Tyndall, which, though based on the life of the eponymous Irish scientist, incorporates significant fictional innovations – the story follows an unnamed protagonist, a gifted, impoverished young autodidact with scientific aspirations who assumes Tyndall's identity and goes on to become the pioneer physicist the public knows today.
The critical component is a dissertation analysing the relationship between historical figures and their fictional representations. It focuses on the Cromwell trilogy (Wolf Hall, Bring Up the Bodies and The Mirror & the Light) by Hilary Mantel, and on her depiction of Henry VIII's minister.
Héctor holds an MA in Creative Writing from DCU. His research is supported by DCU's School of English.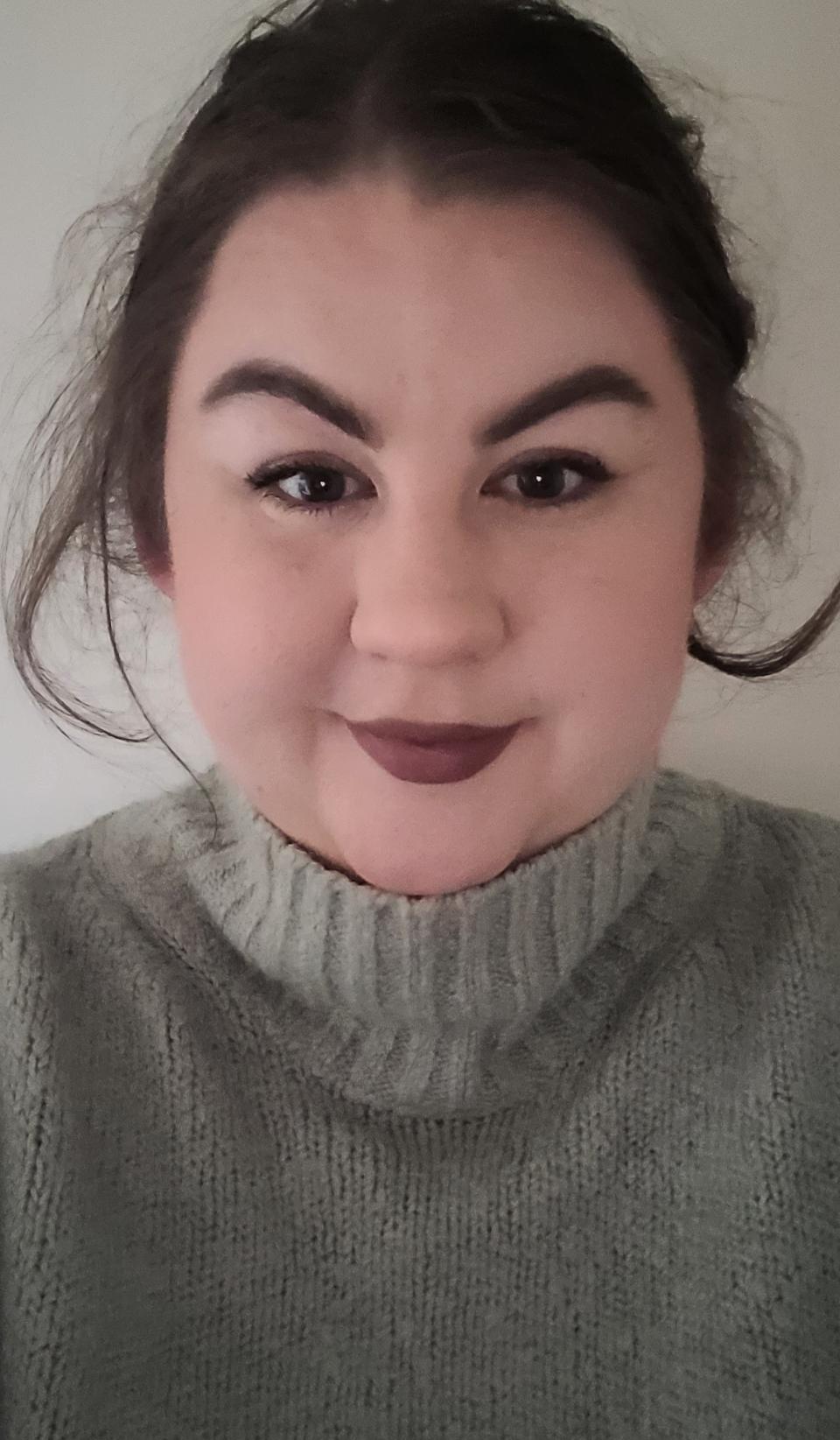 Name: Meghann Gaffney 
Area of Research: Gender, history, literature, Irish, digital, singleness, society, culture
Thesis Title: TBC 
Supervisors:  Professor Gerardine Meaney (UCD) and Dr Leeann Lane (DCU)
Email: meghann.gaffney26@mail.dcu.ie
Meghann is a first-year PhD student with DCU School of History and Geography, and with UCD School of English, Drama, and Film. She holds a BA in English and History from DCU, and an MA in History from DCU. Her PhD research is funded by SFI and involves working with UCD Centre for Cultural Analytics to employ innovative methods from the digital humanities, and apply them to archival and literary material. An integral part of her work with the Centre, is analysing the diaries of Rosamond Jacob. Meghann's research is centred on the experiences and cultural representations of unmarried women's social lives in post-independence Ireland. She is particularly interested in the lived experiences of these women, and how they negotiated gendered social and cultural expectations. Her research aims to examine these experiences alongside the representations of singleness in fictional work, whilst also using new digital methods like social network analysis. Asma Slaimi is a PhD student in the School of Electronic Engineering at Dublin City University (DCU). Her work is interdisciplinary and looks at the application of artificial intelligence and machine learning to the water domain, with a title: Data Analytics for Catchment Scale Water Management. The project is a targeted collaborative research project between DCU and Arup through the Insight Centre for Data Analytics, in conjunction with the DCU Water Institute.
Read more about the project here.
Name: Sharon McArdle 
Supervisors: Professor Eugene McNulty (School of English) & Dr Leanne Lane 
Name: James Akpu 
Thesis Title: Irish Missionary Enterprise in Nigeria
Supervisor: Dr Daithí Ó Corráin
Name: Conor Murray 
Thesis Title: Sport in post-partition Ireland
Supervisor: Dr William Murphy 
Name: Andrew Dorman 
Thesis title: The Experience of Soldiering in Eighteenth-Century Ireland
Supervisor: Professor James Kelly 
Name: Michael Duggan 
Thesis Title: The State and the National School system 1898-1920
Supervisor: Professor James Kelly 
Name: Una Palcic
Thesis Title: Landholding, Society and Settlement in the barony of Demifore, Co Meath c.1750-c.1950
Supervisor: Dr Jonathan Cherry 
Name: Iemima Ploscariu
Thesis Title: Religious and ethnic minorities in interwar Romania
Supervisor: Dr Maria Falina