Primary Department
School of History and Geography
Work Area/Key Responsibilities
History & Geography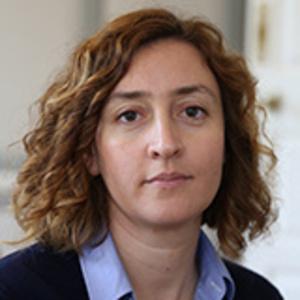 Phone number:
Email Address
Juliana.Adelman@dcu.ie
Campus
St Patrick's Campus
Academic biography
Juliana Adelman has a BSc in Biological Sciences from Stanford
University, an MSc in Science Communication from Dublin City University and a
PhD in History from the National University of Ireland, Galway. In her previous
life as a biology student she was interested in bacterial pathogenesis. Her
current research focus is on the history of Ireland and Britain during the
nineteenth century. Her monograph examined popular science and science
education in nineteenth-century Ireland. She is currently working on the
history of relationships between humans and other organisms, particularly
animals and diseases. She also has an interest in food history. With journalist
Catherine Cleary and producer Claire Cunningham she created the radio series
'History on a Plate' for RTE. Juliana writes a monthly history of science
column for the
Irish Times
.
Juliana is the secretary of the Economic and Social History Society of Ireland and the chair of the History of Science, Technology and Medicine Network Ireland (HSTM Network Ireland).
Research interests
My research interests include the economic and social history of nineteenth-century Ireland, the history of disease, the history of science, urban history and environmental history. My current book project examines changing human-animal relationships in nineteenth-century Dublin. I am also working on the history of romance in Victorian Dublin. I am interested in supervising PhD students in any of these areas.
I am the secretary of the
Economic and Social History Society of Ireland
and the founding chair of the History of Science, Technology and Medicine Network Ireland. I serve on the editorial board of the Centaurus, Proceedings of the Royal Irish Academy Section C and Notes and Records of the Royal Society.
I have a keen interest in public engagement and write about the history of science in a monthly column for the Irish Times. Catherine Cleary and I wrote, researched and presented
History on a Plate
(RTE Lyric FM and RTE Radio I), twelve radio documentaries exploring Irish social history through food. The series was produced by Claire Cunningham and funded by the Broadcasting Authority of Ireland.