Primary Department
School of History and Geography
Work Area/Key Responsibilities
History & Geography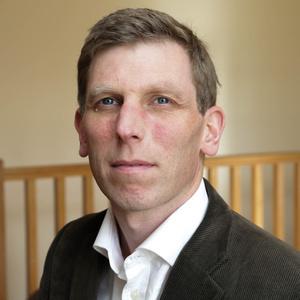 Phone number:
Email Address
will.j.murphy@dcu.ie
Campus
St Patrick's Campus
Academic biography
My primary field of research is modern Irish history, with a particular expertise in the history of the Irish revolutionary period. To date this work has centred on three key areas, the history of political imprisonment, the history of sport and leisure, and the history of female suffragism.
That first interest is reflected in a series of articles and in the monograph Political Imprisonment and the Irish, 1912-1921 (Oxford University Press, 2014).

My second monograph is Michael Collins: the man and the revolution (The Collins Press, 2018), co-authored with Anne Dolan (Trinity College Dublin). Together with Anne, I have also written Days in the Life: Reading the Michael Collins Diaries, 1918-1922 (Royal Irish Academy, 2022).

I am co-founder with Dr Paul Rouse (University College Dublin) of Sports History Ireland and co-editor of two collections on the history of sport and leisure. The relationship of sport to the Irish revolution is a particular interest while I am also interested in the relationship of the history of sport to wider histories of leisure and popular culture.

My work is also engaged with suffragist strategies of resistance, including census boycott and prison protest.
Given my own interests, I particularly welcome students interested in prisons, crime, revolution, nationalism, suffragism, politics, leisure or sport.
Research interests
History of protest and revolution; history of imprisonment and crime; history of sport and leisure; history of suffrage