DCU Employee Assistance Programme (EAP)
The EAP is a confidential support service for all DCU employees, provided by Inspire Workplaces. The service is designed to support employees and their immediate family members to resolve personal or work related concerns.

You can contact the EAP through the 24/7 freephone number (1800 817435) or by visiting their website.
EAP Support Hub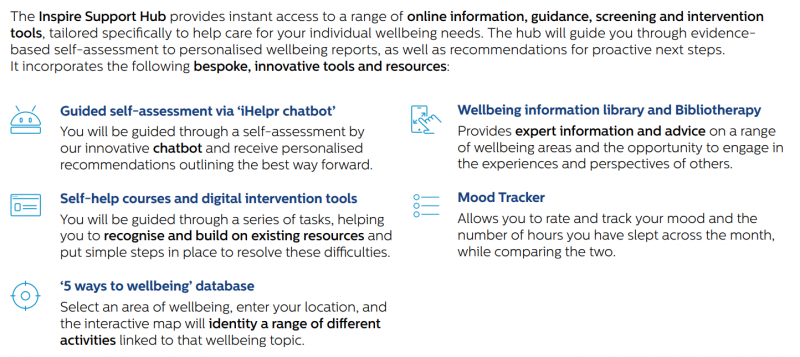 Support Hub Login Details
1. Go to the website: https://www.inspiresupporthub.org/index.php
2. Click the 'Sign Up' button at the top right of the page.
3. Enter the DCU pin: DCU12019
4. Make a note of your randomly generated username.However, you can repeat the process if you forget your username.
Support Hub

EAP Website Details

https://www.inspiresupporthub.org/index.php

First time user, PIN: DCU12019

Take note of your randomly generated username and

your chosen password for future logins.

(Username: DCU, Password: dcu@eap)

24/7 Freephone : 1800 817 435
Other Resources