DCU Centre of Excellence for Diversity and Inclusion
The DCU Centre of Excellence for Diversity and Inclusion was established in June 2018.
The DCU Centre is a central hub for research, advice and knowledge exchange on diversity and inclusion. The Centre creates a bridge between DCU's talent, industry bodies and specialist groups, helping organisations build cultures of inclusion by providing access to the very latest in academic research, insights and tools on diversity and inclusion. It supports organisations in all aspects of their diversity and inclusion journeys.
Our Purpose, Vision, Mission and Values
Three Broad Functions
Toolkits and Research
The Centre, in collaboration with industry partners, develops reports and toolkits to assist with your diversity and inclusion journeys. You can view these documents below. If you would like to be kept up to date on these documents through a regular newsletter please let us know at coe.diversityinclusion@dcu.ie, we are also keen to continue this research and learn how organisations are implementing any or all of the suggestions within these documents, so please let us know if you have any suggestions or if you found the documents useful.
GDPR statement: We will keep Personal Data only for as long as the retention of such Personal Data is deemed necessary for the purposes for which the Personal Data are Processed. Further details of the retention period for Personal Data is set out in the DCU Data Retention Policy. We will not share your Personal Data with any organisation outside of DCU or Indeed.
Our Partners
The Centre of Excellence is funded by Founding Partners; organisations that have financially contributed to the establishment of the Centre.
The Centre collaborates with industry partners that commission and fund projects, research and outputs. Each of these partners is at a different stage of their diversity and inclusion journey and so each has something unique to contribute to the research.
The Centre engages with expert partners and domain expert consultants to conduct and deliver outputs from the Centre.
Academic experts from DCU faculty lead and contribute to the research and output of the Centre.
Such collaboration builds on the strengths of each member to ensure that the outputs that result from these projects are informed by emerging academic research, responding to the needs of industry. Research projects of this scale and nature are not feasible without collaboration with industry partners.
Benefits
Training and Development
The Centre of Excellence offers a variety of training options. To find out more about these options, click here.
Our People
Sandra Healy
Founding Director, Centre of Excellence for Diversity and Inclusion
Sandra Healy is Head of Equality, Diversity and Inclusion at Dublin City University and Founding Director of the DCU Centre of Excellence for Diversity and Inclusion. Before moving to DCU, Sandra held a number of leadership positions spanning 20 years in the telecoms industry. Over the past twelve years Sandra has championed and driven Diversity and Inclusion practice in Irish Industry and contributes hugely to the work of the Ibec Diversity Forum, CWIT and 30% Club Ireland. Sandra is a member of the Expert Group, advising on the Citizens Assembly on Gender Equality 2020, led by Dr Catherine Day.
A core element of the Centre is a membership community of academic experts, informed practitioners, thought leaders and networks that research and produce best practices in workplace diversity and inclusion. The DCU Centre is financially supported by founding partners; key industry leaders from across sectors who are committed to driving diversity and inclusion in the marketplace.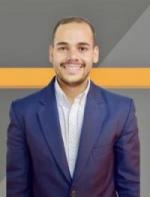 Pedro Ontivero
Project Leader, DCU Centre of Excellence for Diversity and Inclusion
Pedro Ontivero is a Diversity and Inclusion project leader with the DCU Centre of Excellence for Diversity and Inclusion. Prior to joining DCU he was a Business Consultant, specializing in people- driven change management for culture, process and organisational development.
His experience spans multiple sectors including financial, utilities, healthcare, technology, retail and education in both the public and private sectors for top organisations across South America and the UK.
Pedro has worked for over seven years in cultural transformations focussing on the people-side, and has seen first-hand the importance of diversity and inclusion to ensure organisational success.
Throughout his career Pedro has helped a wide range of organisations implement successful change using both agile and waterfall project management.
Pedro holds a Master's Degree in Innovation from the University of Barcelona, Spain and a Bachelor's degree in Psychology from Yacambu University, Venezuela. He is also certified in PRINCE2 project management.
For further information:
Pedro Ontivero
T: +353 (0) 83 317 4234