Faculty of Humanities & Social Sciences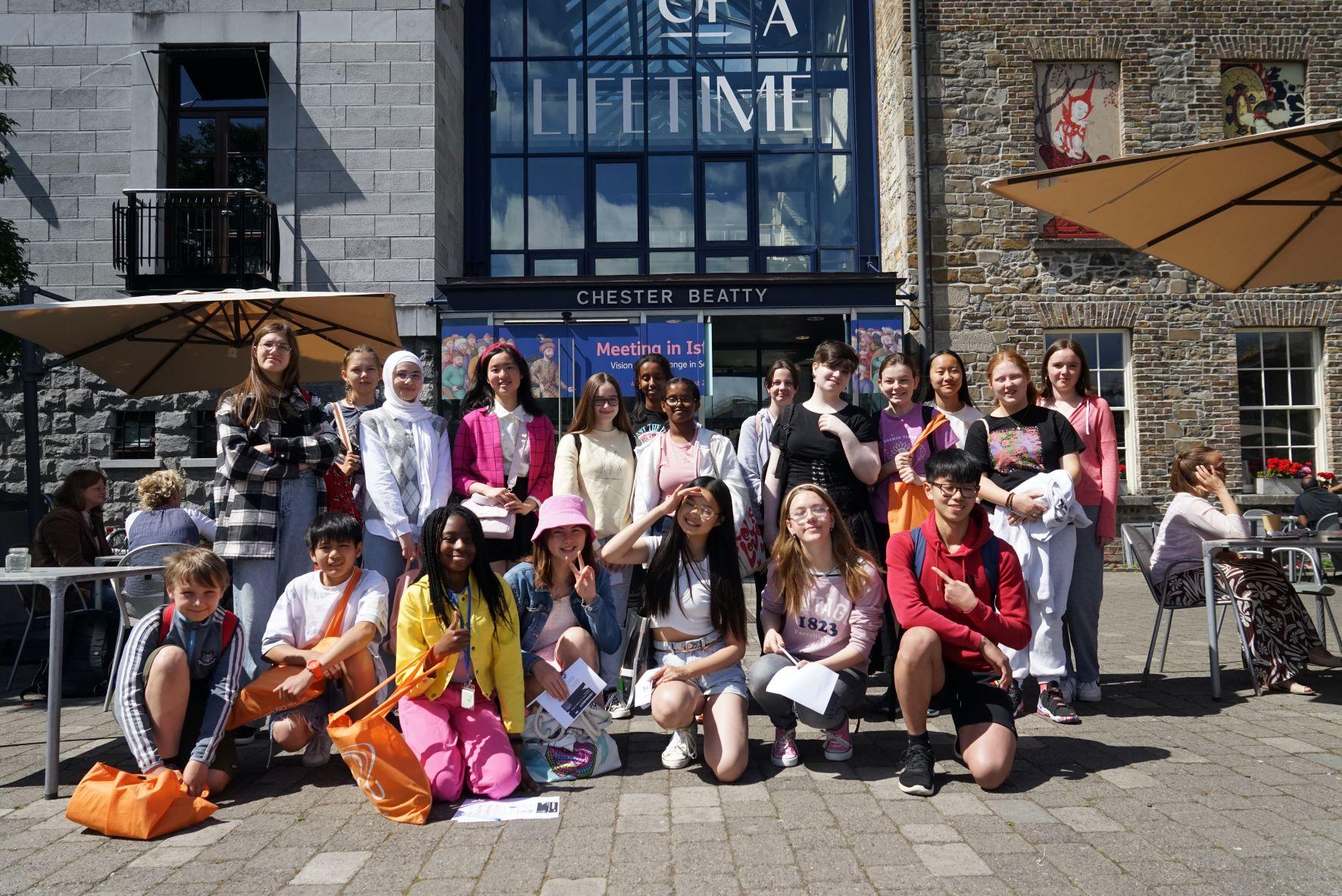 DCU leads the way with an inaugural Chinese Summer School
This summer, DCU led the way once again as the first Higher Education Institute to launch a Chinese Summer School for secondary school students.
Chinese summer school 
Hailed as an incredible success by all involved, the unique initiative ran for two weeks at DCU's Glasnevin campus from 4-15 July 2022 and attracted 41 post-primary students ready to immerse themselves in Chinese culture and learn the language.
DCU leads the way
The summer school was organised by Dr Lucia Pintado Gutierrez and Dr Lijie Shao from the School of Applied Language and Culture Studies (SALIS) at DCU, thanks to funding from Languages Connect.
When asked about the inspiration for this pioneering event, Dr Lijie Shao said: 
"As the world is developing into a global hub, it is becoming increasingly important to understand different cultures from an early age. Ireland is a multicultural society, and although some communities are well represented, naturally not everyone is exposed to these cultures. This was our motivation behind the DCU 2022 Summer School - to spark an interest in learning lesser known languages such as Chinese. By giving students an opportunity to learn about Chinese culture and language from an early age, this is an important first step to increase the number of students who would like to explore options to learn Chinese at secondary or third level education."
Chinese language and culture activities
The Summer School was a 10-day programme (two working weeks), with academic seminars as well as social interaction activities and excursions. Key activities included:
seminars focused on language skills (oral, aural, writing, reading) and cultural aspects through a variety of materials, including songs and audiovisual material; 

creative and game-based activities to foster social interaction and imagination such as dancing, sports, art, treasure hunting and, film-related activities; 

workshops delivered by experts such as martial arts;

break time activities focusing on active learning, including Chinese food cooking and tasting;

visits to places such as the Chester Beatty Library where students discovered aspects related to Chinese culture through time and different artefacts. 
How the summer school was funded
The School of Applied Language and Intercultural Studies (SALIS) was granted funding from Post-Primary Languages Ireland to engage with developments that would promote studying languages at Dublin City University thanks to the Languages Connect campaign as part of Ireland's Strategy for Foreign Languages in Education 2017-2026 and Implementation Plan 2017-2022.  
Benefits of learning a foreign language
Improved memory function, enhanced problem solving skills and higher academic achievement

Tolerance of difference -

greater awareness and appreciation of other cultures

Promoting social cohesion

Promoting empathy and adaptability 

Economic benefits -

exciting career opportunities 
About DCU SALIS 
Studying languages at DCU is an exciting journey. The School of Applied Language and Intercultural Studies (SALIS) at DCU offers students an enjoyable experience for those learning Chinese, French, German, Japanese and/or Spanish with other subjects in the fields of translation, (inter)cultural studies, literature and  linguistics. 
Language courses offered at DCU