Primary Department
School of Applied Language & Intercultural Studies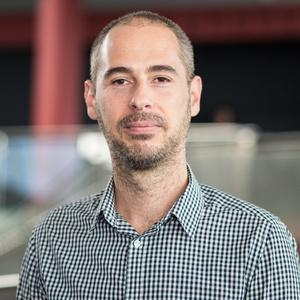 Phone number: 01 700

5311
Email Address
iker.erdocia@dcu.ie
Academic biography
Iker Erdocia is Assistant Professor and Director of the PhD Programme at the School of Applied Language and Intercultural Studies (SALIS). Before joining Dublin City University, he held the position of Invited Lecturer
at Université de Montréal (2013-2016), for which he was awarded the Spanish Lecturer Grant by the Ministry of Foreign Affairs and Cooperation of Spain.


Iker is President of the
Irish Association for Applied Linguistics
and Treasurer of the
Language Policy group,
British Association for Applied Linguistics. He is a working group member of the COST Action CA19102 'Language in the Human-Machine Era' (LITHME). He is also member of the Centre for Translation and Textual Studies and the Applied Linguistics Research Group in DCU. Iker is involved in public engagement activities as board member of the New Communities Partnership's (NCP) Advisory Committee.

Iker's research has been published in high ranking journals within the fields of sociolinguistics and applied linguistics, including Language Policy (2018), Current Issues in Language Planning (2019 & 2021), Language Problems and Language Planning (2020), Linguistics and Education (2020), Journal of Sociolinguistics (2022), Journal of Multilingual and Multicultural Development (2022) and Journal of Language and Politics (in press), among others. He has also published a book (2018) on language teacher education. This investigation was awarded the ASELE (Association of Teaching Spanish as a Foreign Language) prize for the best PhD in 2017.
Research interests
Iker is committed to interdisciplinarity and adopts an eclectic approach to methodology. His research sits at the interface of language, policy and politics and aims to promote debate on language matters between academic and non-academic stakeholders. Iker's areas of interest include:

- Language in education;
- Language policy and planning;
- The politics of language.

Research students interested in working in any of these areas are encouraged to get in touch.

Iker's current research projects focus on (1) foreign language policy-making; (2) participatory and deliberative processes in language policy-making; (3) gender-neutral language and far-right parties; and (4) linguistic discrimination and civic and political participation.