Primary Department
School of Applied Language & Intercultural Studies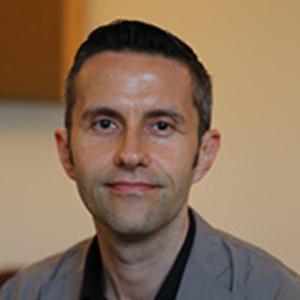 Phone number: 01 700

6327
Email Address
patrick.cadwell@dcu.ie
Academic biography
He is
fascinated by the various ways in which the translation of language and culture can affect society. He has
published research
using experiences of translation as a lens to understand various aspects of the social world: how people communicate and act in times of crisis, how they try to reduce the risk of disaster, how they come to trust or distrust each other, how they cope with new technologies, or how they work and learn together. In an increasingly globalised and technologised world, he sees the study of translation as a powerful generator of new ideas and understandings about our social lives.
He has supervised/supervises
PhD projects
about the translation work of local government employees in Japan, development workers in Vietnam, queer subtitling communities in China, Arabic-speaking migrants in Ireland, and translators and terminologists in Malaysia. These PhD projects were all set out within a sociological framework and combine various digital and in-depth qualitative approaches.

Pat would welcome applications from prospective PhD students interested in: communities of practice involved in translation; translation as a method of disaster risk reduction; translation and the language of development; terminology and specialised language, especially in non-professional settings; ad-hoc, citizen, and non-professional translation. He is particularly interested in working with students who wish to adopt sociological/ethnographic approaches in their projects.