Primary Department
School of Applied Language & Intercultural Studies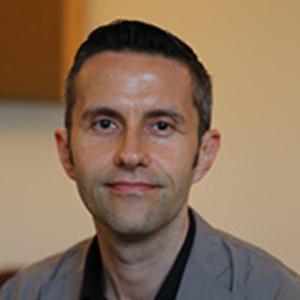 Phone number: 01 700

6327
Email Address
patrick.cadwell@dcu.ie
Academic biography
Patrick (Pat) Cadwell is Assistant Professor of Translation Studies at the School of Applied Language and Intercultural Studies. He is also a member of the Centre for Translation and Textual Studies there. He chairs DCU's BA in Applied Language and Translation Studies. He has published research in the fields of crisis translation and human factors in machine translation.
His current
PhD supervision
covers research into the translation and terminology work of groups of largely non-professional translators in Japan, Vietnam, and China. These PhD projects are being carried out within an ethnographic framework and combine various digital and in-depth qualitative approaches.

Pat would welcome applications from prospective PhD students interested in: communities of practice involved in translation; translation and translators in crisis contexts (e.g., earthquakes, health emergencies, mass migrations, etc.); terminology and specialised language, especially in non-professional settings; ad-hoc, citizen, and non-professional translation. He is particularly interested in working with students who wish to adopt sociological/ethnographic approaches in their projects.