Student Recruitment Office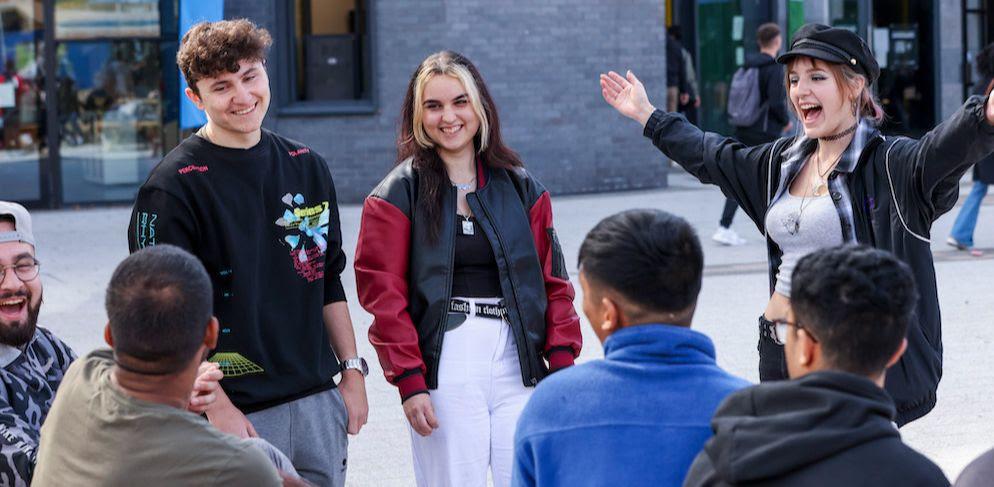 Empowering your 'Leaving-Certer' for the future: a DCU Open Night for Parents/Guardians
Date: Tuesday, 28 November 2023 
Time: 6.00 pm – 8.00 pm. Light refreshments will be provided
Venue: Stokes Extension Building, 1st floor, room SA105, Dublin City University, Glasnevin Campus
Event Schedule 
6:00 pm to 6:20 pm: Registration / DCU Futures Student Showcase
6:20 pm to 6:30 pm: Welcome and Opening Address
6:30 pm to 7:25 pm: Panel Discussion and Parent Q&A
7:25 pm to 7:30 pm: Closing remarks
7:30 pm to 8:00 pm: DCU Futures Student Showcase
Panel Chair: Dr Ciarán Dunne, Transversal Skills Director, Dublin City University
Speakers:
Dr Darren Clarke, Programme Chair, BA in Climate and Environmental Sustainability
Jill Tuite, Learning Development Specialist, Optimum Limited
Dr John McGinnity, Guidance Counsellor, The Institute of Education
Dr Claire Bohan, Dean of Students, Dublin City Univeristy 
Emma Synnott, 2nd year student, BSc in Psychology and Mathematics, Dublin City University
Professor Blánaid White, Dean of Strategic Learning Innovation at DCU, warmly invites you to a unique event, specifically designed for the parents and guardians of Leaving Certificate students. Unprecedented technological disruption, rapid change, and new ways of working mean that students' choice of university courses is increasingly important. This event will offer valuable insights into how parents and guardians can best support students in making informed decisions about their future study and career paths, addressing questions such as:
What should students be looking for in a degree course?
What key skills are graduate employers prioritising?
What job opportunities are emerging, and in what sectors?
How can students prepare for their career while in university?
How will artificial intelligence affect the world of work?
Learn how new DCU courses have been specifically designed to ensure that students are equipped with the knowledge, skills and mindset to navigate a highly dynamic and competitive workforce. Listen to industry leaders, academic experts, career guidance experts, and students themselves talk about the importance of viewing career development in new ways.
RSVP: To confirm your attendance, please register below:
Yours sincerely, 
Professor Blánaid White
Dean of Strategic Learning Innovation
Please contact brett.stout@dcu.ie if there are any queries about this event