Student Recruitment Office
INTRA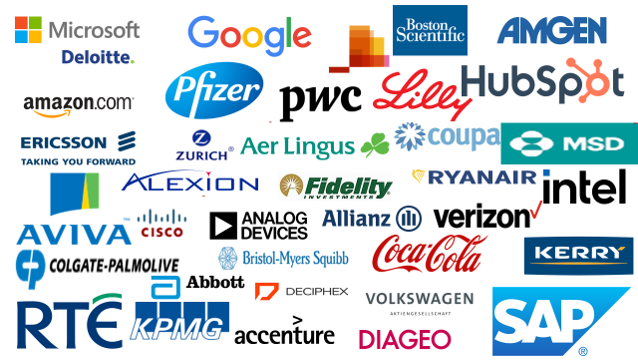 What is INTRA?
One of the key factors that makes DCU students so employable is our INTRA (INtegrated TRAining) work placement programme.
At DCU, we make sure that our courses are up to date with today's industrial and commercial world. INTRA placements give you an opportunity to gain relevant work experience with companies in Ireland and overseas. During your placement, you will put what you were learn in DCU to the test in a real working environment.
As well as gaining practical skills in the workplace there are many other benefits for students who take part in INTRA:
Builds your confidence and develops relationship skills.
Helps you to make informed career decisions.
Generates valuable employment contacts.
80% of DCU undergraduate courses include a work placement through INTRA.
40% of students who go on an INTRA placement are offered a job after graduation.
Harish Narayanan
"INTRA is by far the biggest highlight of my course."
"As part of my INTRA Placement, I had the pleasure of working as a Software Developer Intern with a startup company called Deciphex. During my time at Deciphex, I was given the opportunity to really understand how the industry worked and the type of work that I will have to undertake in my field."
"Due to the company being relatively small, I was pretty much able to get my hands dirty by working in various departments. I got to see first hand how something goes from a simple thought to a finished product. I was also able to network quite well and understand the different career paths available to me that I actually never even knew existed."
"INTRA really sets you up for life after college. It gives you all the tools, resources and experience to sky rocket your career upon graduation. For example, when I finished my placement, I was offered both a flexible part-time role to keep me going for final year and also a graduate role for when I finish my course, eliminating the need for me to go out searching for jobs."
"Plus, you're getting paid all the way through!"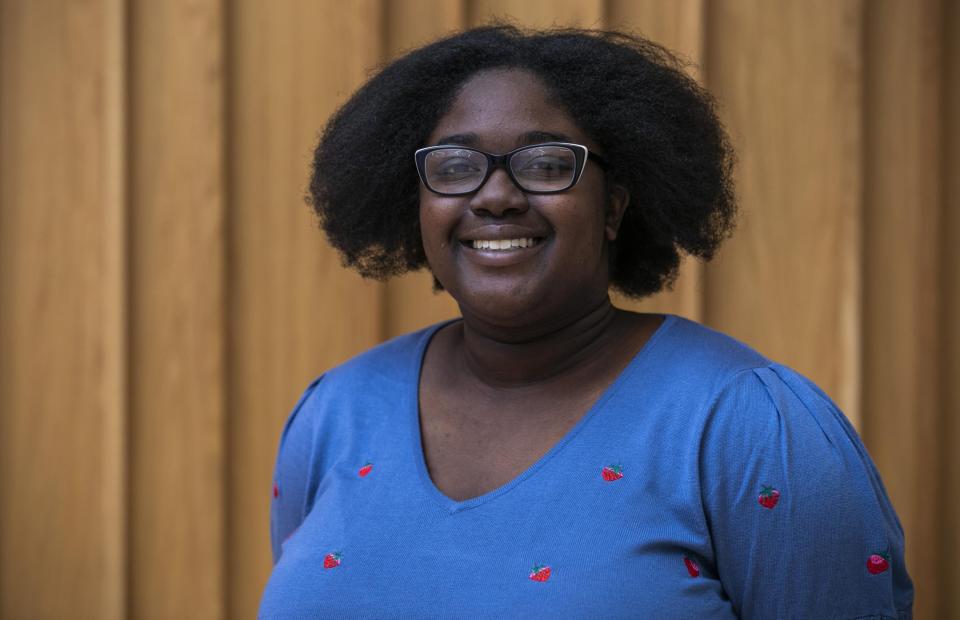 Grace Angulu
"The company that I completed my internship at was General Motors, situated on Long Mile Road, Dublin 12. The team that I was employed for is the GTEUSI (Global Telecom, End User Solutions & Infrastructure) Team. Our team specialised in front end development and end user experience with User Interfaces in mind. I worked in a team of 9 people, 4 interns and 5 full time employees, working on car related tech infrastructure."
"On my team we worked on Natural Language Processing, or NLP, and how humans can talk casually to AI and get a common response as well. I also worked on graphic design projects, creating logos and branding designs for teams and for websites that are used in emails and on websites used by both the general public, employees and fellow interns."
"Throughout my 6 months internship, I was able to get a very practical hands on experience in what it is like to work in the tech industry, from talking to higher ups and other interns on my team, to developing brilliant skills in teamwork and problem solving, that I continue to use in my everyday college life."
"When I finish my final year, I hope to continue in this field, getting a masters in User Experience and User Interfaces, and continue in General Motors working on front end development! I highly recommend working in a company that helps you find what you'll like to do after your degree, just like mine!"