Student Recruitment Office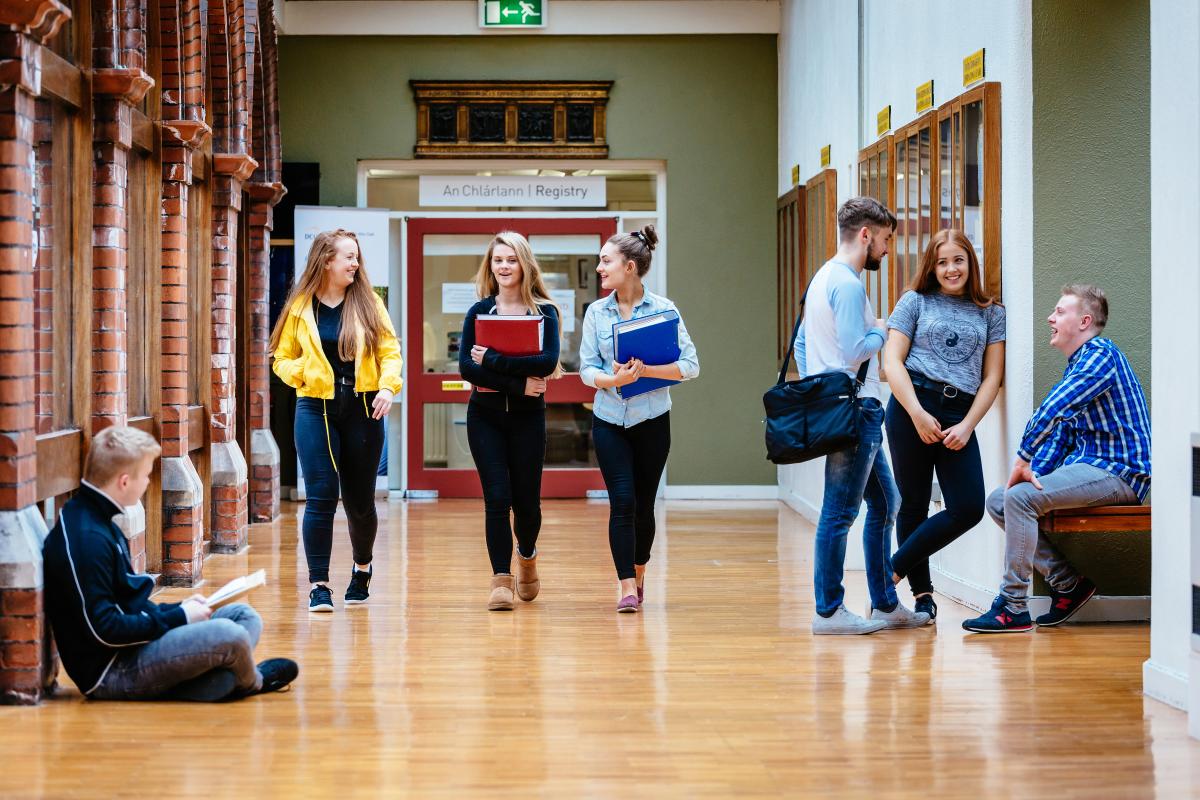 TeamDCU launch new podcast series for secondary school students on 'life at DCU'
A new podcast series from DCU will give secondary school students an authentic sense of what it's like to study a wide range of DCU courses, as well as life at the university.
The 'TeamDCU' podcast series was launched this week, with all 14 episodes going live today.
TeamDCU - the University's Student Recruitment Department - went live with the series to coincide with DCU's latest initiatives for the CAO Change of Mind.
TeamDCU will also be launching a new app shortly - DCU #ForYou - which contains all the information Leaving Cert students need to know about being a part of the DCU community.
"We are living in unprecedented times thanks to COVID-19. Leaving Cert students are continuing their exam preparations with online learning from home - something that has never been done before," said DCU Student Recruitment School Liaison Officer Colette O'Beirne.
"We understand that for students, imagining their future at the moment might be difficult, but we want to continue helping students make an informed decision on university and college choice - so we have released short podcasts they can listen to anywhere, and we will soon be launching our new DCU #ForYou app.
"DCU's 'live' online Q&A information sessions will also be happening the week of 20th-24th April from 2-4pm featuring one DCU Faculty per day and DCU staff and students will be on hand to answer any questions you may have on the courses you are interested in.
"You can also contact us on any of our social media channels - we know this is a difficult time, but we are here for students and parents/guardians who want to ask any question in relation to all things DCU and to try and make finding out information as easy as possible."
The podcast series features interviews between DCU's student ambassadors and Spin 103 broadcaster and recent DCU Communications graduate Leanne Hanafin.
The wide range of courses featured are from across DCU's five faculties: DCU Institute of Education, the DCU Faculty of Science & Health, DCU Faculty of Computing & Engineering, DCU Business School, and the Faculty of Humanities & Social Sciences.
The series features interviews with current DCU students from Business Studies, Accounting & Finance, Aviation Management, Business Studies International with Spanish, Business Studies Global German, Analytical Science, Science Education, PE with Maths, Psychology, Enterprise Computing, Early Childhood Education, International Relations, Economics, Politics and Law, and Communication Studies.
In the interviews, students explain why they chose DCU; what to expect year by year; what supports are in place if students are struggling to cope; the importance of work placements; exams and assessments; campus life outside of the course; and life after DCU.
The 'TeamDCU' podcast series is now available on Spotify here: https://spoti.fi/2RrzOjA
You can also listen to it via dcu.ie here, and it will be available on Apple and Android in the coming weeks.