Post-Entry Supports
As well as access to third level education an important part of the DCU Access Service is a commitment to support full participation in University life and to help students reach their full potential. In order to achieve this the Access Service provides academic, financial and social supports to students entering DCU.
Academic Supports
First Year Orientation Programme
Students who enter DCU through the HEAR or DCU Access schemes must attend one of two orientation programmes taking place on either the DCU Glasnevin or DCU St Patrick's campus running for either one day or three days in September. Students will be assigned to the orientation that best meets their needs. Failure to attend will result in HEAR supports and possibly the HEAR offer being withdrawn.
The programme aims to prepare students socially and academically for undergraduate life while familiarising them with the campus. Students will also have the opportunity to get to know the staff in the Access Service, who will support them throughout their time at university.
During the orientation, students are divided into "streams" according to their subject group. The timetable will include sports, sample lectures, workshops such as study and presentation skills, and social events.
Current DCU Access Students act as leaders for the duration of the programme. This is an excellent opportunity for new students to gain valuable insights and advice from students studying similar courses and who have just negotiated first year themselves.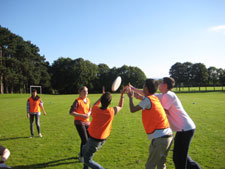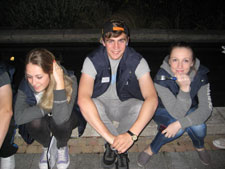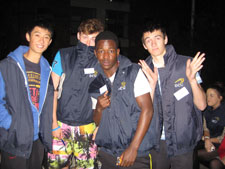 Student comments - Access Orientation Programme 2018
"The Access Programme got rid of all nervousness I felt about attending college & allowed me to be fully focused during the orientation week as I had already gotten over the nerves before I even entered to participate in the orientation week."
"I appreciated that the people in the rooms near me were in the same course because as soon as I walked out of my room after arriving I made a good friend who'll be in my English modules and it made visiting the larger group not knowing anyone less terrifying."

Tuition
Some modules can be quite challenging for students in first year. For this reason, the Access service provides additional tuition workshops for students who are struggling with specific subjects/modules.
In extenuating circumstances, tuition can be provided to students from second, third and fourth year.
For information on how you can avail of this support contact your designated Access Support Officer directly.
Personal Supports
Designated Post Entry Support Officer
All first year students meet their designated Support Officer early in the first semester. This provides students with an opportunity to raise any concerns that they may have. Support Officers will support them in any way that they can. Further meetings can be arranged by students on a needs basis.
Second to Fourth year students can request a meeting at any time with their designated Support Officer.
Students will also be contacted throughout the year, particularly around exam periods, to ensure individual supports are being availed of. In the absence of a Support Officer, another member of the Access team will be happy to meet with students as required.
Peer Mentoring
The Peer Mentoring scheme aims to help ease students into college life by introducing them to fellow students who have already completed their first year of college. Peer Mentors are available to provide academic, social and general advice in an informal capacity to first year students. All mentors receive training and ongoing support from the DCU Access Service.
Student Support & Development
The Access Service is part of the DCU Student Support and Development unit which offers a range of supports to students including a Careers Service, Health Centre, Counselling Service and Academic Workshops. For further information on these supports, please contact DCU SS&D directly on 01 700 7165 or visit the SS&D website.
Access Post-Entry Support Officers
For further information on post entry supports please contact:
DCU Glasnevin Campus
Faculty of Science & Health and Faculty of Humanities & Social Sciences

Fiona Hudson

01 700 5530

Location: CG72

Faculty of Business and Faculty of Engineering & Computing

Colette Keogh

01 700 8868

Location: CG73
DCU St Patrick's Campus
Faculty of Education, including BAJH on the St. Patrick's Campus
Margaret Lamont
01 884 2169
Location: A101b
Financial Supports
Financial Supports
DCU Access Students are provided with a scholarship administered by the Support Officers. Students may apply for further financial supports based on individual circumstances. See the links below for further information on student finance.
Links for Financial Assistance
Educational Trust
Funding for current and continuing DCU Access Scholarships is raised by the Educational Trust in DCU through private donors. Access students can get involved by attending donor events and will have the opportunity to meet with current and prospective donors from the business world.
Professional Supports
Professional Supports
The DCU Access Service provide a number of professional supports to students including internships, networking opportunities and placement support and guidance.
Some internships / opportunities that Access students can avail of:
Washington Ireland Programme
Digicel Internship, Jamaica
Irish Distillers, Dublin
Kansas University
Bennett Hospitality Programme, South Carolina
Volunteering Opportunities
The Access Service strongly promotes an ethos of volunteering and regularly provides volunteering opportunities including shadowing days, peer mentoring, school visits, University Open days, and opportunities to volunteer abroad.
Students can gain academic credits in their final year based on their volunteering activities. Click here to learn more.