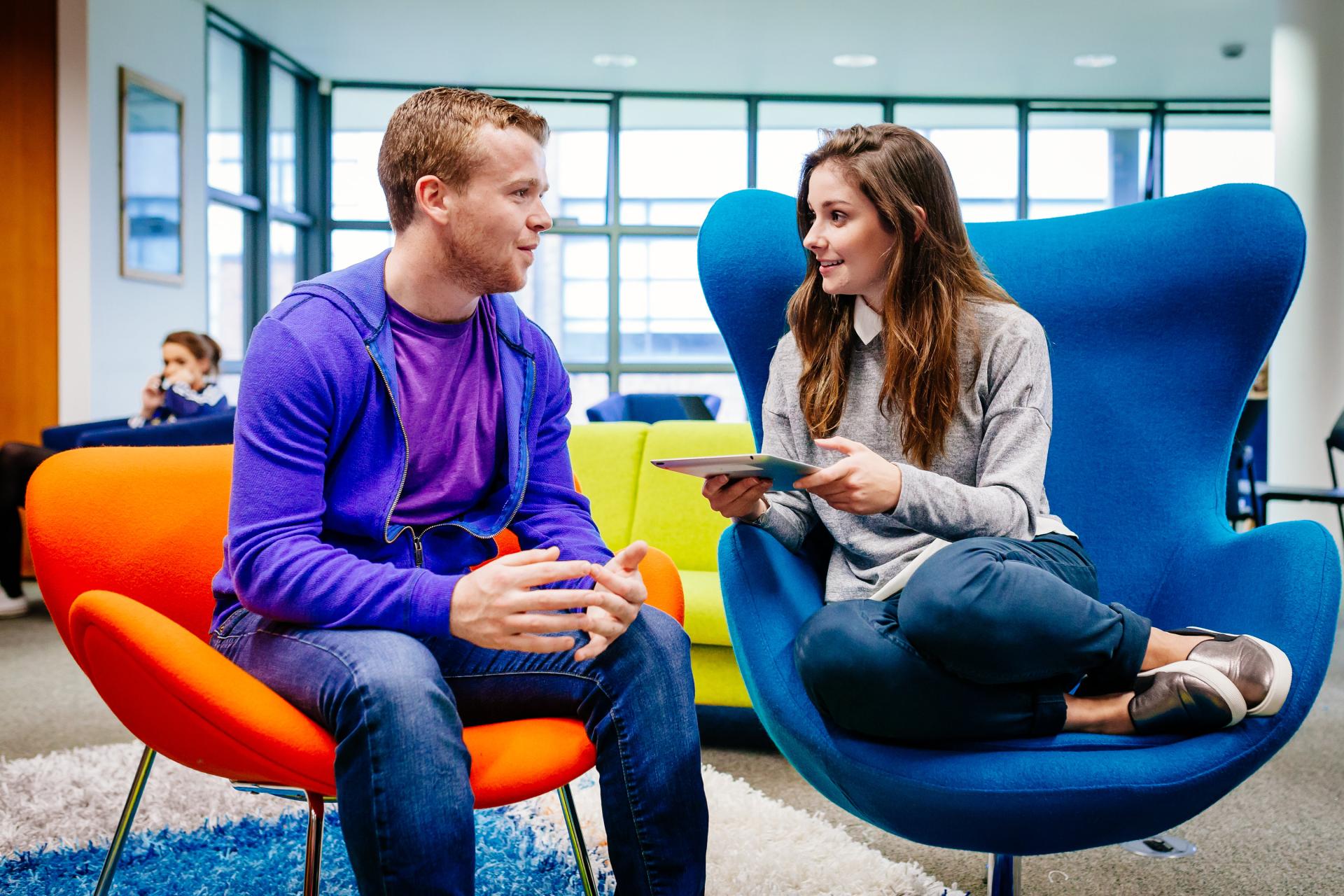 Below Image
DCU Careers Service to launch new Careers Podcast for students and graduates
A new podcast series will be launched by DCU Careers Service for university students and graduates as they navigate their careers.
The podcast series, entitled 'Career Conversations', begins next week and will be available on all podcast platforms - Apple, Android and Spotify - as well as on dcu.ie and on our social channels.
The first series will be released weekly over seven weeks and aims to shine a light on how to develop your career and discuss the tools and skills that are useful. Topics include drafting your CV, managing your CV in career transition, how to develop a career in EU institutions and critically, career resilience in times of uncertainty.
While the series was recorded before the Coronavirus/Covid-19 pandemic, subsequent episodes from the DCU Careers team will address the current concerns of listeners.
We are living in uncertain times, so students and graduates are urged to take this opportunity to listen in and focus on their employability. They can use this time effectively to prepare for future recruitment and life after COVID19. Their skills and strengths will be needed in the workforce.
DCU graduates are highly sought after by employers, with alumni working in environments ranging from large multinationals to SMEs, family businesses and start-ups across every sector.
"We based our podcast themes on our experience of meeting with students and graduates, the services they wish to avail of, and the questions they often ask," explained podcast host Siobhan Murphy, Careers Advisor.

"This podcast series is an extension of the broad and informative services we already offer to DCU students and graduates.

"We hope it provides listeners with a useful way to integrate career management into their daily lives, some insights into what employers are looking for, the career stories of our guests and most importantly, given our current situation, a space to explore that careers can be just as messy as life!"
The Careers Service is DCU's central hub for employability. Through learning and development initiatives, the service empowers students to become successful in their chosen career paths; provide opportunities to connect students with the agile nature of the world of work; and be a leading player in talent development and employer engagement for our local, regional, national and global communities.
The first podcast will be released next week - follow @dcu_careers and @DCU.ie for more.